Nach unserer traumhaften Bootstour am gestrigen Tag sind wir heute wieder zurück nach Hanoi gefahren. Weil die Touristenbusse Ha Long City immer erst am Abend verlassen, entschieden wir uns einen öffentlichen Bus von der Bai Chay Busstation zu nehmen. Das Ticket für die 150 Kilometer nach Hanoi kostet 90.000VND (ca. 3EUR). Der Bus war vom selben Fabrikat wie auf der Hinfahrt, diesmal nur voll mit Vietnamesen. Einen wirklichen Fahrplan scheint es hier nicht zu geben, denn die Busse halten auf Wunsch auch an jeder Ecke.
Über die Fahrweise der Vietnamesen hatten wir ja schon berichtet. Zusammenfassend kann ich nur noch mal sagen: katastrophal! Überholt wird sowohl links als auch rechts. Und wenn zwischen dem Gegenverkehr und unserem Bus noch 5m Platz sind beim Überholen ist das schon sehr viel.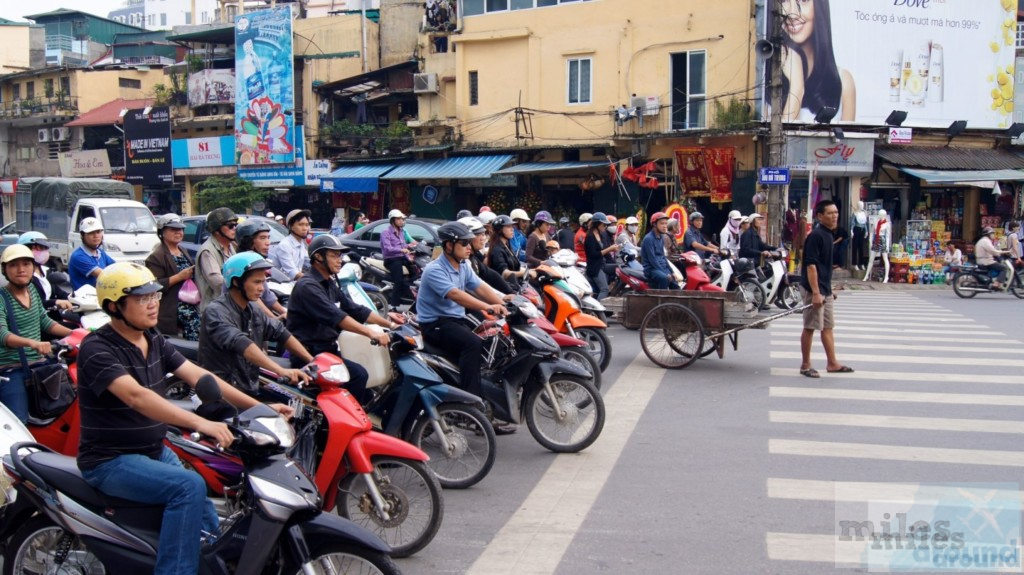 Die einzig gültige Geschwindigkeitsbegrenzung ist die Leistung des Motors. Wir sind teilweise mit über 80km/h durch eine geschlossene Ortschaft gerast. Totaler Wahnsinn! Die Geschwindigkeiten, die maroden Straßenverhältnisse und die anscheinend nervösen Mägen der Vietnamesen führten dazu, dass sich einige im Bus übergeben mussten. Anscheinend kommt das öfters vor, weil im Bus schon extra Tüten dafür vorhanden waren. Nach Benutzung werden diese einfach aus dem Fenster geschmissen. Ich habe mich noch nie so fehl am Platz gefühlt wie in diesem Bus.
Sucht ihr noch nach einem passenden Hotel in Hanoi?

You can find a hotel that suits your budget through the various online travel agencies such as Agoda, Booking.com, ebookers.de, Expedia, Hotels.com, lastminute.de, opodo, otel.com or Venere.com.
Nach ewig langen 4 Stunden Fahrzeit sind wir endlich in Hanoi angekommen! Nie wieder!!!