Habt ihr euch auch schon einmal über den erhaltenen Mietwagen auf euren Reisen geärgert? Auf der Webseite des Anbieters werden einem Hochglanz Fotos verschiedener Wagen des Premiumsegments präsentiert und am Ende bekommt man irgendeinen Hyundai oder ähnlich zugeteilt. Wer keine Lust mehr auf Lotterie am Mietwagenschalter hat, dem können wir Silvercar empfehlen. Hier kann man sich definitiv sicher sein, was für einen Mietwagen man bekommt – einen silbernen Audi A4.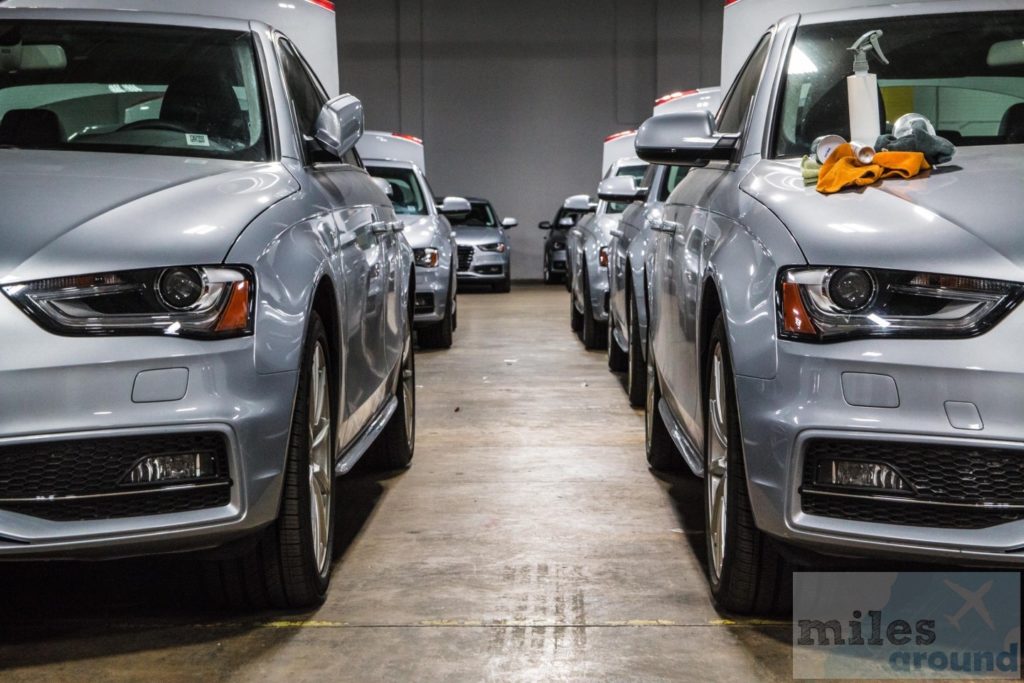 Our experience with Silvercar at Chicago Airport
Silvercar (official website) are currently available at the following locations: Austin - AUS, Chicago - ORD, Dallas - Love, Dallas - DFW, Denver - DEN, Ft. Lauderdale - FLL, Las Vegas - LAS, Los Angeles - LAX, Miami - MIA, New York City - Manhattan, Phoenix - PHX, San Francisco - SFO.
We rented our first Audi A4 at Chicago Airport. After our arrival at the airport, the Silvercar iPhone app gave us instructions on how to get to the pick-up point (hotel shuttle pick-up zone, behind the Hilton Hotel) as quickly as possible. We then ordered the driver via SMS (call is also possible). In order to save on roaming costs, it would be nice if this were also possible via e-mail or Internet Message.
After just five minutes of waiting, a silver Audi pulled into the street and we were picked up by a friendly employee. On the way to the depot, he explained the Silvercar principle and the extensive equipment of the Audi to us. This is identical in all vehicles. Highlights are e.g. B. the 2.0 TFSI (220 PS) Quattro engine, leather Milano seats, MMI Navigation Plus, Audi Connect (free 4G WLAN hotspot and online services), SIRIUS satellite radio, S-Line, glass sunroof and xenon light.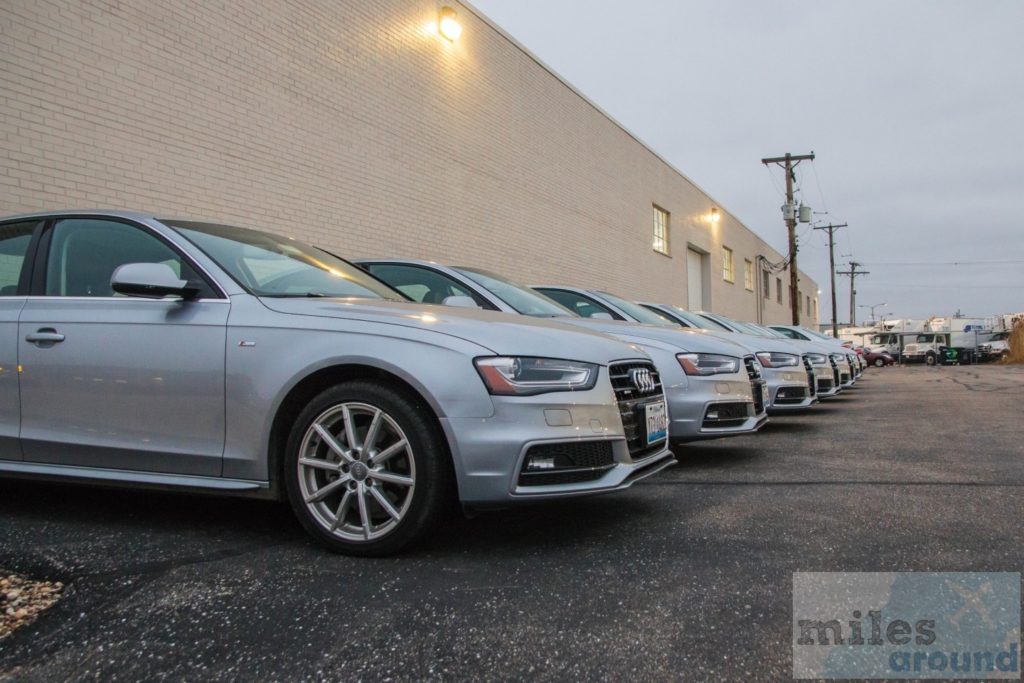 After about 10 minutes we arrived at the Silvercar rental station. A few Audis were already waiting in front of the inconspicuous hall. In the hall there are up to 75 silver vehicles, which are elaborately prepared for the next trips.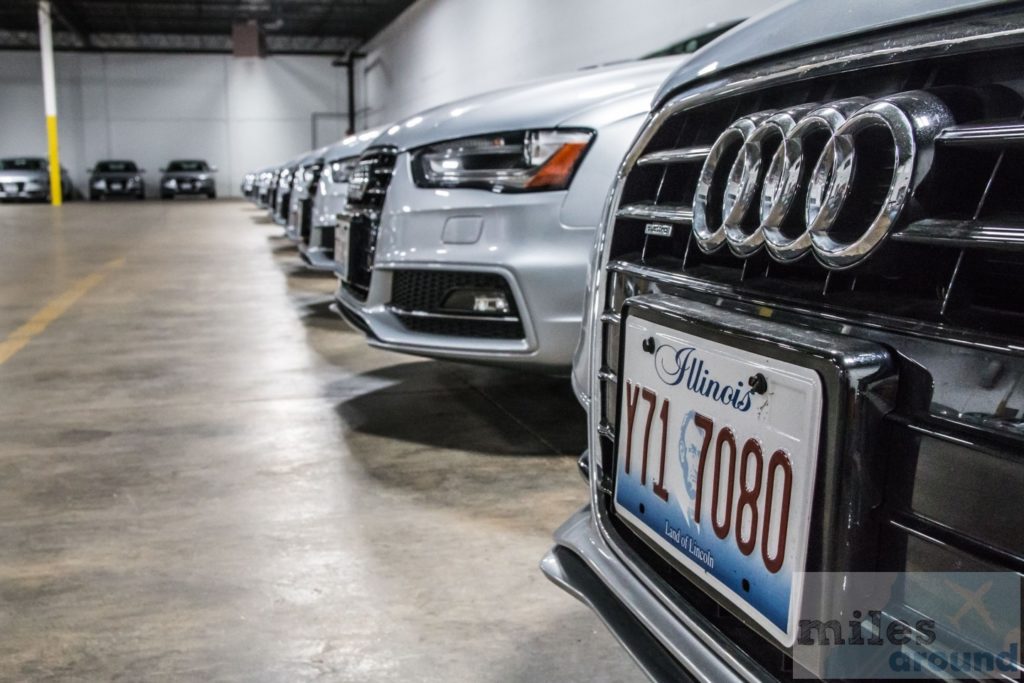 You can theoretically pick any Audi A4. But we decided to go first in line. They are all equipped the same anyway and only differ in terms of mileage. After I scanned the QR code on the windshield with the Silvercar iPhone app and accepted a few points regarding the rental agreement, I was able to unlock the Audi using the app. The key was in the car ready to drive.
Driving an Audi in the USA is a great feeling. The 220 hp and the four-wheel drive gave us a lot of fun kicking down at the traffic lights. Only the sometimes terrible road conditions around Chicago slowed us down. The two best features of the rental car were the satellite radio (NO ads - just music) and the onboard WiFi. Above all, the internet connection via the WLAN was always stable and sufficiently fast. So we were able to make FaceTime calls from the Audi without any problems. That saved us expensive roaming costs!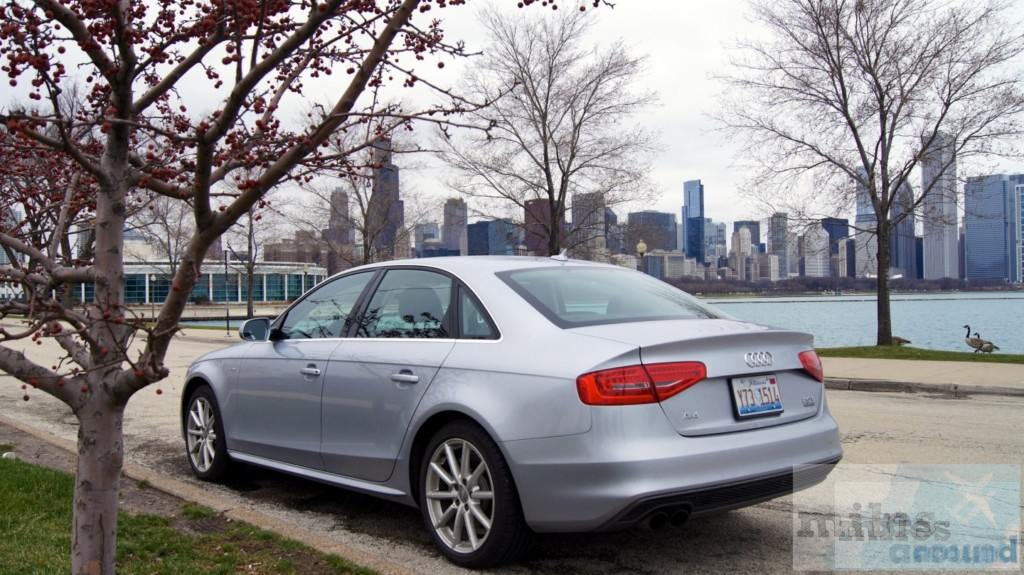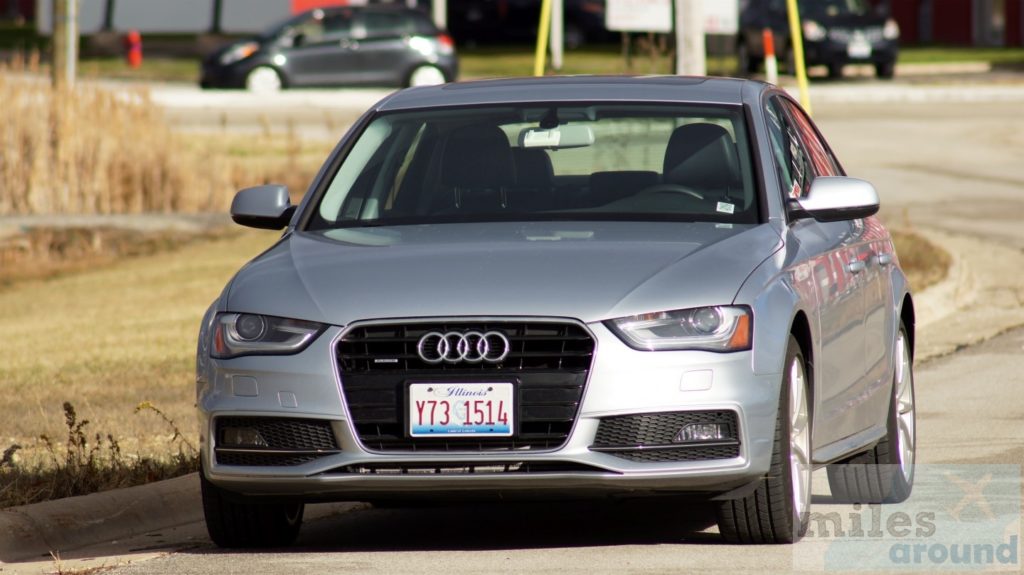 Even the best three days of vacation are over and it was time to return the rental car. For delivery we drove back to the Silvercar Depot. The address was already saved as a favorite in the navigation system. Since we were then flying back to Europe, I quickly moved into the front passenger seat and we were driven to Terminal 5 of Chicago O'Hare Airport by a member of staff in an Audi. This saved us from having to reload our luggage several times. A great service!
If you would like to test Silvercar yourself, then simply contact us using the following website on. If you are in the "Referral Code" field CHEINZ specified, you and I will get $25 back after your first rental.
Review by Silvercar
condition of the car

speed of processing

Service

friendliness

Price-performance
Summary
We can only highly recommend Silvercar! You can definitely be sure of what kind of car you are getting - a silver Audi A4. No more lottery at the rental car counter. The car was in near top condition. The equipment is perfect.