Before our time in the jungle was up, the Mulu Canopy Skywalk was still on our agenda. This 480 meter long and 15 to 25 meter high path leads over suspension bridges through the treetops of the rainforest.
Our guide Ismail accompanied us the 2 kilometers from the park headquarters to the ascent of the canopy walk. On the way there we again discovered some animals like centipedes or a group of monkeys. But these climbed so deep in the thicket that unfortunately we didn't get a photo of them.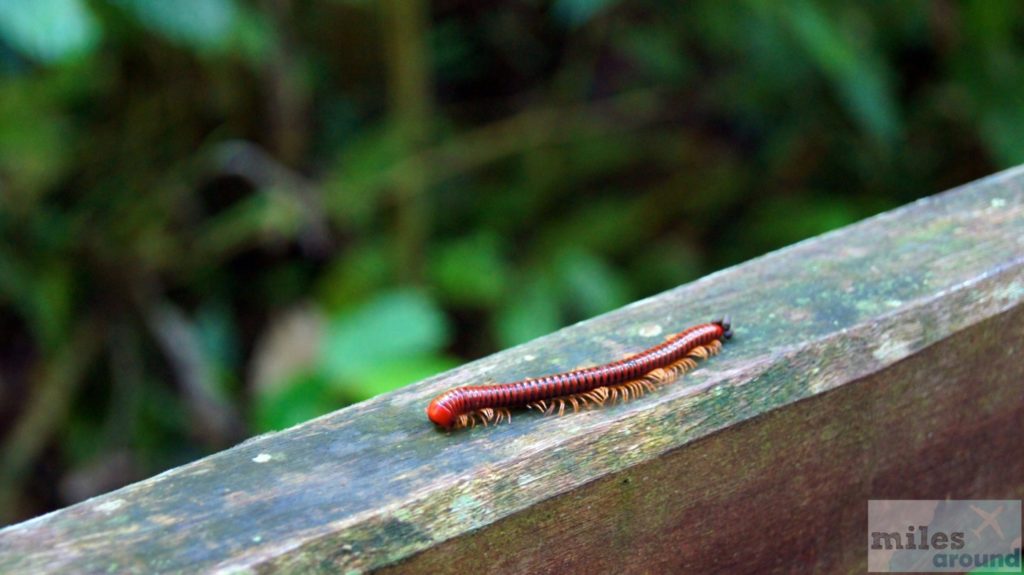 Unfortunately, we hardly saw any animals on the treetop path itself. Every now and then a few butterflies flew by - one more colorful than the other - or we saw smaller birds. At the end of the path there was an animal highlight. Directly in front of us, a thin snake about 50 cm long crawled from the suspension bridge onto a neighboring branch. There she positioned herself, almost like a photo model, so that I could get some nice shots of her.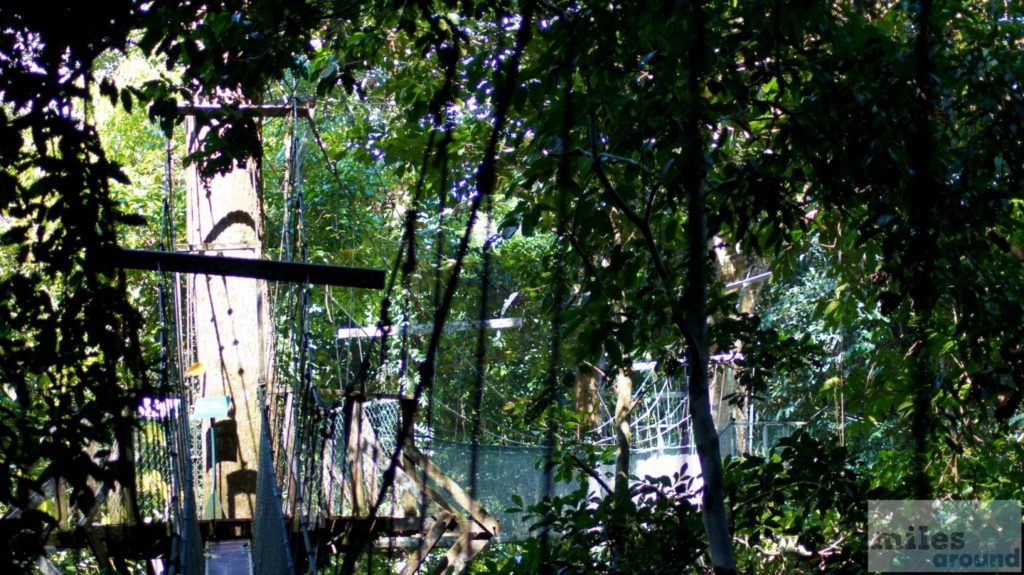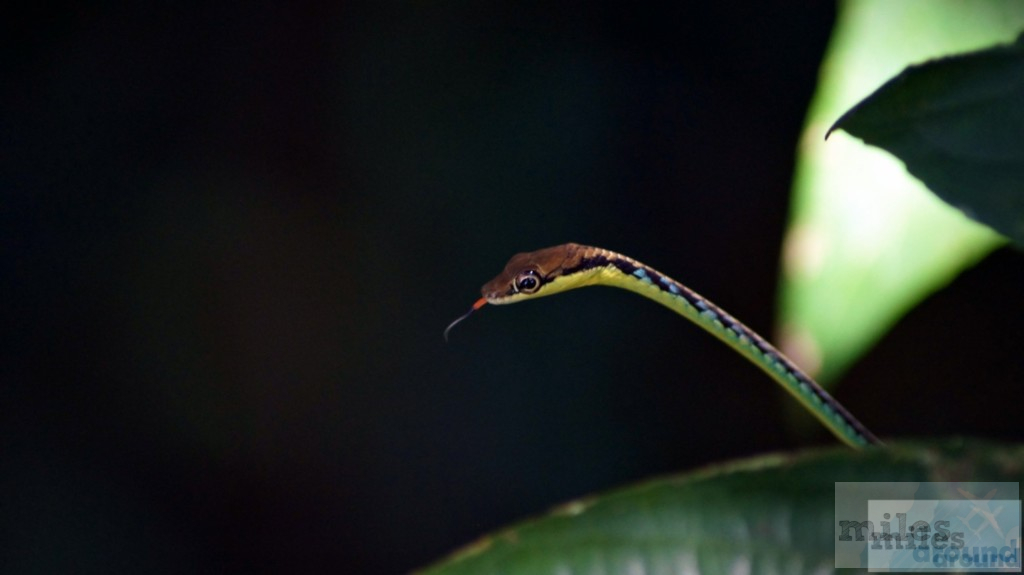 We think Gunung Mulu National Park is definitely worth a visit. If you like adventure and extensive hikes, e.g. to the summit of Gunung Mulu, you should plan at least 5 days.
Did you enjoy the post? Then share it on social networks. With this you support our work. Have you already been to Borneo or maybe even to the jungle of Mulu? Then I look forward to your opinion in the comments.