We love to cook and I think really well too. We attach great importance to selected ingredients, especially when it comes to meat. But if we are in the USA, it just has to be the "unhealthy" fast food! Although such a thing is unhealthy. The burger chains that we visit, for example, are really something special and cannot be compared to McDonald's or Burger King. Fast food is not always fast food. Of course, everything should be enjoyed in moderation, because none of these products have too few calories! Fast food is simply part of a trip to the USA, whether you eat burgers, Asian, Mexican or something else.
Our fast food favorites in the USA
In-N-Out Burger
At In-N-Out, the burgers are prepared fresh and not with frozen meat immediately after the order. So you don't get the burger that's been waiting for you in the warming line forever. Of course you have to wait a little longer for that, especially when the store is full, but that's something you like to do. The bun is fluffy and not dry and the sauces are delicious. There are hand cut fries that are absolutely crispy. Of course, the selection is not quite as large as in the well-known burger chains, where there are umpteen different burger variants and much more, but actually you only want a large or small burger with fries anyway. The items on the "not-quite-so" secret menu are also great. In-N-Out can only be found on the West Coast in the USA.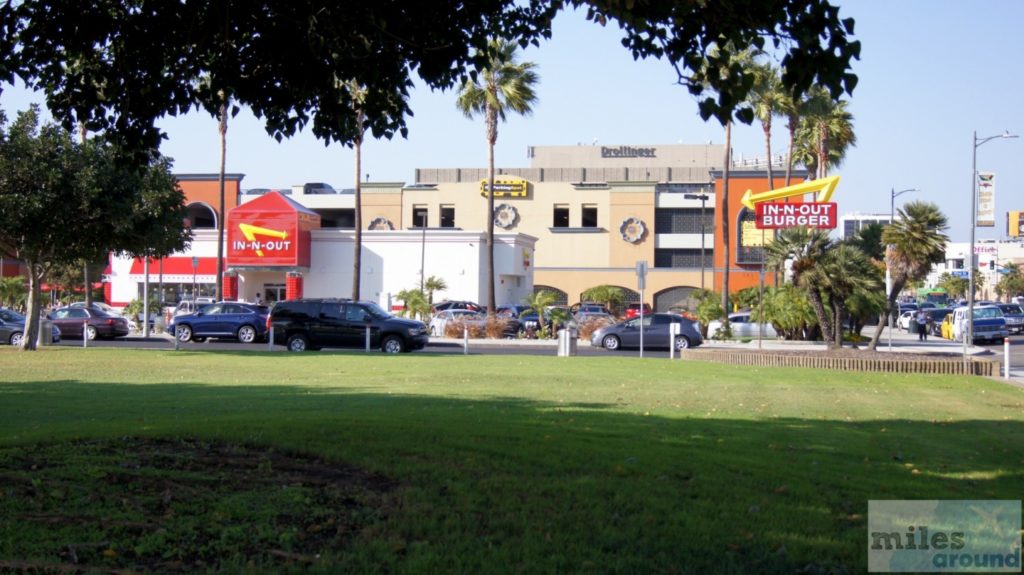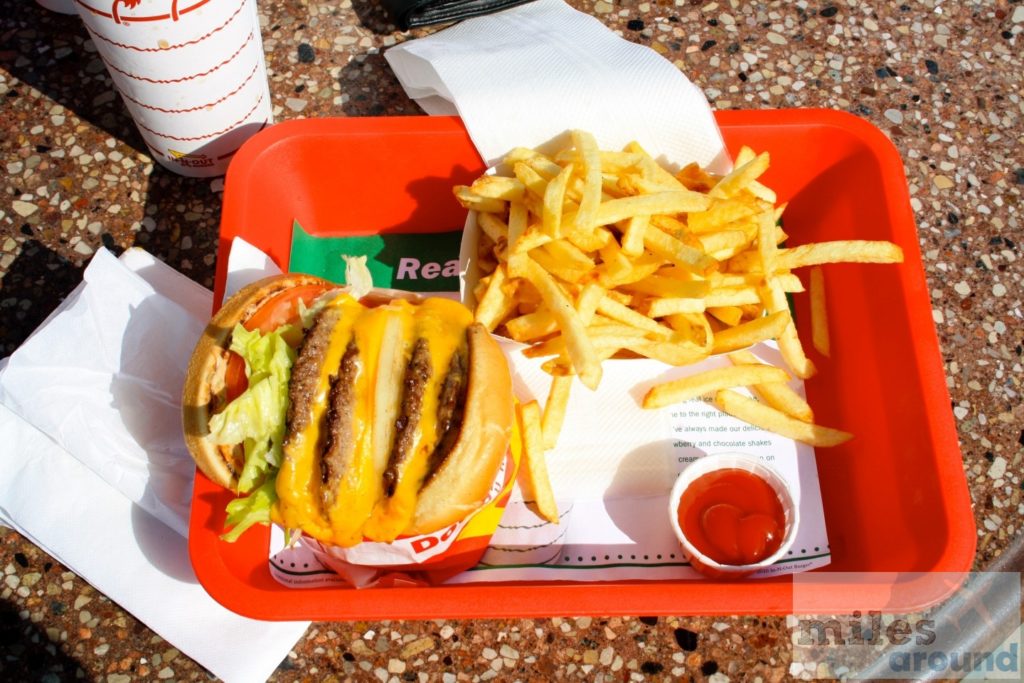 Shake Shack
This burger chain is a bit more exclusive, which you can tell from the bun, meat and sauces. Here, too, only freshly minced meat is put on the grill, refined with really tasty sauces. The burgers aren't that huge, even the ones with double meat are manageable for mere mortals. The fries here may not be hand-cut, but they are wavy fries. We haven't seen that anywhere else. You should definitely try the milkshakes, they are really tasty. There are also hot dogs on the Shake Shack menu, but we haven't tried them yet. The real highlight is the ordering. You get a kind of beeper that vibrates when your burgers are ready and you can pick up your menu. A really funny idea. :) Shake Shack is mostly found on the east coast of the USA and only in larger cities. So, you won't find this chain on the "fast food streets" that come with almost every small town.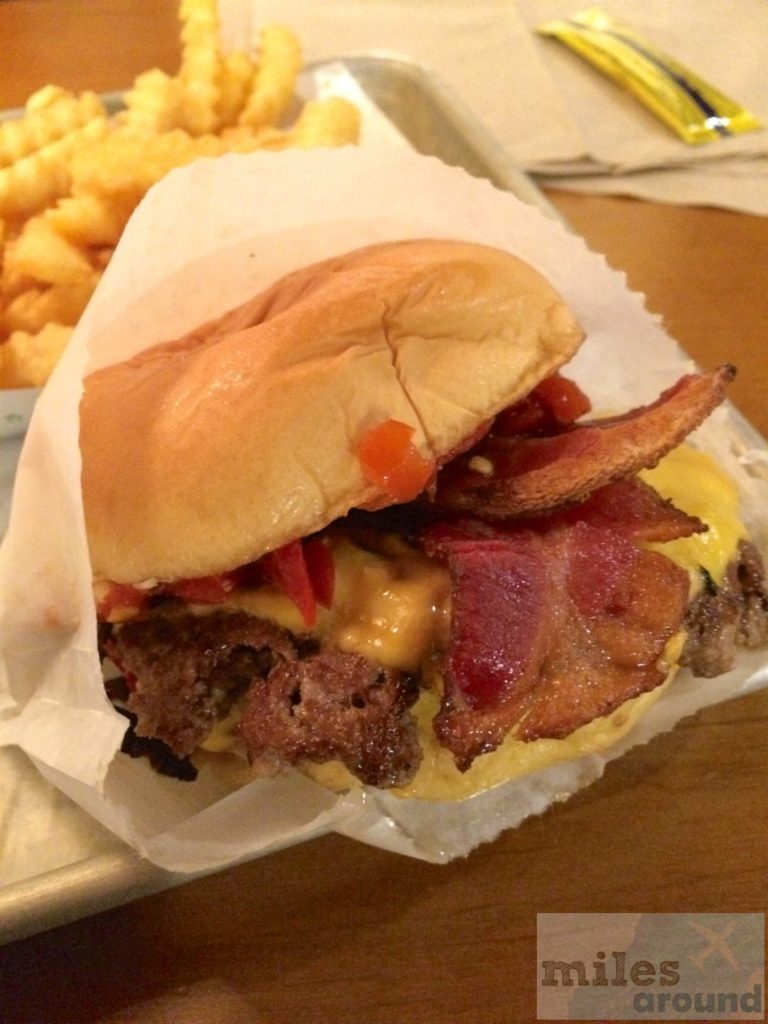 Five Guys Burgers and Fries
Five Guys also makes their burgers fresh and doesn't use frozen meat. There are two sizes of burgers with and without cheese and bacon. You then select the toppings included in the price from a long list, such as lettuce, mushrooms, various sauces, pickles, etc. If you want it really crazy, you can simply order a burger "all the way". It's so big that you can hardly bite off. :D The bun is very juicy and almost "mushy", which fits the style of the burger, because it doesn't exactly look like a work of art either. But that doesn't really matter because the ingredients taste good. Everything is very well coordinated. The fries here are hand-cut, and even if you only order a small portion, you get way more than you can eat. The concept of this chain has been scaled down to the simplest. The interior isn't luxurious, the burgers are wrapped in aluminum foil and the food is served in simple brown paper bags. But that's exactly how it should be and looks really casual. While waiting for your food, you can eat as many peanuts as you want for free. A cool idea. You can find Five Guys mostly on the east coast.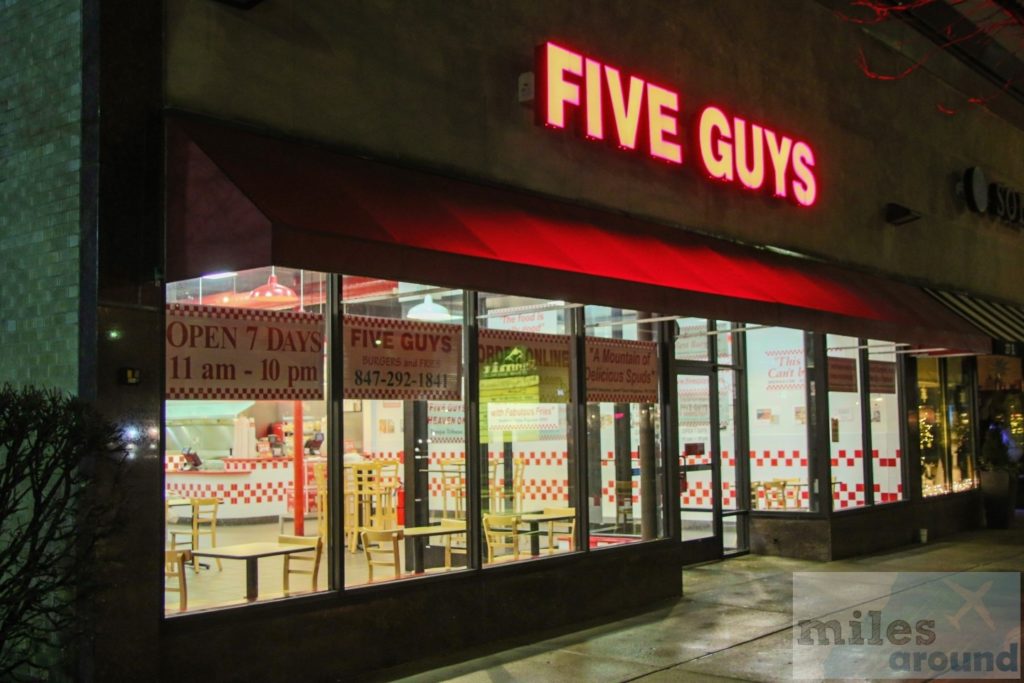 Carl's Jr. bzw. Hardee's
Keep an eye out for the little smiling star along the west coast highways. This is the logo of the burger chain Carl's Jr. Since 1997, the laughing star has also been found in some states under the name Hardee's. The offer is almost identical in both restaurants. Similar to what you might know from McDonalds, menus are mainly offered here. We can recommend the ORIGINAL SIX DOLLAR THICKBURGER®. You get a 1/2 pound grilled Black Angus beef patty, American cheese, lettuce, tomato, red onion, mustard, mayonnaise and ketchup in a freshly baked bun. Class! There are also freshly cut fries and a drink. Please don't make the mistake of ordering a large portion. With the size of the beverage cup, the next toilet stop is not long in coming. Bad on a road trip! ;)
Panda Express
Panda Express serves Asian food, which, like so many foreign foods, has been "Americanized" in the US. So if you're expecting an Asian restaurant around the corner from us, which also doesn't really taste Asian, you've come to the wrong place. However, we have to say that it is very tasty. You can choose between different meat dishes (chicken, pork, beef), in different sauces and preparations. The spiciness also differs from dish to dish. You can choose between rice, noodles or vegetables as a side dish. The portion sizes are ample. We recommend the orange chicken! You can find Panda Express in many food courts in the big malls.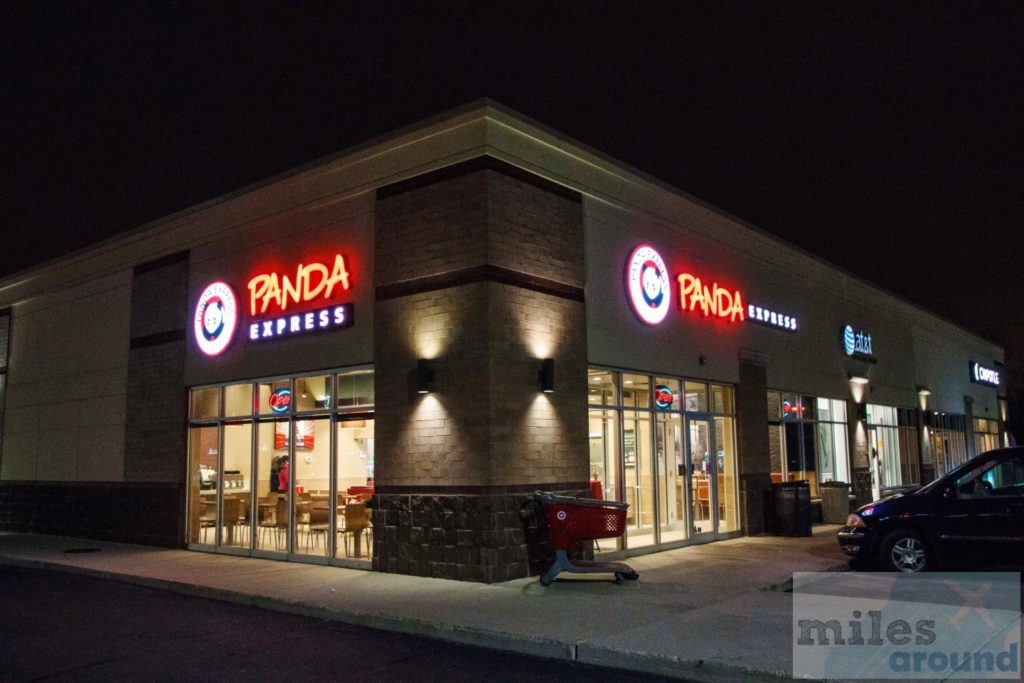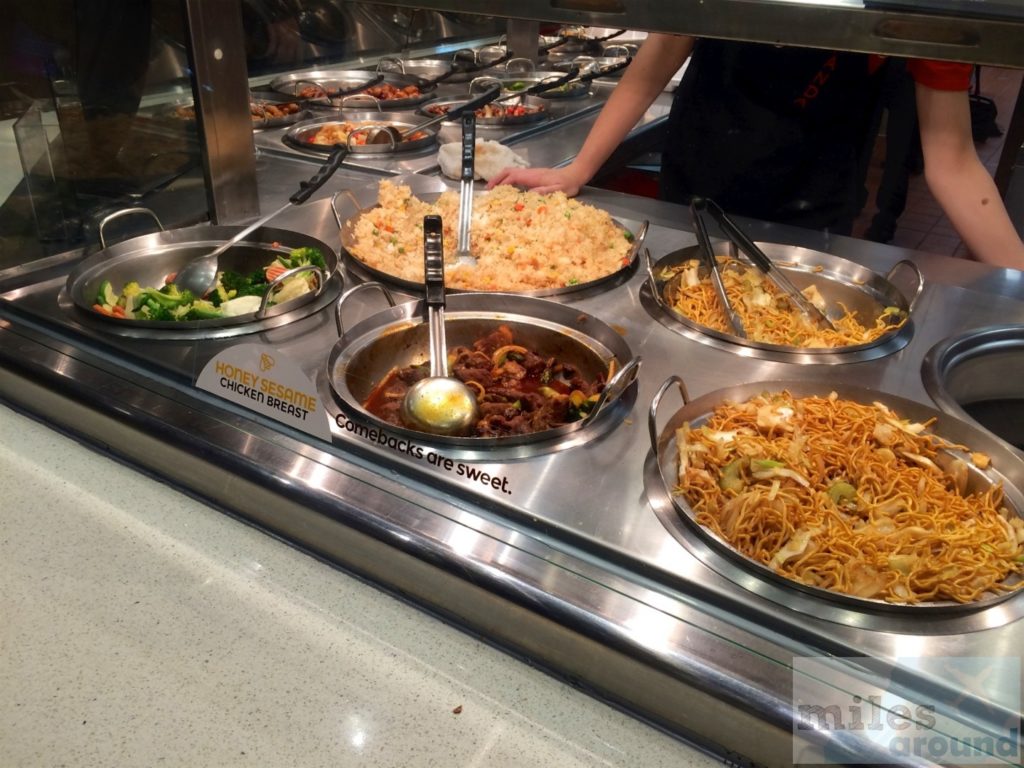 Chipotle Mexican Grill
Chipotle offers Mexican food, but again in an American way. There are burritos, tacos, and salads that you can fill with chicken, pork, or beef. You can choose from beans, corn, sour cream, guacamole and cheese, plus brown or white rice. So you can put everything together the way you want it. The ingredients are all fresh, super delicious and you can use certain ingredients to determine the spiciness of your food. We find the homemade tortilla chips with salsa or guacamole the best. If you like large portion sizes, order a burrito with as much as possible in it. You will definitely get full here. The interior of the shops is quite simple and plain, but stylish. We think you'll find the slightly healthier fast food here due to the many vegetables and the much less greasy sauces and meat ingredients.