Unsere Reise nach Singapur begannen wir mit einer Bahnfahrt von Halle (Saale) nach Berlin. Die Fahrzeit beträgt mit dem ICE gerade einmal 1:16 Stunde, wobei man fairerweise sagen muss, das hierzu noch der Bus (Linie TXL) vom Berliner Hauptbahnhof zum Flughafen Tegel hinzukommt. Unter dem Strich waren wir genauso schnell wie mit dem Auto, aber die Anreise war entspannter und wenn man die hohen Parkgebühren beachtet, sogar um einiges billiger. Für unseren Flug nach Singapur hatten wir uns wieder für SWISS decided and therefore had to change trains in Zurich.
Lufthansa Senator Lounge (Berlin-Tegel)
I heard from stories that currywurst is also served in the Lufthansa Senator Lounge. We've been here a number of times, most recently on ours a few weeks ago way to Athens, and we never succeeded. This time I was really looking forward to a Berlin currywurst, but unfortunately I was repeatedly disappointed.
Since it was already lunchtime, we looked at what was on offer at the cold and warm buffet. We opted for a variation of Munich potato salad, Italian pasta salad, Berlin meatballs and a mixed salad with American dressing. In addition a Pinot Gris and a water.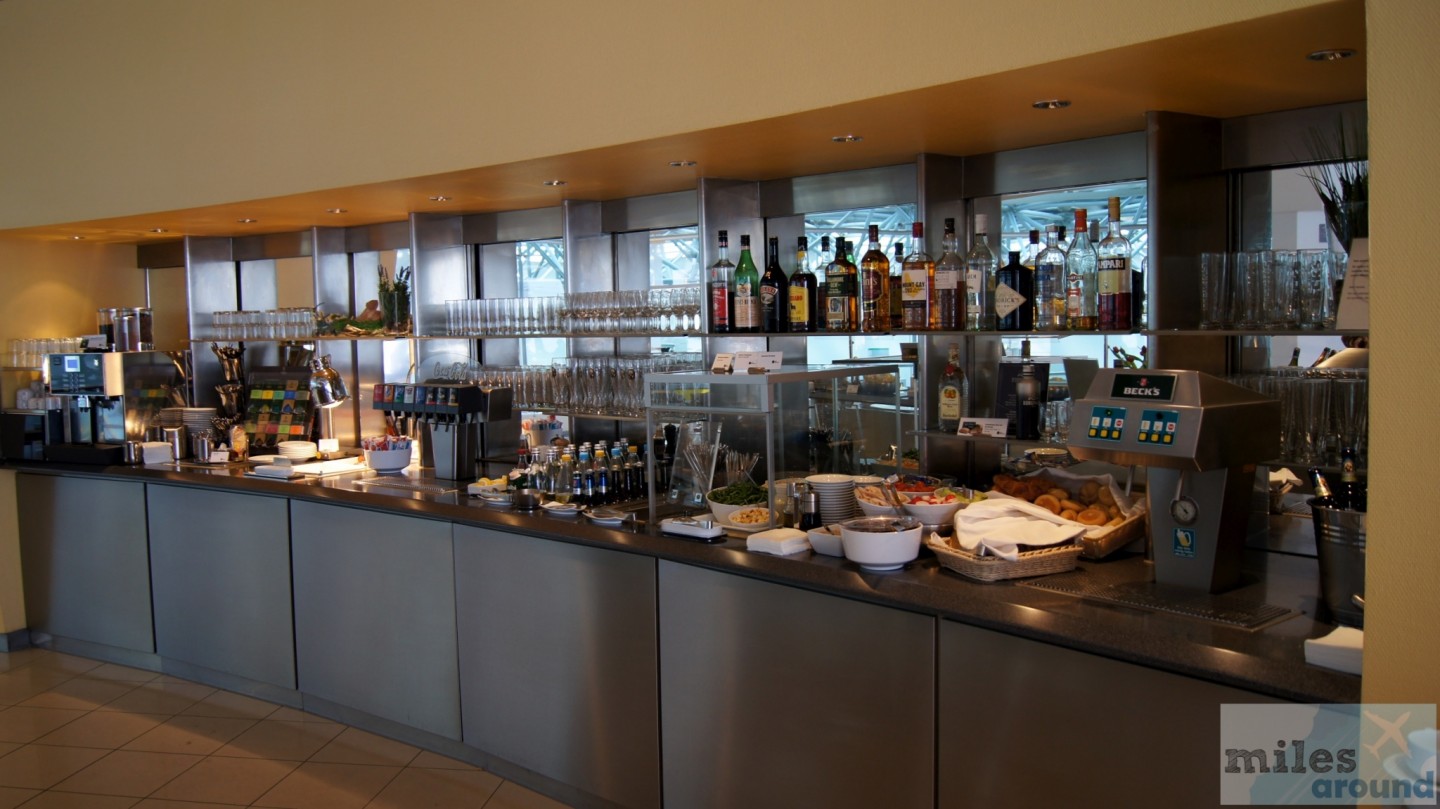 The lounge was initially pleasantly empty and we spent the time with a few long drinks and I tried to finish a blog post from the previous trip. In between we were offered a strawberry, banana and pineapple smoothie, which we gratefully accepted. For a second round of smoothies, I chose a green colored drink. Here the main ingredients were spinach and banana.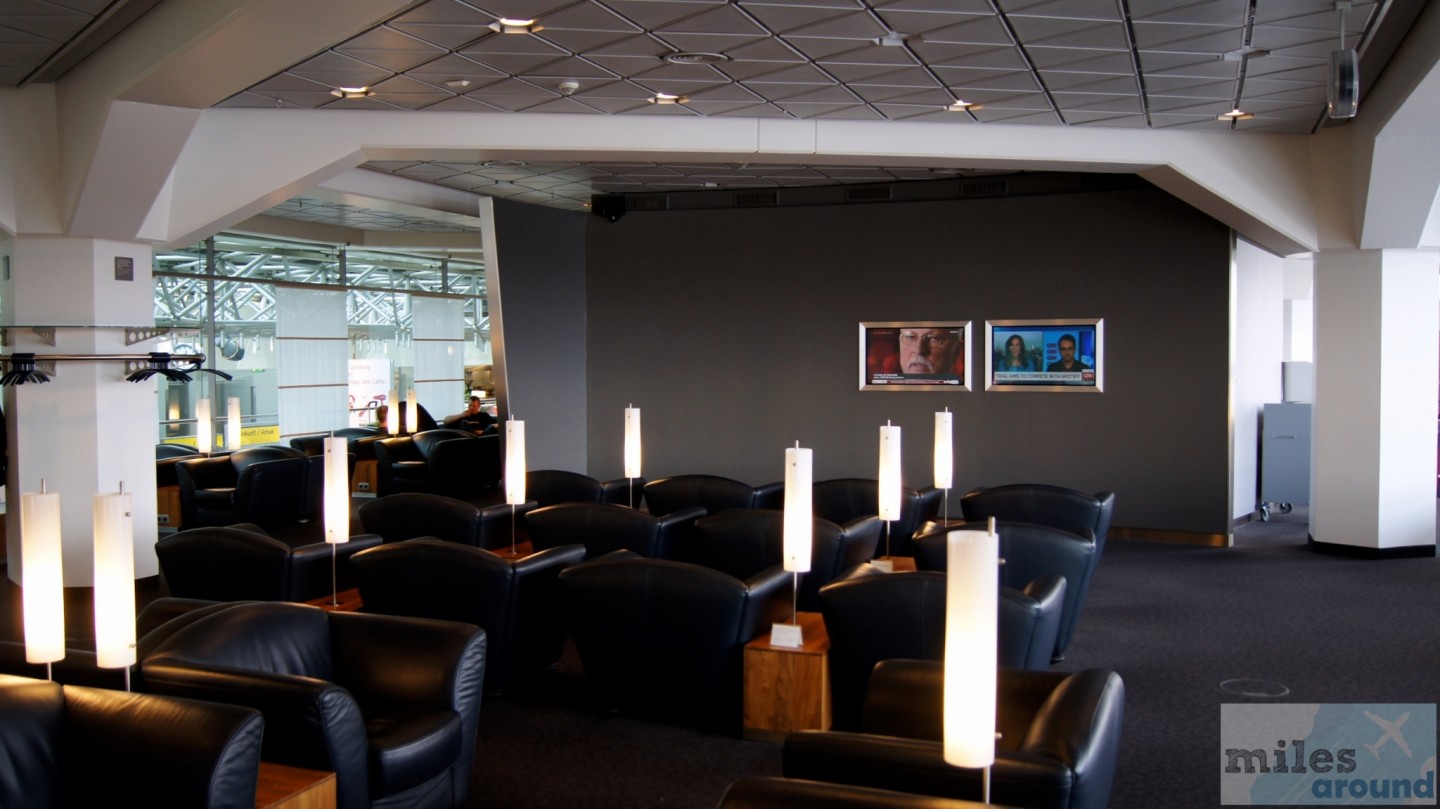 As early as 1:30 p.m., 1:20 a.m. before departure, a delay of 30 minutes was announced for our flight. Loud Flightradar24.com it will probably be even later, because at 1:50 p.m. the plane had just started in Zurich.
At the scheduled departure time of our flight LX 967 at 2:50 p.m., LX 966 from Zurich had just landed. So shortly after 3 p.m. we slowly headed towards Gate A11. The lounge was noticeably fuller as they left.
We could have saved ourselves the early exit from the lounge. Because of the bad weather, wind peaks around 55 knots, the machine may not be loaded or unloaded. This is prohibited by law. So we decided to go back to the lounge. At reception we asked the clerk for a loudspeaker announcement when our flight LX 967 was ready for boarding.
Unfortunately, this didn't really work, although the employee at the gate probably didn't contact the lounge because we were the last to board at around 4 p.m. The security staff at the identity check was already making their stupid remarks: "... stay in the lounge until the end and don't wait normally!". I faced it with a smile and thought my part.
Flight SWISS LX 967 to Zurich
The A320-200 (registration HB-JLP) was completely full. Our seats on 9D and F were already occupied by other passengers who had changed their minds idiosyncratically. Unfortunately, after we had stowed our hand luggage and our seats were free, it still didn't start. All ground activities were stopped again and the wind was already rocking the Airbus on the ground.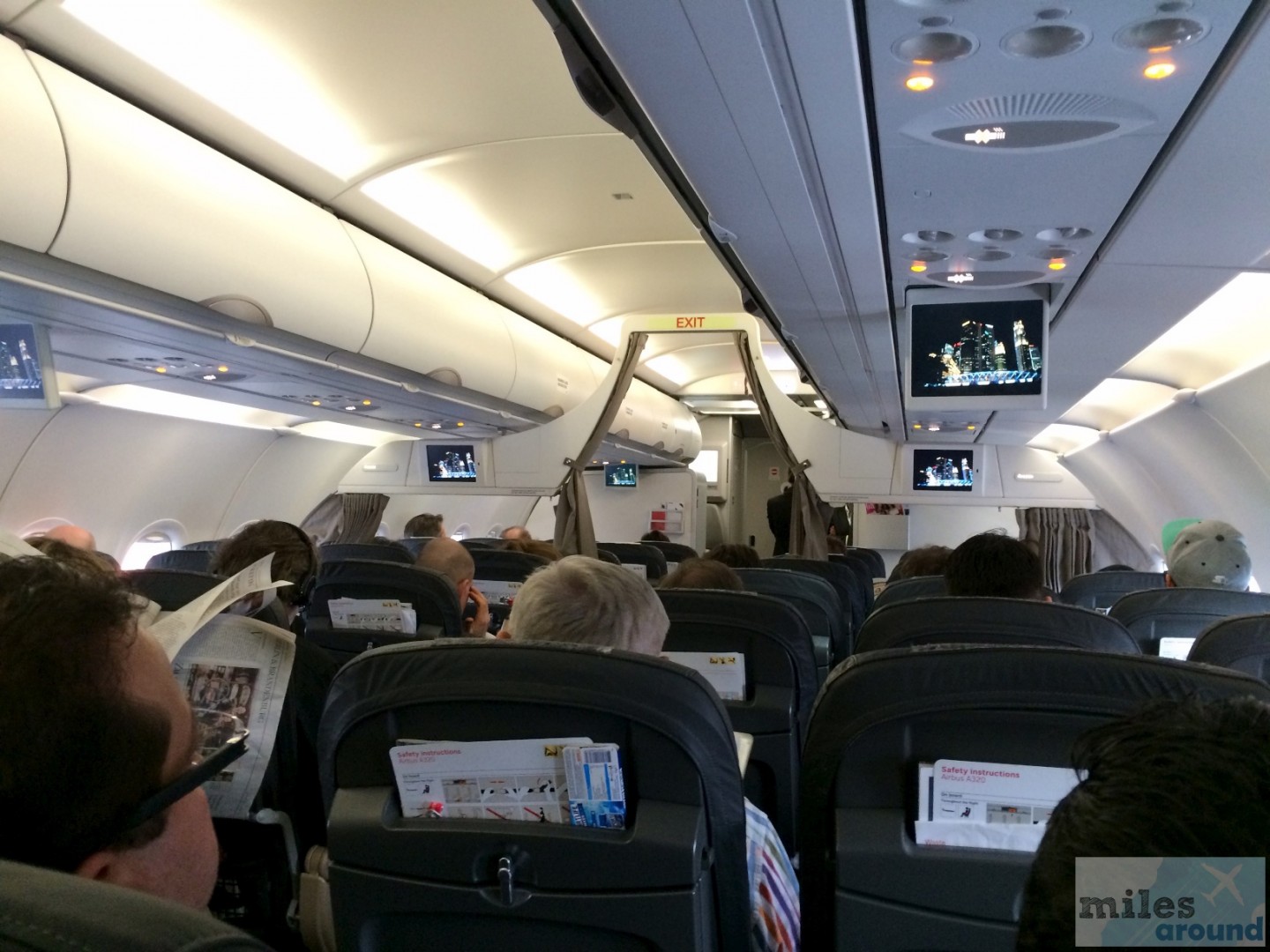 At 6 p.m. there was finally the redeeming message that loading was finally complete. But we had to wait another 5 - 8 minutes before we were allowed to leave the gate. The flight time was announced as 1:15 hours. At 18:20 we finally took off from runway 26L. As expected, it got very bumpy after the westbound start. The cabin master also announced right away that no hot drinks would be served today for safety reasons. But once we got through the dense band of clouds, it finally got sunny again and the turbulence stopped.
As we flew over our hometown of Halle (Saale), the crew began the service. Today on this one-hour flight there was a puff pastry pocket filled with cherry mousse.
The captain reported shortly before the overflight from Stuttgart and announced that he would land in Zurich in the next 25 minutes. The weather in Zurich again promised a turbulent landing. The captain then informed us that we were the only plane taking off from Tegel that had also loaded the passengers' luggage. We were delighted, otherwise we would have been pretty lost in Singapore.
Are you still looking for a flight to Singapore?

Singapore International Airport can be reached from many German cities all year round. You can find cheap flights through online travel agencies such as Flugladen.de, Bravofly,ebookers.de,Expedia,lastminute.deorskyscanner.
Fortunately, the landing was less bumpy than the start in Berlin-Tegel. At 19:29 we arrived at Gate A81, three hours late.