When we arrived at Berlin-Tegel Airport, the SAS check-in in Terminal D was not yet open. So we decided to quickly check in online to get into the Lufthansa Senator Lounge in the main terminal. I quickly took our suitcase away for the long weekend trip to Copenhagen later on my own.
Lufthansa Senator Lounge (Berlin-Tegel)
The lounge was quite full today. It's also Friday evening and everyone wants to go home or, like us, on a short trip. For dinner today we had Berlin meatballs with pasta salad and a cold beer. In line with the hot temperatures, Lufthansa now also has an ice chest with frozen yoghurt. Delicious!
The lounge actually closes at 9:15 p.m. with the last scheduled Lufthansa departure. But since there were still late machines on the way, we were able to stay until shortly before the start of boarding. At 9:45 p.m. we finally made our way to Terminal D and said goodbye to the Senator Lounge with the wish of a "relaxing end of the day"!
Boarding
The temporary extension of the airport, Terminal D, also known as the "gym", is a short walk from the main terminal. Boarding at gate D75 started at 10:00 p.m. An Airbus A319-100 (registration: OY-KBO, christened name: Christian Valdemar Viking) with a "Scandinavian Airlines System" retro livery was waiting for us.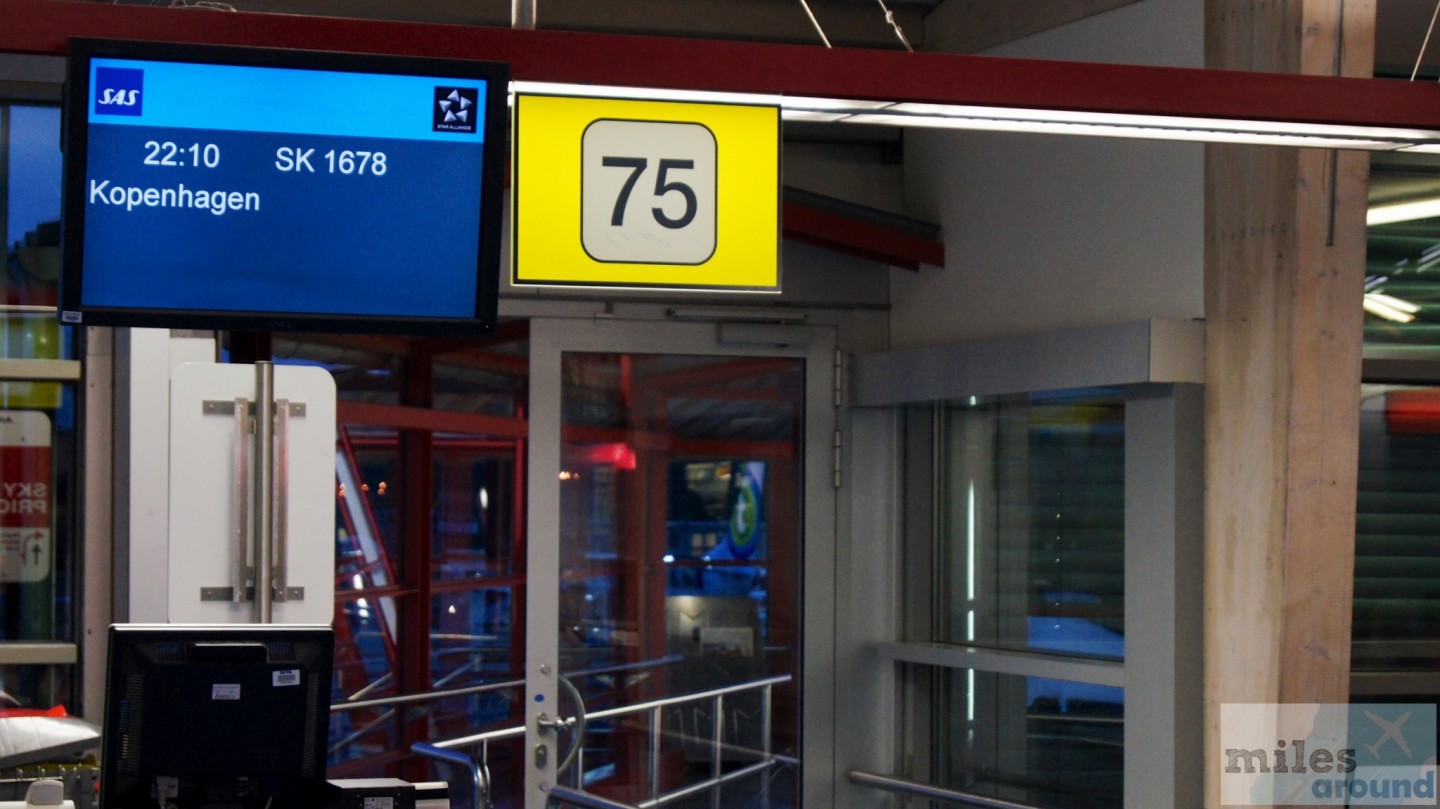 Flight SAS SK 1678 to Copenhagen
SAS only offers economy class travel within Europe. Here they differentiate between SAS Plus and Go. The two offers differ mainly only in the service. In the SAS Plus you get free drinks (also alcoholic) and a meal. Checked baggage is included in both travel classes.
We opted for the cheaper SAS Go and sat in places 12E and F today. The seat pitch is fine for me, with a height of 1.83 m, for short trips. The plane was hardly full and we were able to do the pushback punctually at 10:10 p.m.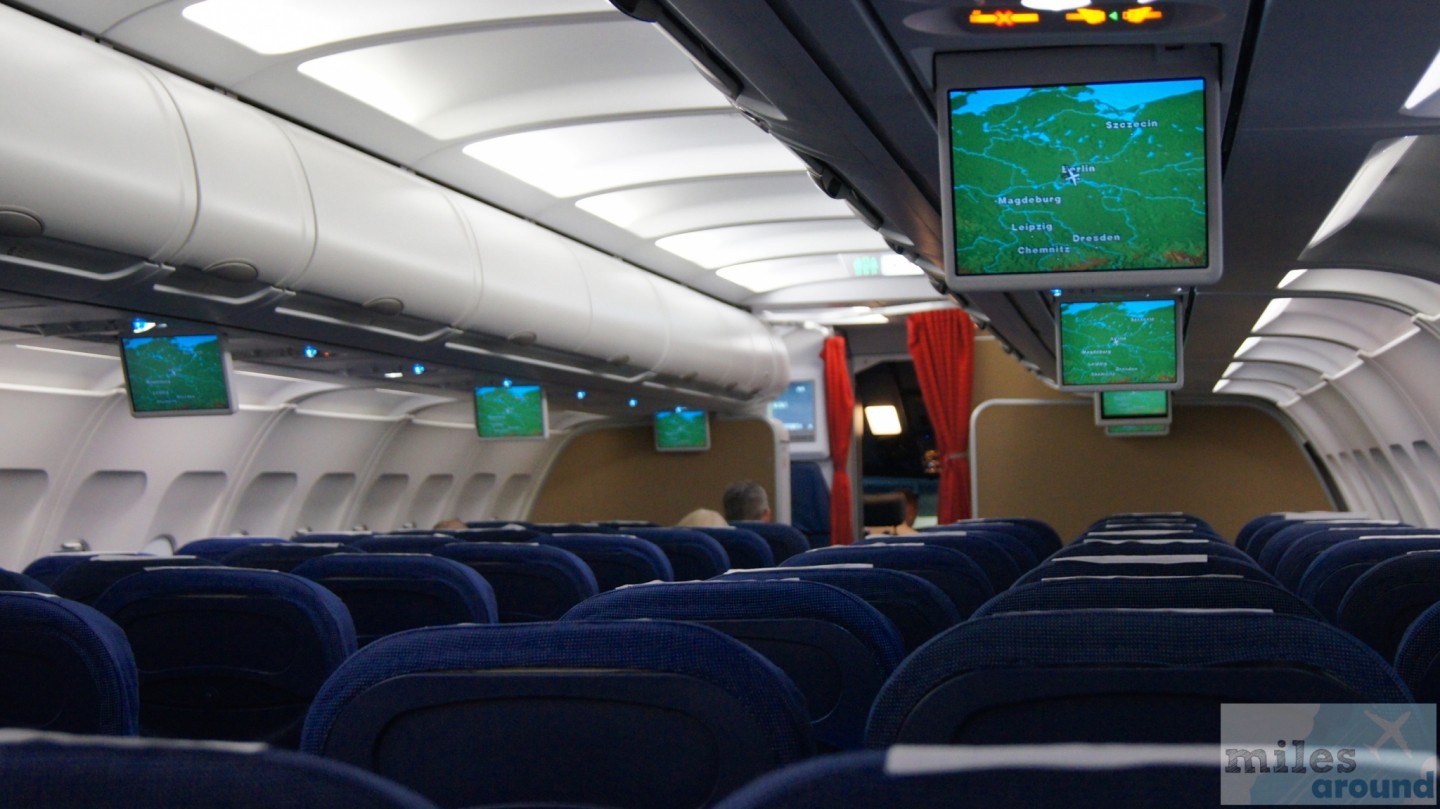 At 10:24 p.m., our pilot took off eastbound. The short flight was uneventful. Apart from a chocolate candy there was no further service. After flying over the Öresund Bridge, we touched down at Copenhagen Airport at 11:02 p.m. After we had received our luggage, which came quite quickly thanks to the priority label, we made our way to our hotel on foot Hilton Copenhagen Airport (You can find ours here hotel rating).
Are you still looking for a flight to Copenhagen?
Copenhagen International Airport can be reached from many German cities all year round. Lufthansaflies non-stop from Munich and Frankfurt to the Danish capital several times a day. You can find more and sometimes cheaper flights via online travel agencies such as Flugladen.de, Bravofly,ebookers.de,Expedia,lastminute.deorskyscanner.
Our rating of the flight with SAS Scandinavian Airlines in economy class from Berlin to Copenhagen
Seat

Entertainment

Cleanliness

Service

Beverages

Essen

Price-performance
Summary
SAS Scandinavian Airlines offers good value for money on the route from Copenhagen to Berlin. It is understandable that there is no real service for the short flight duration. But I don't think it's positive. At least one round of drinks would have been doable. Other airlines do it better.