During our online check-in for the return flight with British Airways to Oslo, I was briefly confused by the seating arrangement. Two seats, a single seat, and then two seats again. Doesn't that look like Business Class à la Swiss?! A "real" business class on a European flight? I think I'm lucky enough to be able to fly British Airways long haul business class on the Airbus A321.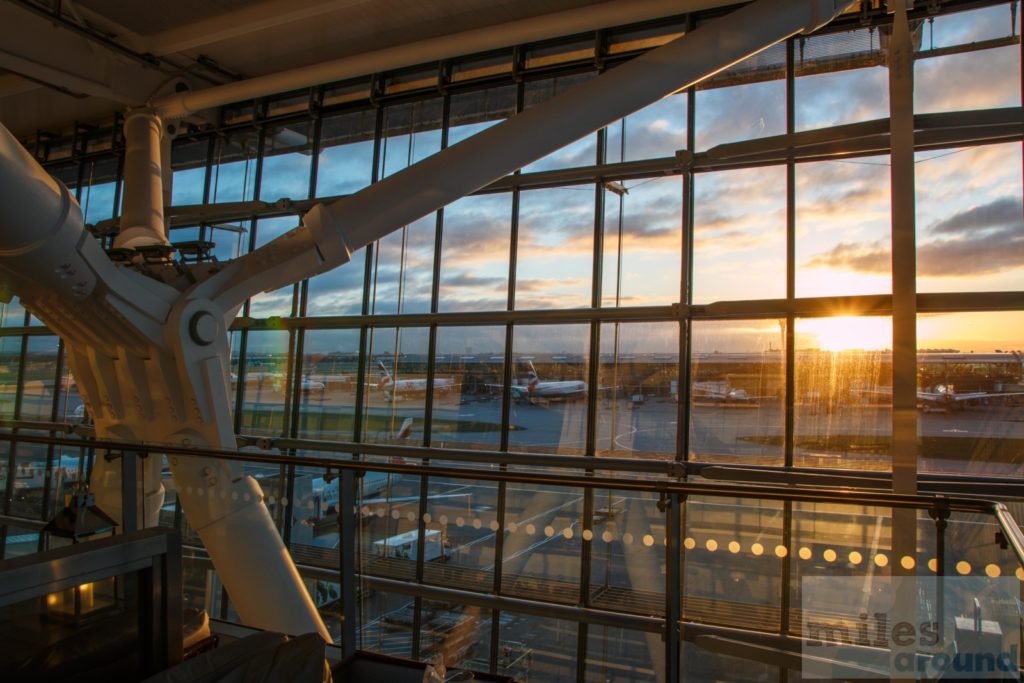 There was still time between our arrival and the onward flight to Oslo BA Galleries First Lounge to pay a visit. When the boarding call comes, we make our way to the "cellar". So we will board our plane by bus.
Boarding
We enter the Airbus via the gangway and indeed, the display at check-in was correct. I sit down on the so-called "throne". What a feeling :-) and above all what a surprise and successful end to the New York trip. A soft landing, so to speak, before heading back home with SAS in Economy.
British Airways long haul Business Class – Service
We start in the morning rush hour towards Oslo. Almost two hours are now ahead of us, time to watch a film. When we reach cruising altitude, I move the seat to a more comfortable position. The flight attendants hand out hot towelettes. This is immediately followed by the service, which does not differ from the food and drink offer on the outbound flight. This time I'll take the continental breakfast without the bubble water.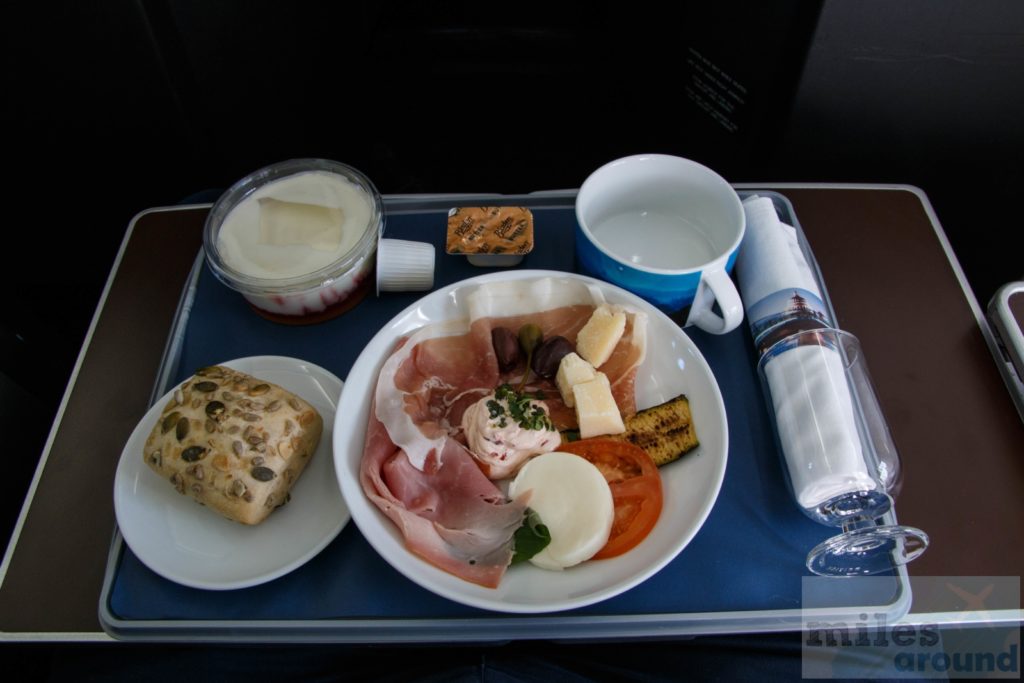 After breakfast I have to use the time and check the seat for its sleeping properties. :-) It gets a little tight in the footwell and shoulder area. But everything complain at a high level.
British Airways long haul Business Class – Sitz
Eight rows in 1-2 or 2-1 seating can be found in this special type of Club Europe. Actually, these Airbuses are primarily used on very long European routes to Istanbul, but also to Tel Aviv, Amman and Cairo. The seats come from Thompson Aero and convert into a flat bed. Depending on where you sit, this seat offers a lot of space.
The seat cover is in dark brown fabric and the controls are colour-coordinated. Three options for seat adjustment, take off/land, lounge and bed, are pre-programmed. The footrest can be individually adjusted. There is also a very good massage function. The inflight entertainment runs on a 15.4″ touchscreen. Socket and USB connection are also available.
As quickly as we took off from London, we're already starting to land again at Oslo Gardermoen Airport. The weather is miserable, but that doesn't bother us. We stay in the terminal, get our suitcases and check them in again for our return flight with SAS to Munich.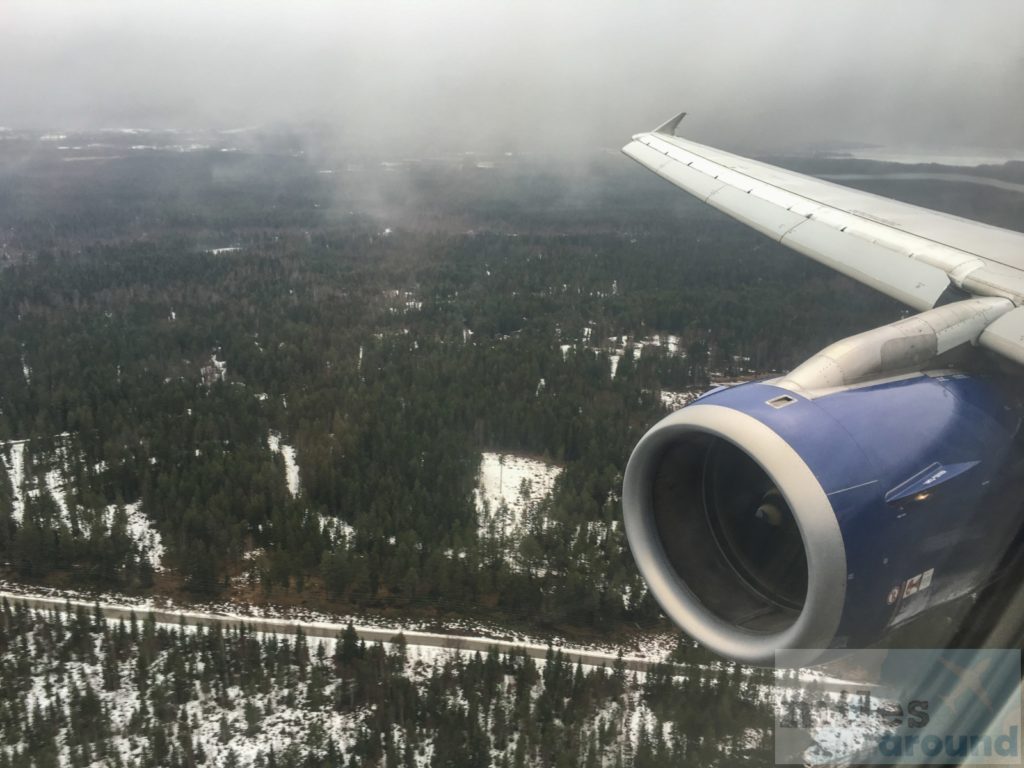 Did you enjoy the post? Then share it on social networks. With this you support our work. Have you already traveled in Transavia Economy Class on the Boeing 737? Then I look forward to your opinion in the comments.
Review of British Airways Business Class Airbus A321
Seat

Service

Cleanliness

food / drinks

Inflight Entertainment

Price-performance
Summary
The international business class in the Airbus A321 from British Airways is really something to be proud of. It really offers travelers on long European flights an undreamt-of, high level of comfort - especially in comparison to Lufthansa, which likes to let your many people in business sit on the NEK for 4-5 hours!