With Airport Lounge World, Munich Airport offers a modern and exclusive premium-class lounge. We visited the 1,700-square-meter lounge area, which is located in the non-Schengen area of Terminal 1 (Area B) at Munich Airport, on our way to Doha.
Wo befindet sich die Airport Lounge World München?
Airport Lounge World is located airside in Terminal 1 in area B. After security and passport control, access to the lounge is well signposted. The lounge is located above the departure area on the 6th floor and is accessible via elevator or stairs.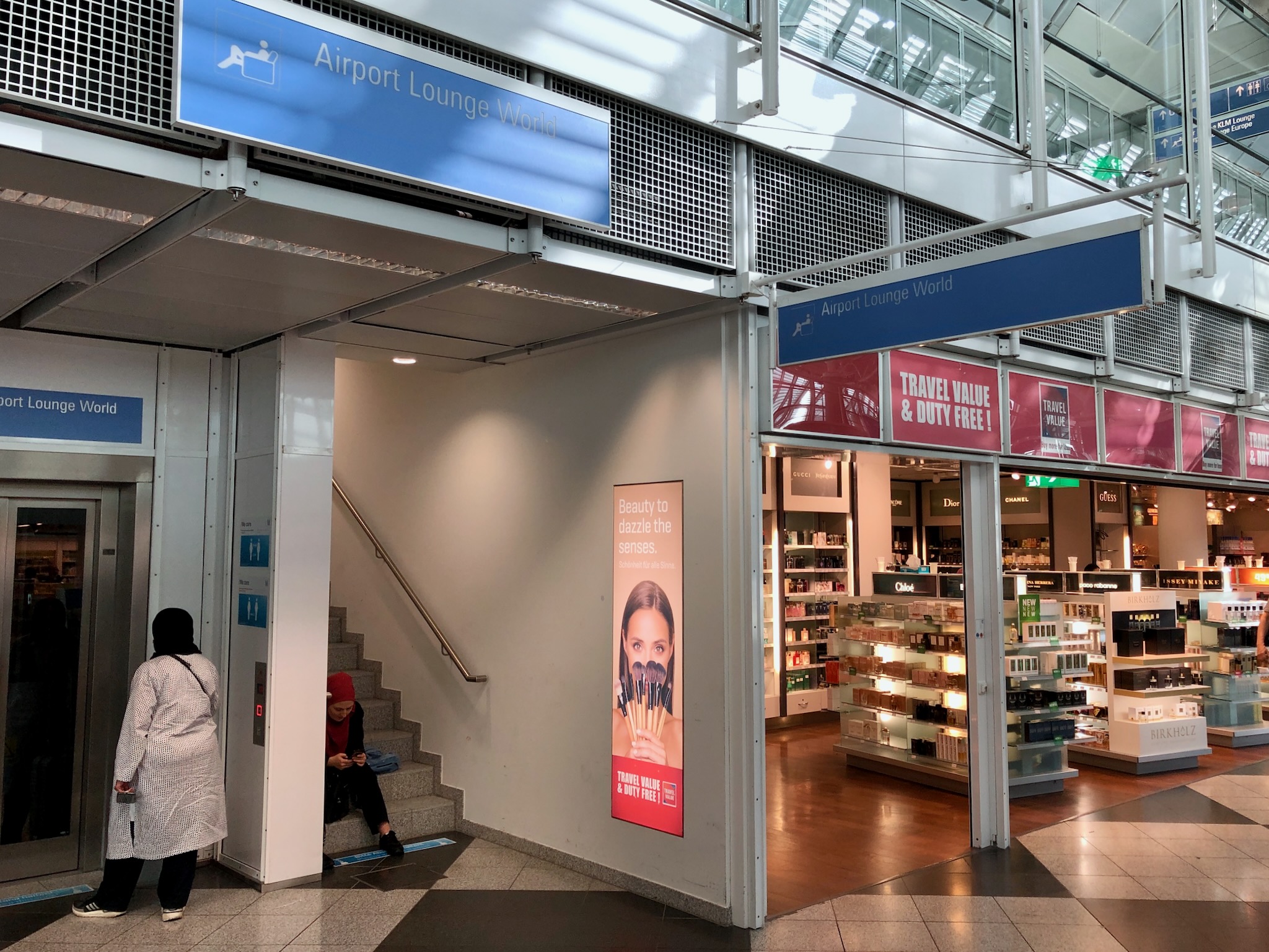 Wer hat Zutritt zur Airport Lounge World München?
Airport Lounge World is operated by Munich Airport and there are various access options. On the one hand, various airlines, including Turkish Airlines, American Airlines or Qatar Airways, offer access to their premium customers. Passengers of other airlines or economy class, can enter the lounge with the Priority Pass, among others. It is also possible to purchase entry for EUR 49.40. Tickets and vouchers for Airport Lounge World can also be purchased in advance online via the official website of Munich Airport. erworben werden. Wir nutzen den Priority Pass, den wir als Vorteil über die American Express Platinum Kreditkarte erhalten haben, und hatten somit als Familie kostenfreien Zugang zur Lounge.
Wie ist die Airport Lounge World München ausgestattet?
In the entrance area, after the reception, there are lockers and the toilets. On the right side is the bistro area with chairs and tables. On the left side, with large panoramic windows, but limited view of the apron, is the seating area for relaxing. Here there are recliners and several islands with comfortable sofas. In the back of the lounge is another seating area with a long sofa and various chairs and tables. The first impression of the lounge was very bright due to the large window front, the furniture and interior items look modern.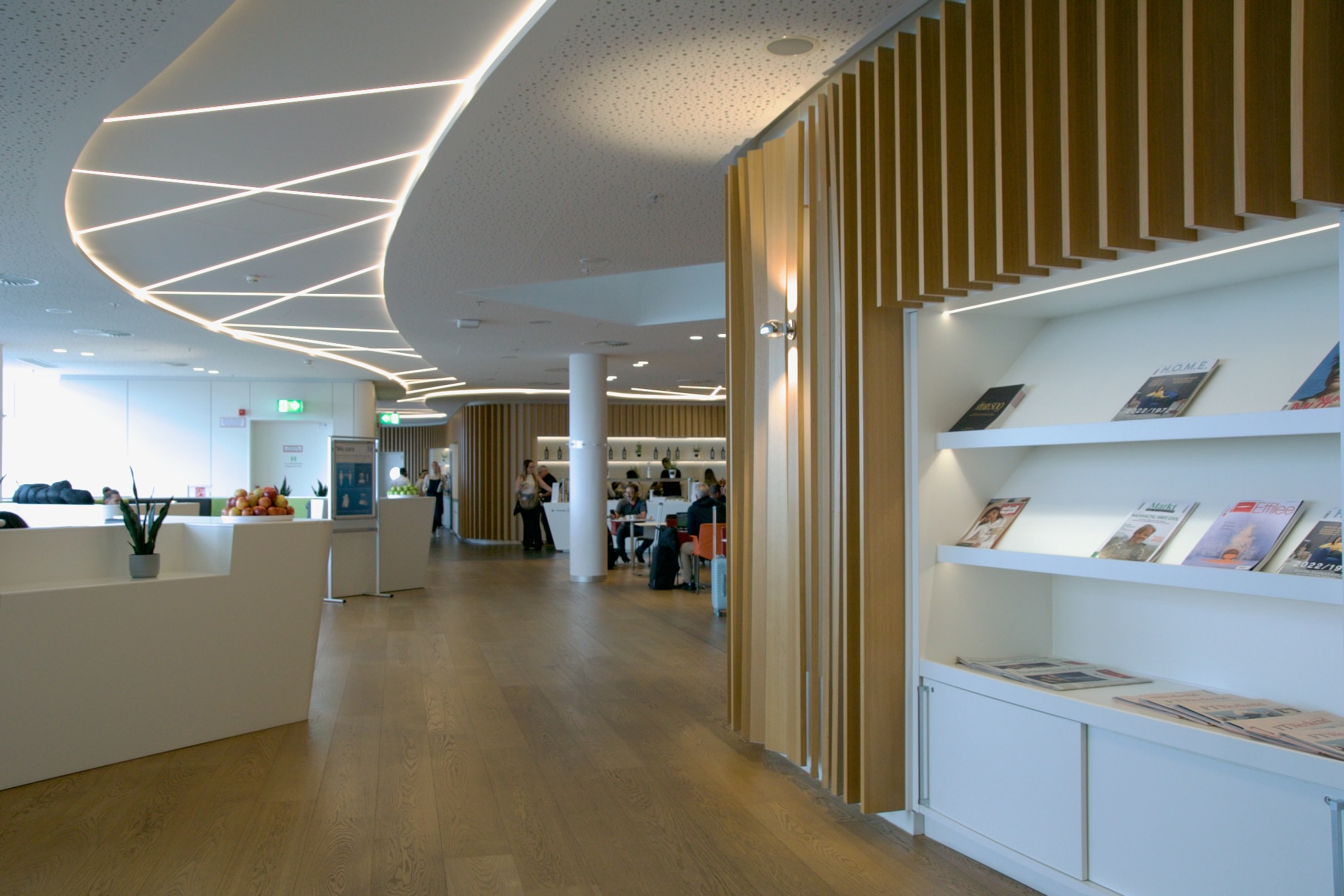 The lounge has another floor, which was unfortunately closed during our stay on a Saturday. There should be two small self-service bars (drinks + fruit), more seating, a relaxation room and a smoking room there. Also, the view of the apron is supposed to be much better. The stairs to the upper floor are a bit hidden and could be better signposted.
There are several TVs in the lounge, showing German and international news channels. Free newspapers and magazines are also available. Free Wi-Fi is available throughout the lounge.
Was gibt es in der Airport Lounge World München zu essen und zu trinken?
We were in the Airport Lounge World in the afternoon and there was still an extended lunch with various hot and cold dishes. So there was pasta with basil pesto, spaetzle with champions and pork, Tom Kah Gai soup and veal sausages. In addition, cold cuts, cheese, mixed salad with tuna and pretzels and other baked goods were offered. The buffet was topped off with desserts such as lemon curd and muffins. Service was quick, refills were constant and everything was kept clean. Unfortunately, not all dishes were labeled.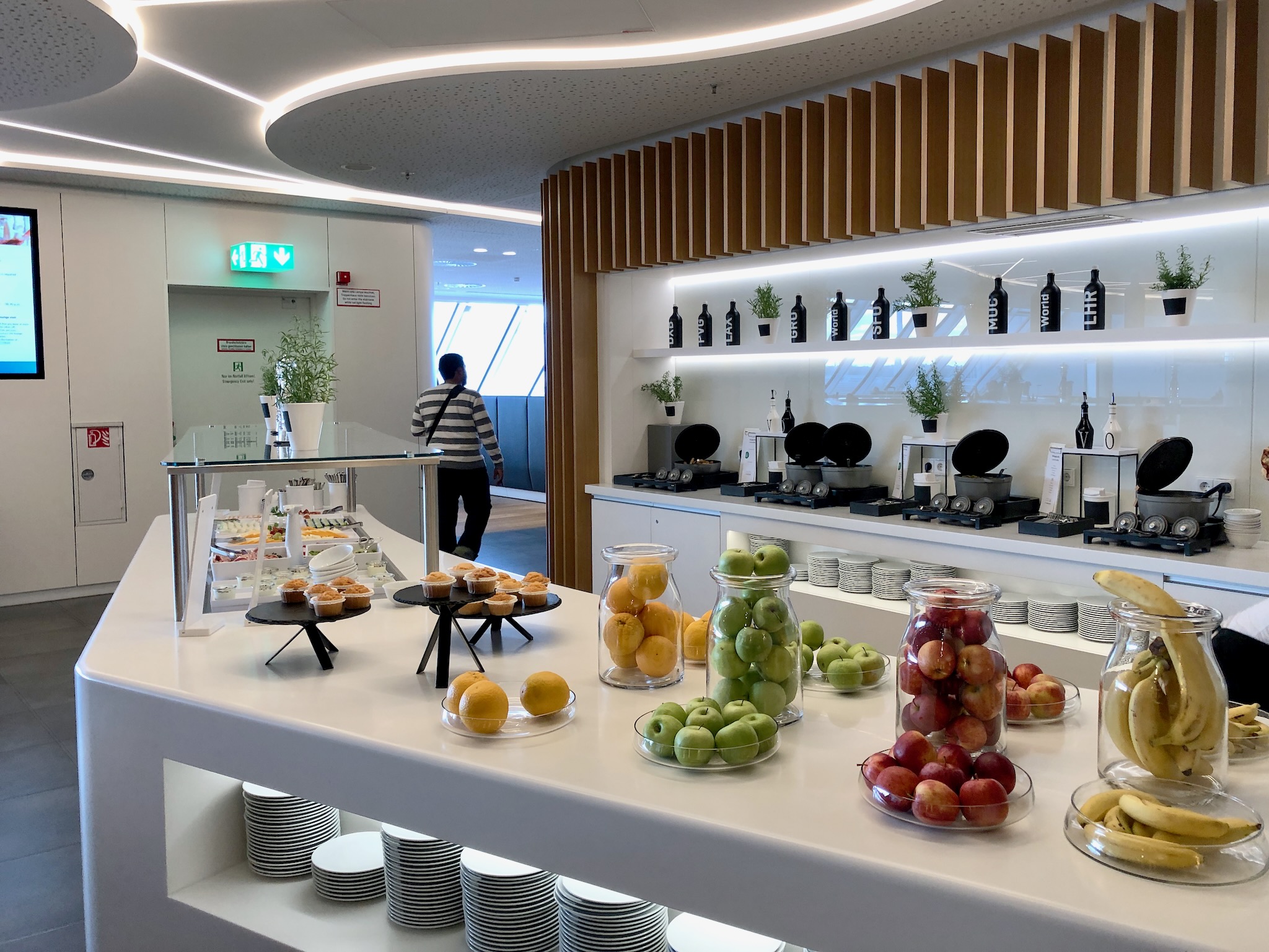 The drinks buffet is located in the back of the lounge. Here there was a fully automatic coffee machine and two refrigerators with various drinks. Coke, Sprite and other soft drinks or water, various types of beer with and without alcohol and also red and white wine, sparkling wine and various spirits were offered. All in all, a very good offer.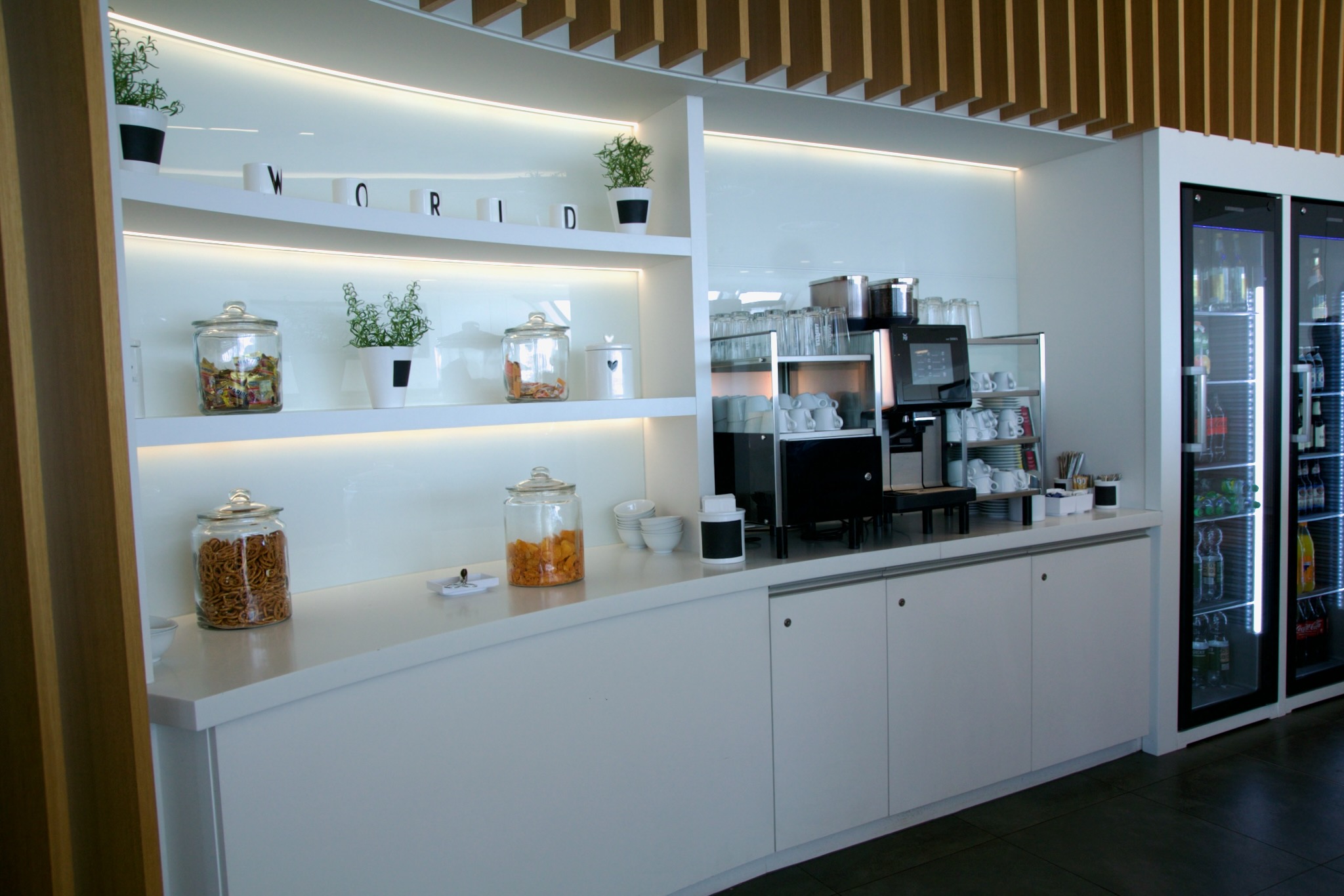 Did you like the post? Then share it on the social networks! This way you support our work a lot. We are also happy about your opinion in the comments.
Review of Airport Lounge World at Munich Airport
Food

Beverages

Service

Seating

Ambiance

Cleanliness
Summary
The facilities at Airport Lounge World at Munich Airport are very good for a contract lounge or Priority Pass lounge. There is plenty of seating and resting space in the light-flooded lounge. In addition, the range of food and beverages is very good. If you have a longer stay at Munich Airport, Airport Lounge World is definitely worth a visit.