Copenhagen Kastrup Airport (IATA: CPH) is the international airport for the Danish capital Copenhagen. With over 21.5 million passengers a year, it is the largest airport in Scandinavia. Our SAS flight to Berlin was handled at Terminal 3.
Check-in
From our hotel, theHilton Copenhagen Airport(You can find ours herehotel rating), it was only a very short walk. In the rather small hall of the terminal we used one of the many machines to check in ourselves. Here we also printed out our label for the luggage ourselves for the first time. You even do the weighing and putting things on the luggage belt yourself. Star Alliance Gold customers have their own counter for this.
Einen Fast Track für die Sicherheitskontrolle wird leider nur für SAS Premium Kunden angeboten. So mussten wir einmal im ganzen Terminal herumlaufen. Nach der Personenkontrolle bannten wir uns den Weg durch eine Vielzahl von Duty Free Shops. Wir hielten Ausschau nach der SAS Gold Lounge. Diese war aber gar nicht bis überhaupt nicht ausgeschildert. Wir fanden sie dann bei den D-Gates hinter dem H&M Geschäft.
SAS Gold Lounge Kopenhagen
The SAS Lounge at Copenhagen Airport consists of a business area and a Star Alliance Gold customer area. We entered the spacious gold area through an automatic ticket scanner and went in search of a seat. There are several seating areas, some with very comfortable Scandinavian-style armchairs. Unfortunately, it was very crowded on this Monday evening, so we had to do a few laps to find a seat. This one was perfect by a small fireplace. How romantic!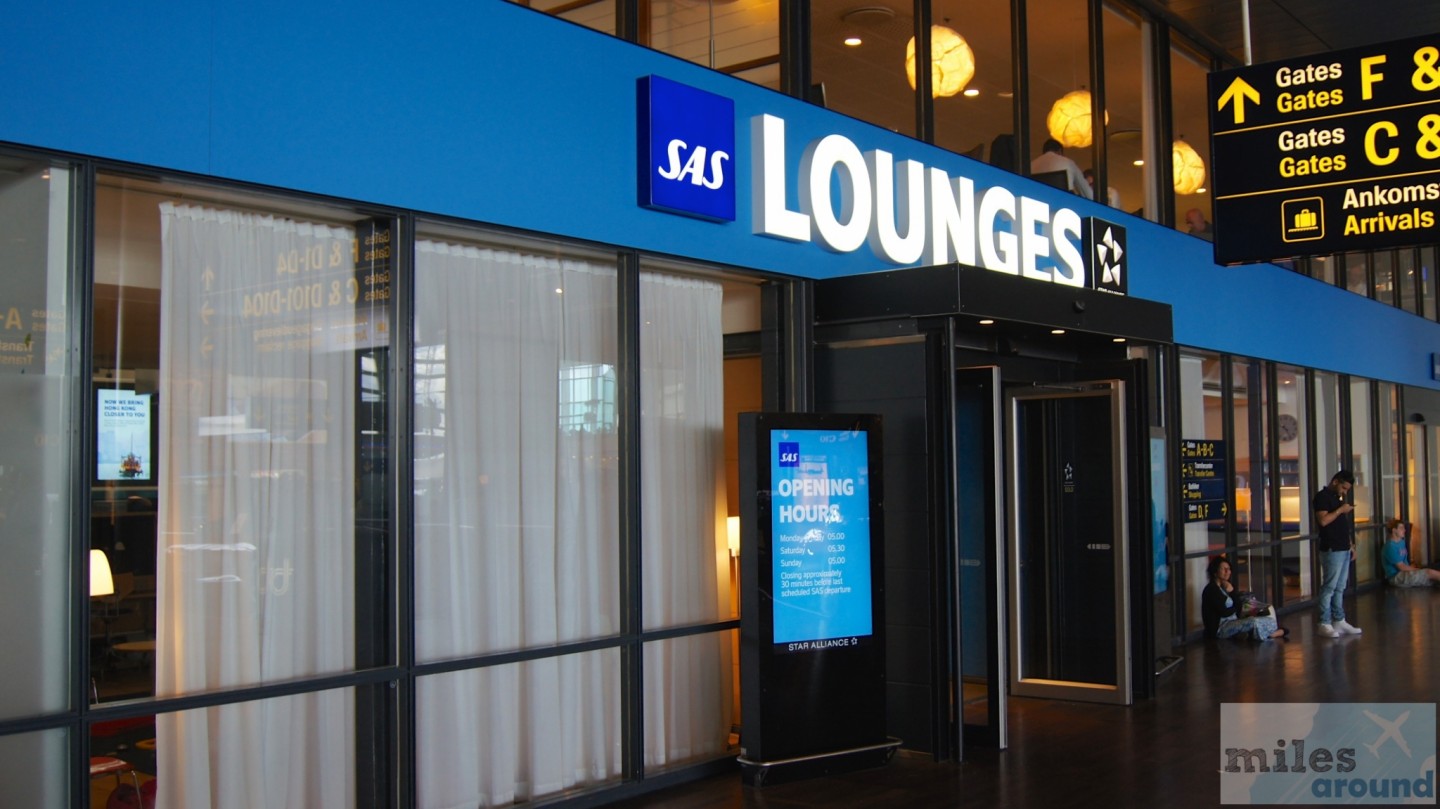 Food and drinks at SAS Gold Lounge Copenhagen
The food and drinks offer are sufficient. At a salad and cheese counter we could choose between a potato salad (very tasty), a few types of semi-hard cheese, chips, several breads and of course the typical crispbread. The only warm meal was a soup of the day. I found the selection of drinks very extensive. There was a beer dispenser with fresh Carlsberg beer, several other bottled beers, mostly of Scandinavian origin, and wines. If that wasn't enough for you, there were still various soft drinks and the "usual suspects" of spirits available.
Job opportunities at SAS Gold Lounge Copenhagen
The wifi is free in the lounge but not the fastest. The Internet is not necessarily faster in the small computer corner with four desktop PCs. In order to power his own devices, the lounge has been fitted with a variety of power outlets. Top!
Flight SAS Airbus A320-200 in SAS Go as SK1677 from Copenhagen to Berlin
Just before boarding started, we left the lounge and made our way through the duty-free jungle to Gate B2. However, the boarding process was delayed a little. When the premium guests started at 7:25 p.m., everyone rushed off, as they always do in Europe. With the gold card in hand, we made room and were one of the first to board the plane. That's the way it has to be!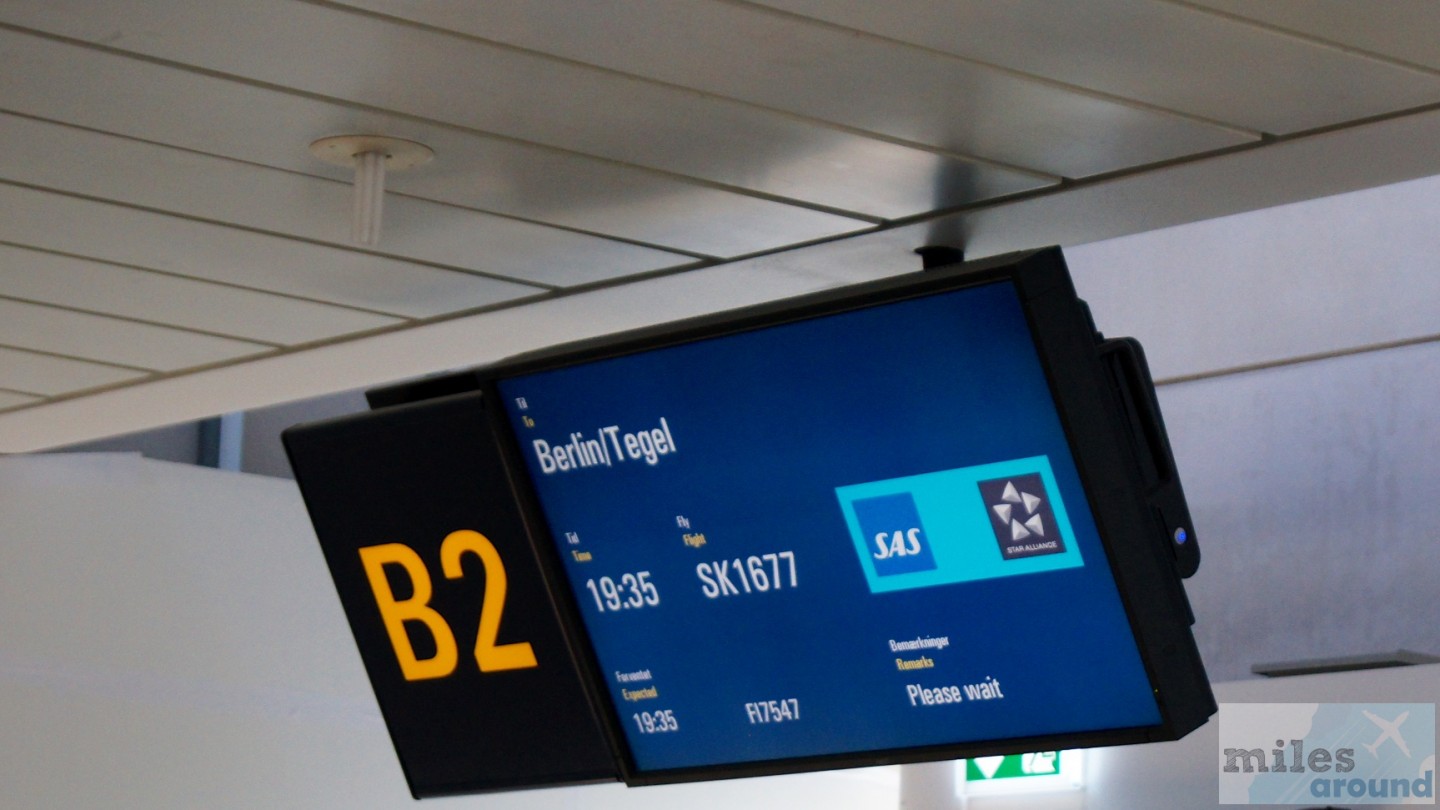 The machine, an Airbus A320-200 (ID: OY-KAN) was filled to capacity. Boarding was correspondingly lengthy. Despite this, we almost managed to get a flight out of Copenhagen on time.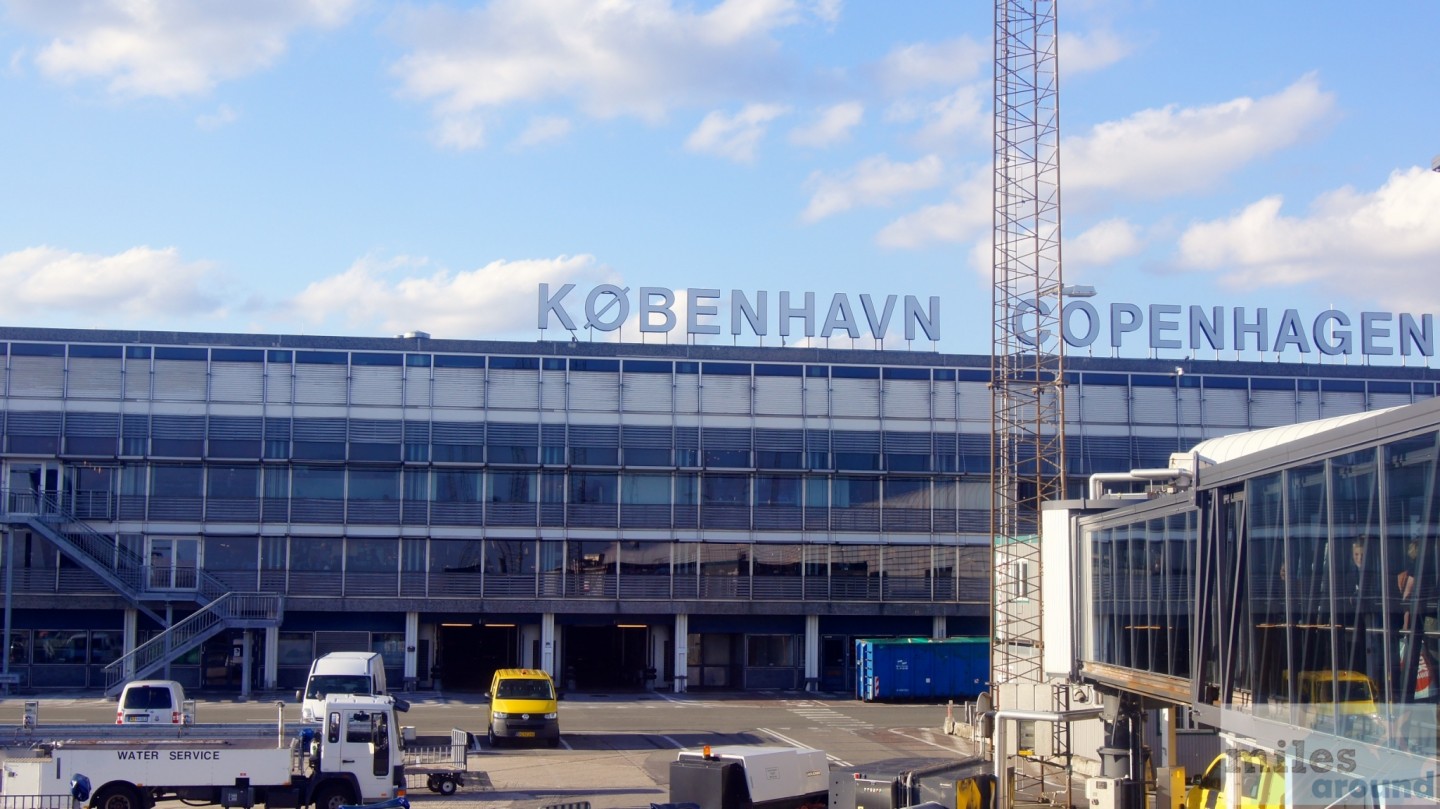 Service is only available to SAS Plus passengers on this one-hour flight. We in SAS Go only got a small mint chocolate candy after takeoff.
Arrival in Berlin Tegel
After an approach with a magnificent view over Berlin, we managed to arrive on time in Berlin-Tegel. After a short taxiing time, our plane came to a standstill at Terminal D. We then quickly reached the terminal via the stairs and a bus.
Premium league of incompetent ground staff
Everything had gone great up to this point, but we were to be disappointed by the Berlin airport and its partially incompetent ground staff. It may certainly be the case that the airport is stretched to the limit, and with it the staff. But do I have to wait more than 40 minutes for a piece of luggage when the plane parks in "spit" range? Also, an Air France and a Germanwings plane arrived after us, which were cleared quicker and had their luggage long before we were still waiting! In my opinion, this is in no way acceptable, let alone the priority label on the luggage!
Anyone who is familiar with Terminal D in Tegel knows that the baggage carousel is only separated from the apron by a pane of glass. So I waited, full of hope that our suitcase would finally be loaded on the next baggage car. When it finally came, I couldn't believe my eyes with how much indifference the employee threw our suitcase onto the assembly line. Since so much anger had already built up in me due to the waiting time, I said goodbye by knocking on the window and making a not really adult gesture. Sorry, but that had to be!
Are you still looking for a flight to Copenhagen?

Copenhagen International Airport can be reached from many German cities all year round. Lufthansaflies non-stop from Munich and Frankfurt to the Danish capital several times a day. You can find more and sometimes cheaper flights via online travel agencies such as Flugladen.de, Bravofly,ebookers.de,Expedia,lastminute.deorskyscanner.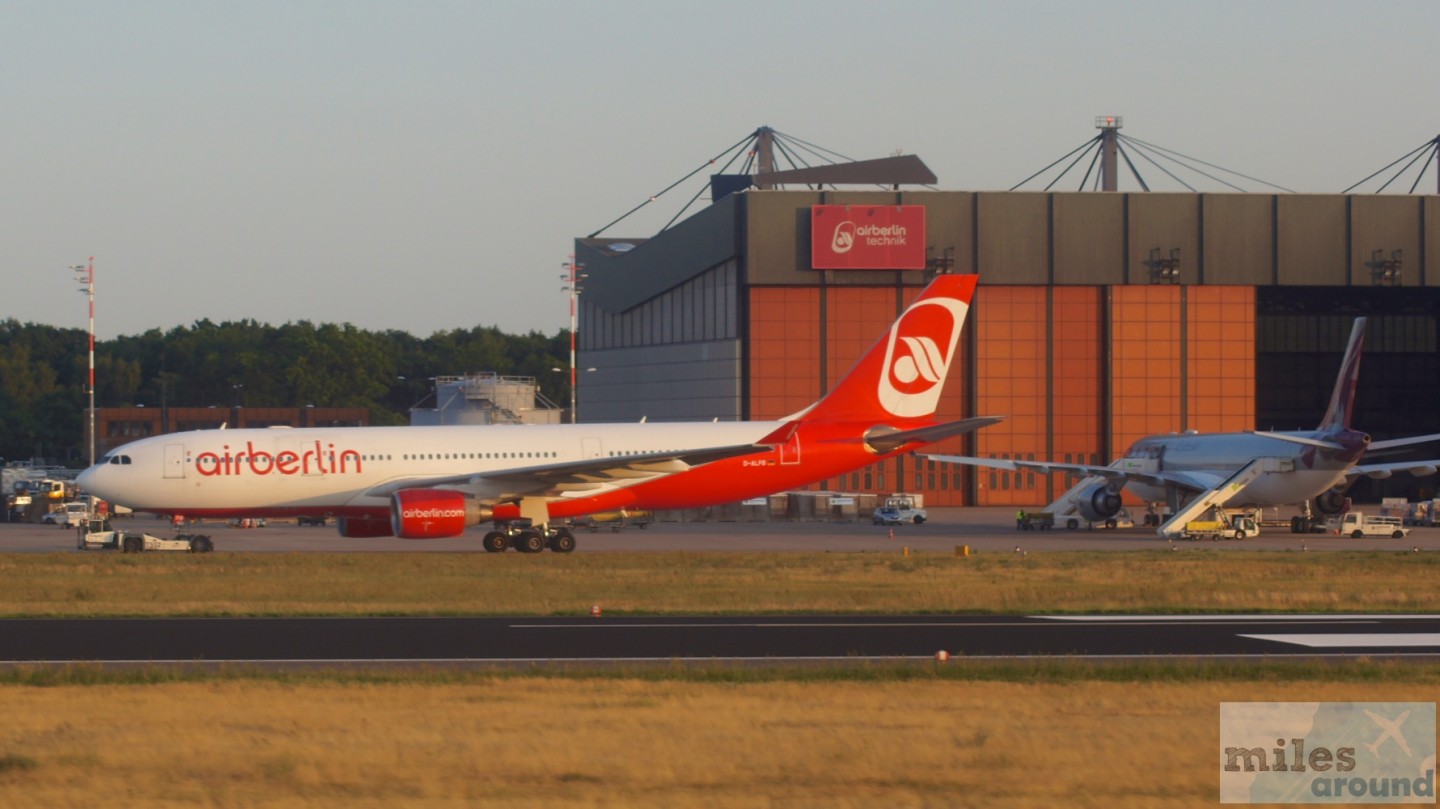 Our rating of the flight with SAS Scandinavian Airlines in economy class from Copenhagen to Berlin
Seat

Entertainment

Cleanliness

Service

Beverages

Essen

Price-performance
Summary
SAS Scandinavian Airlines offers good value for money on the route from Copenhagen to Berlin. It is understandable that there is no real service for the short flight duration, but I do not find it positive. At least one round of drinks would be appropriate. Other airlines do it better.