As an HHonors Gold member, we had three hotels from the Hilton group to choose from for our stay in Kuala Lumpur. Due to the good price-performance ratio and the central location, we chose the DoubleTree by Hilton Kuala Lumpur. You can find out what our impression of the hotel was in this review.
Booking, arrival and check-in
I was able to check in a day in advance using the new Hilton app. The app is very practical as you can request room upgrades as well as choose the right room using a building plan when checking in.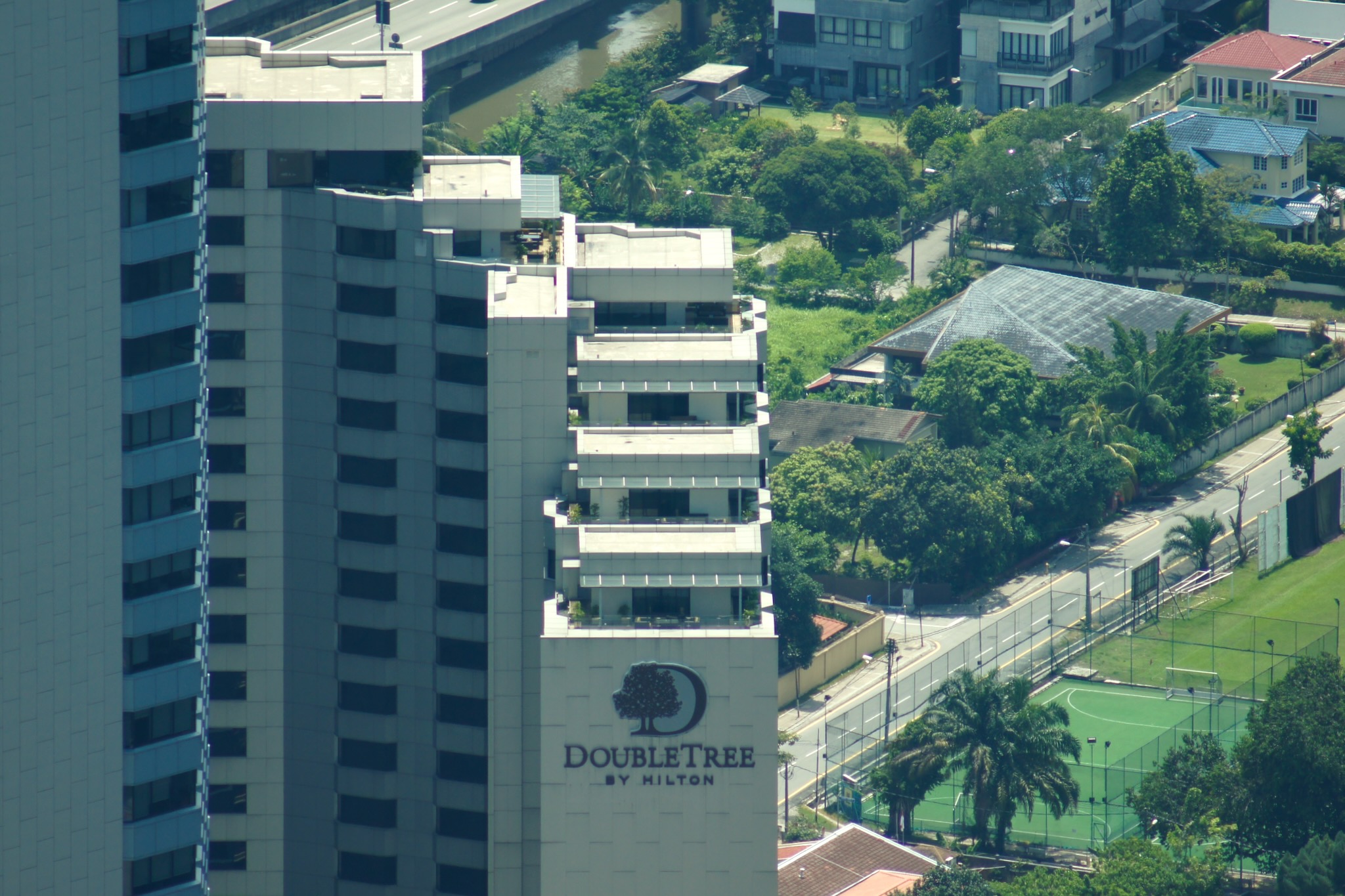 The hotel reception is located in the middle of a shopping center. At the so-called Fast Track for HHonors Gold members, we were served immediately and received a delicious warm cookie as a welcome. The staff was very friendly and helpful. Completely surprisingly, we received an upgrade to an executive suite on the 34th floor.
What are the rooms (Executive Suite) like at DoubleTree by Hilton Kuala Lumpur?
Our suite was on the 34th and top floor. It is open-plan and consists of two areas - a living room with a small kitchenette and desk and a sleeping area. These are separated by a wooden wall with an integrated television in the middle. If necessary, the rooms can be completely separated from each other by two sliding doors on the side.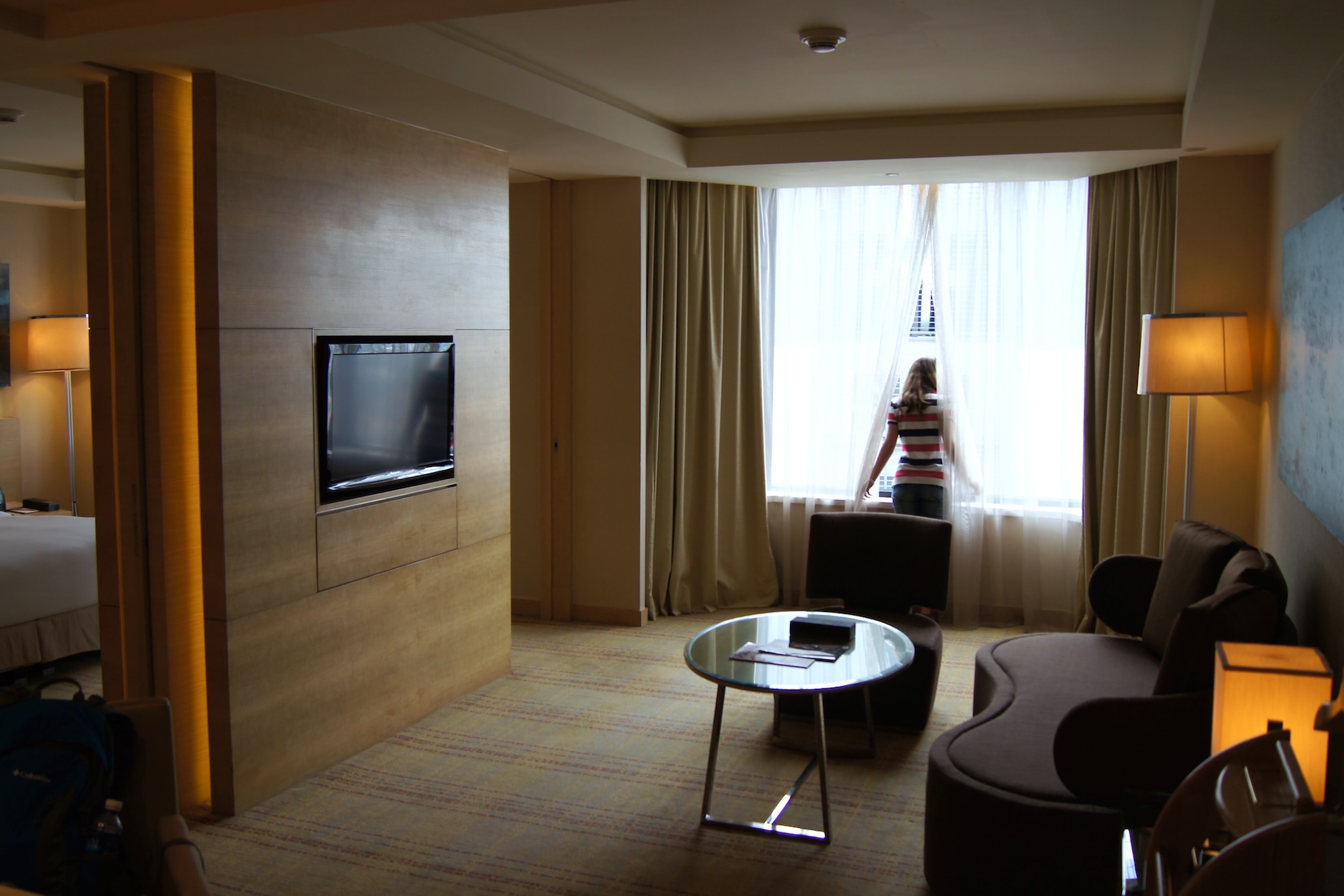 Since we were only given the upgrade when we checked in at the hotel, we didn't receive our welcome letter and the VIP treatment in our room until the evening. We were happy to receive a bowl of fruit and a small cake surprise.
How is breakfast at DoubleTree by Hilton Kuala Lumpur?
Breakfast at Makan Restaurant at DoubleTree by Hilton Kuala Lumpur is a culinary experience. With an impressive selection of delicious food and a warm, welcoming atmosphere. Breakfast at DoubleTree by Hilton Kuala Lumpur offers a wide selection of fresh fruit salads, cereals, freshly baked rolls and croissants, as well as a variety of hot options ranging from continental delights to Asian flavors.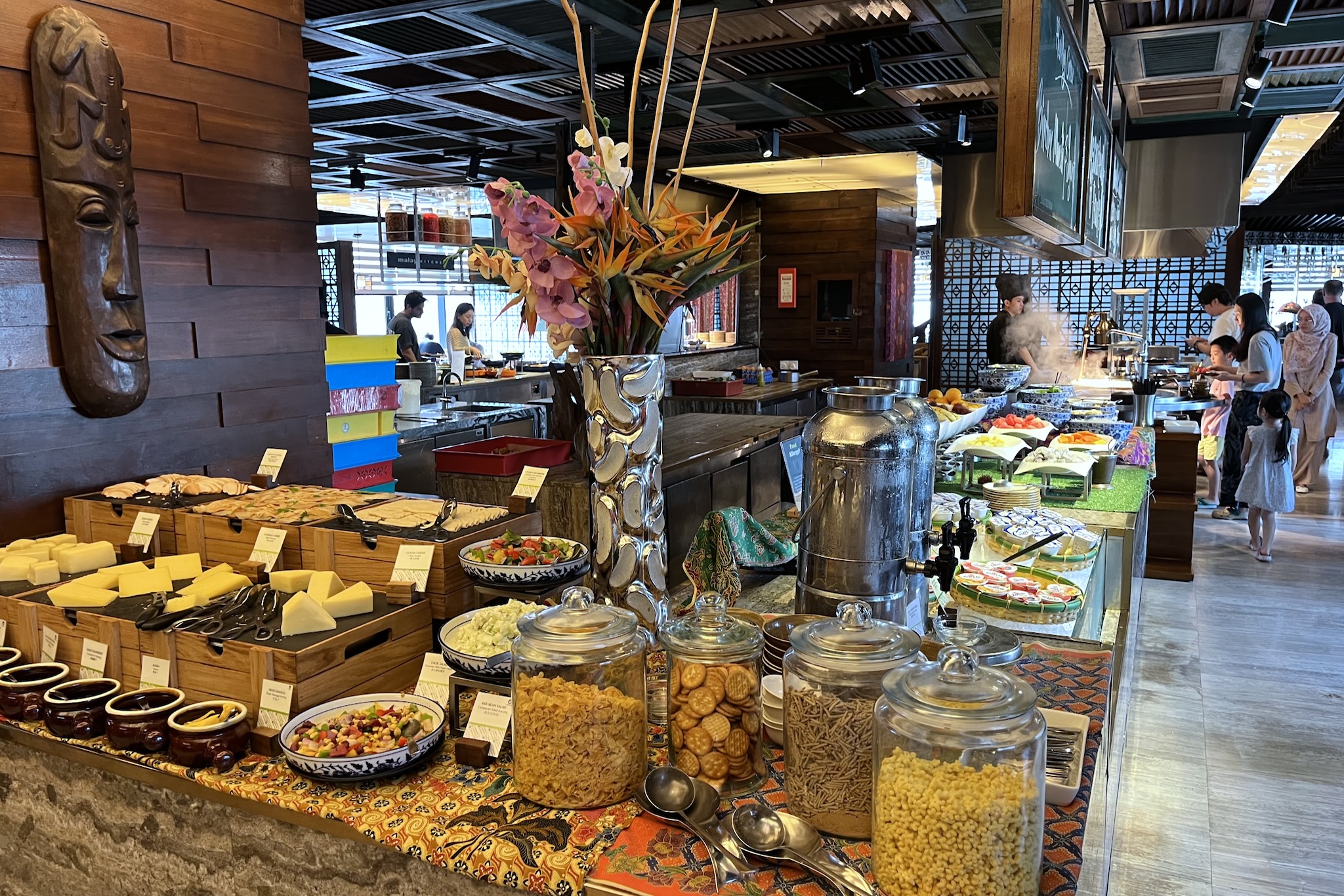 One of the special features of breakfast at Makan is the opportunity to try traditional Malaysian dishes. From Nasi Lemak to Roti Canai. The chefs prepare them fresh and ensure an authentic taste experience. The pleasant atmosphere of the Makan Restaurant, combined with the quality of the food and the excellent service, make breakfast at DoubleTree by Hilton Kuala Lumpur a wonderful experience for guests from all over the world. A perfect start to an exciting day in Kuala Lumpur.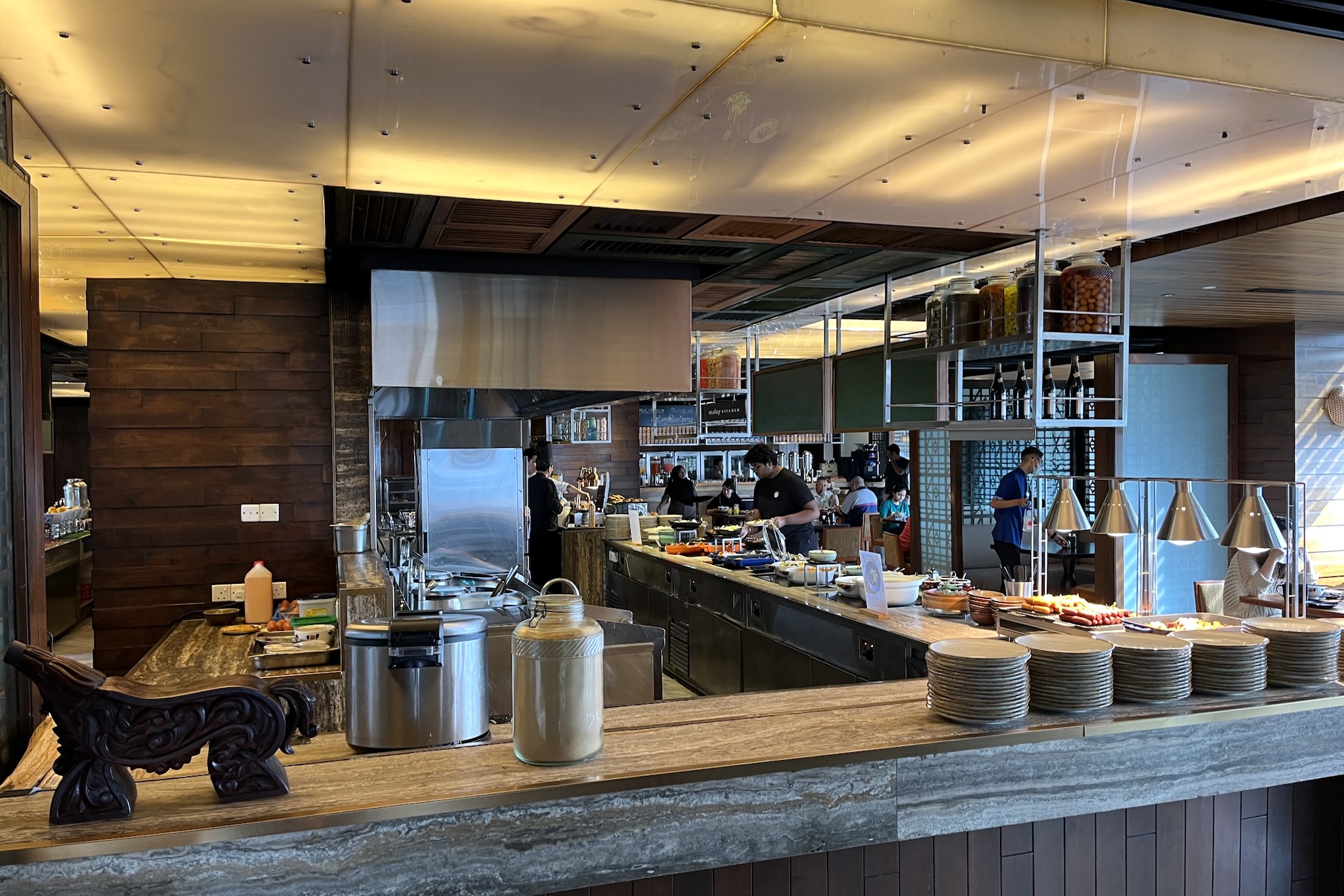 Wie ist die Executive Lounge im DoubleTree by Hilton Kuala Lumpur?
Since we were upgraded to an executive room as an HHonors Gold member, we also had access to the executive lounge. Like our suite, this was on the 34th floor. It was very spacious and well-equipped. In addition to a large lounge area with comfortable armchairs, there was also a dining area.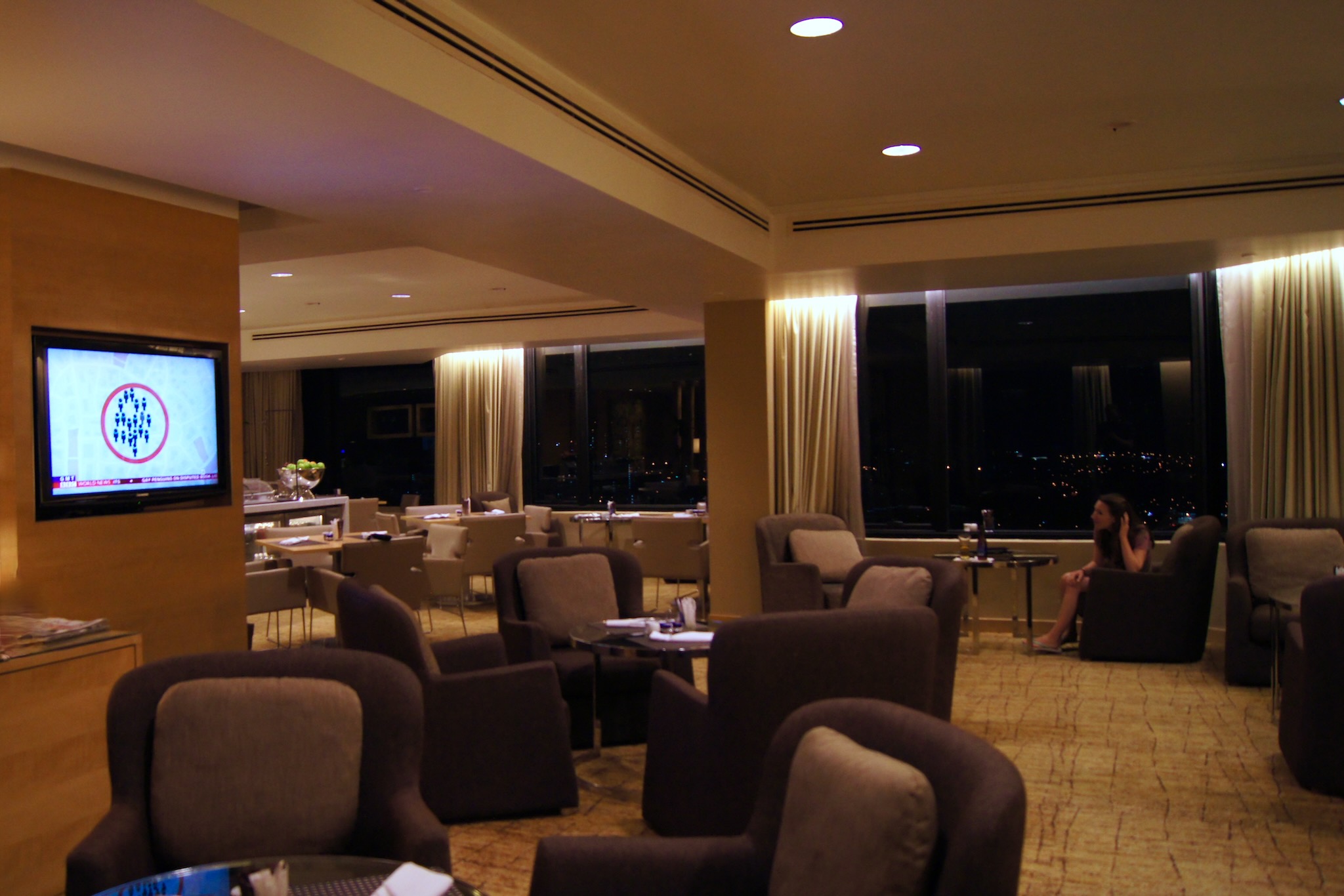 The offer in the lounge was very good. Breakfast was served until 11 a.m., after which there were soft drinks and coffee as well as small snacks. Happy hour and dinner began at 5:30 p.m. Cocktails, wine and beer as well as various hot dishes were offered from the buffet for two hours. Another highlight of the Executive Lounge was the small terrace. From here you had a unique view of the Petronas Towers.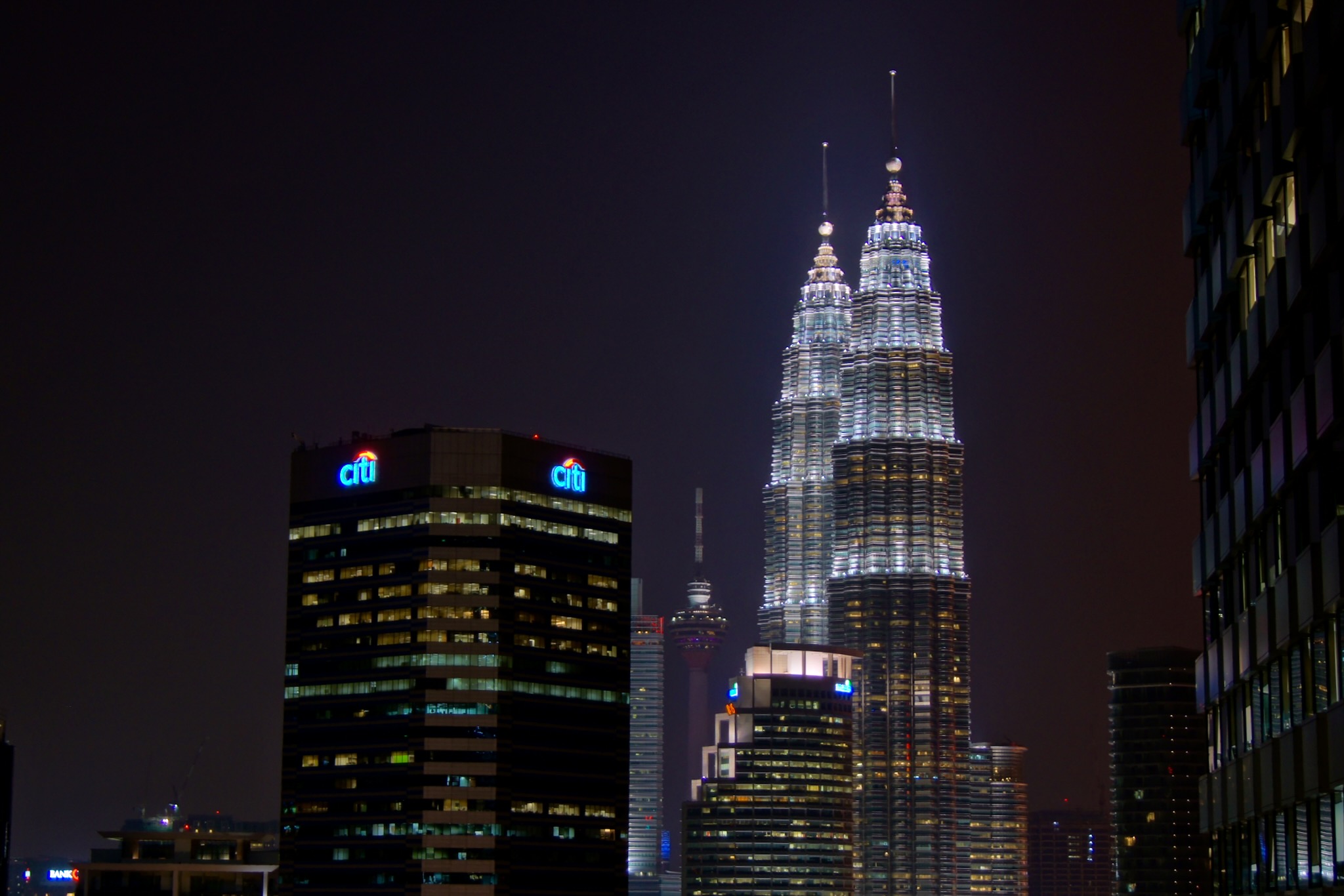 Did you like the post? Then share it on the social networks! This way you support our work a lot. We are also happy about your opinion in the comments.
Bewertung des DoubleTree by Hilton Kuala Lumpur
Lage

Zimmer

Cleanliness

Service

Essen

Price-performance