Airbus and Emirates presented the A380 at the ILA 2016. We dared to take a look inside the world's largest passenger aircraft and got an idea of ​​how comfortable it can be to travel in all classes.
In July 2008, Emirates took delivery of its first Airbus A380. Today, June 2nd, 2016, I am standing in front of the 79th Airbus superjumbo built for Emirates. Emirates will take on almost the same number again in the coming years. There are currently 41 destinations in the flight schedule that are regularly served with A380s. In Germany, these are Frankfurt (two out of three daily flights), Düsseldorf (twice daily) and Munich (three times daily).
It is mainly flown in a three-class configuration, but there are currently four A380s in a two-class configuration. 615 passengers, 58 in business class and 557 in economy class. Among other things, Copenhagen is served with it.
The Concourse A at Dubai International Airport, opened in 2013, is probably unique, an exclusive Airbus A380 terminal with 24 gate positions. First and Business Class guests can board directly from the lounge. Now let's take a look at the plane
Emirates Economy Class
Economy Class offers seat pitches of up to 83.8 cm and 15.2 cm tilt plus an additional 2.5 cm due to the seat construction. The seat pads are 45.7 cm wide. The seats are equipped with an adjustable headrest, a magazine pocket, coat hooks, a foldable table and a movable, always level cup holder.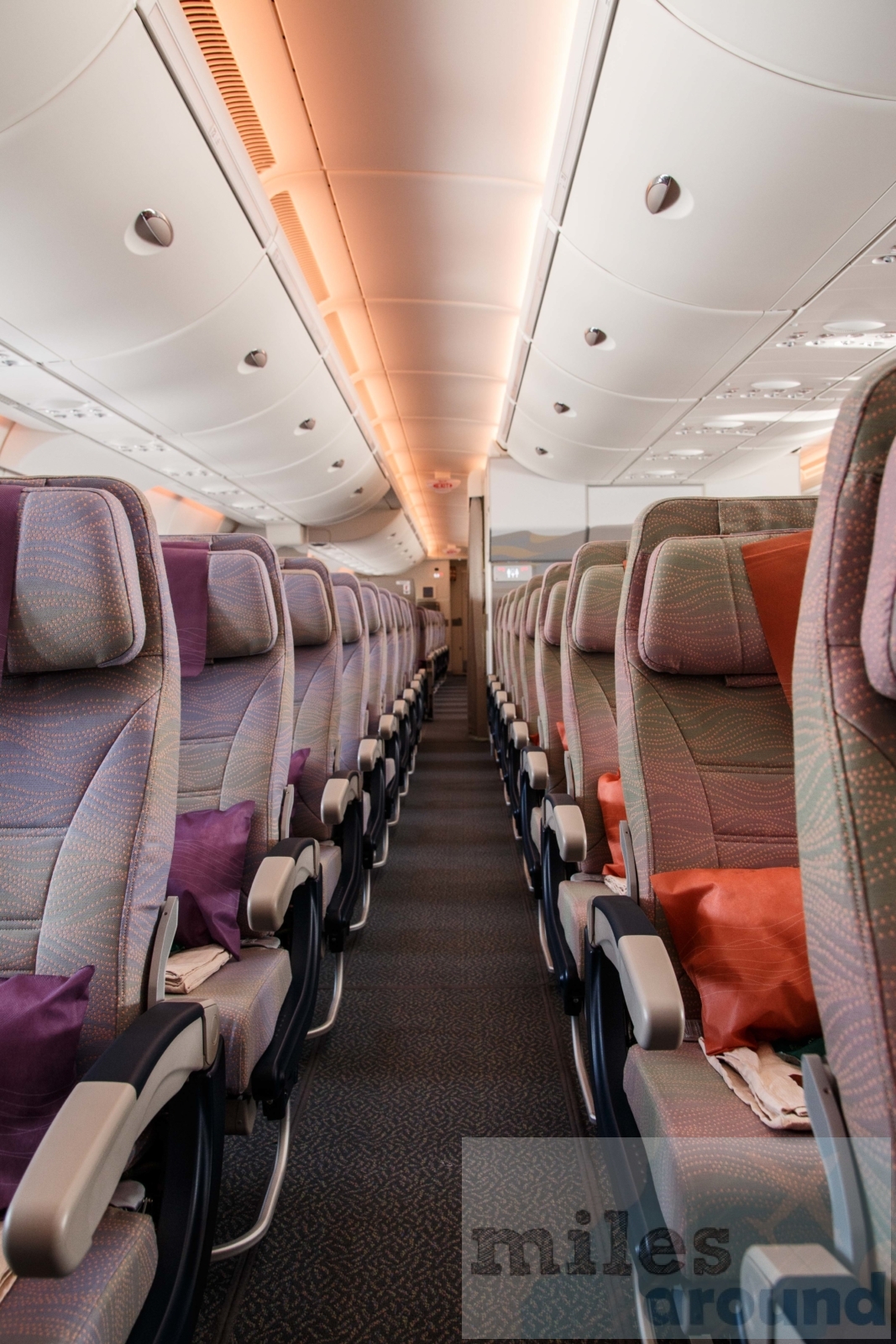 Each seat is equipped with an LCD screen, as well as a headphone jack, USB port and laptop socket. The seating configuration is 3-4-3 on the main deck and 2-4-2 on the upper deck (two-class configuration only). Emirates also offers an extensive entertainment program for the little ones. There is even a separate amenity kit for small children.
The entertainment system ice
The Emirates A380 is equipped with the ice Digital Widescreen entertainment system in all classes. The personal in-seat screens are among the largest in the world in their respective classes, based on over 2,500 channels of on-demand audio and video entertainment. The current course of the route as well as external camera images from the underside of the aircraft can be displayed on the large screens. Free WiFi is also included on all jets in the A380 fleet. It is also possible to send and receive SMS and email. An individual satellite phone can also be used to make phone calls from seat to seat.
Emirates Business Class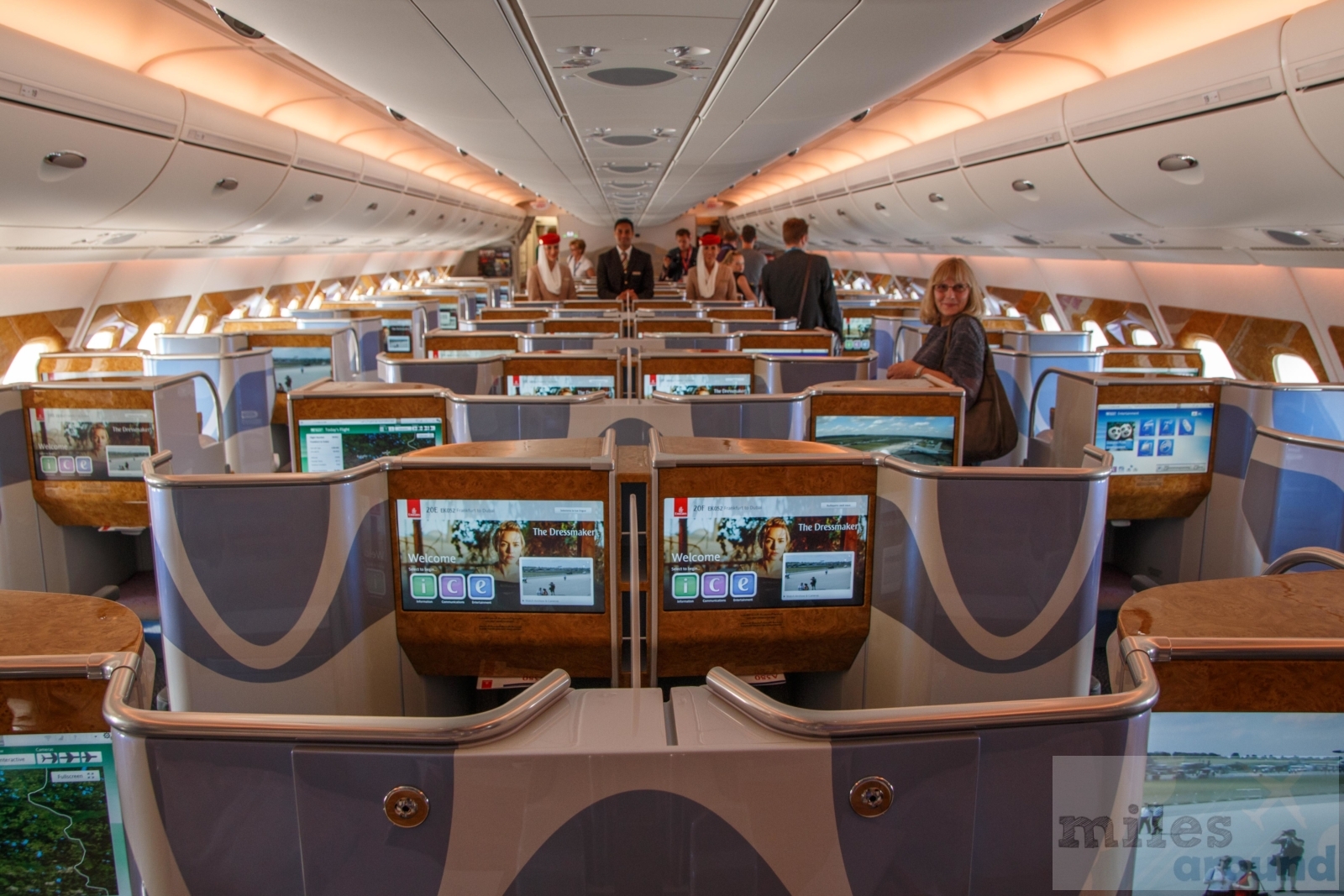 The seat pitch in Business Class is up to 121.9 cm. The seats can be converted accordingly into flat beds up to two meters long. The seat cushions are 47 cm wide. Integrated into the seat is a shell with a built-in minibar, movable partitions (for middle seats), a large personal table, electronically controlled footrest and a shelf for the laptop, as well as a magazine pocket. There is also a shoe rack, adjustable headrests and noise-cancelling headphones. The wireless touchscreen remote control controls the seat and the entertainment system. The seating arrangement is 1-2-1 and you can access the aisle from any seat.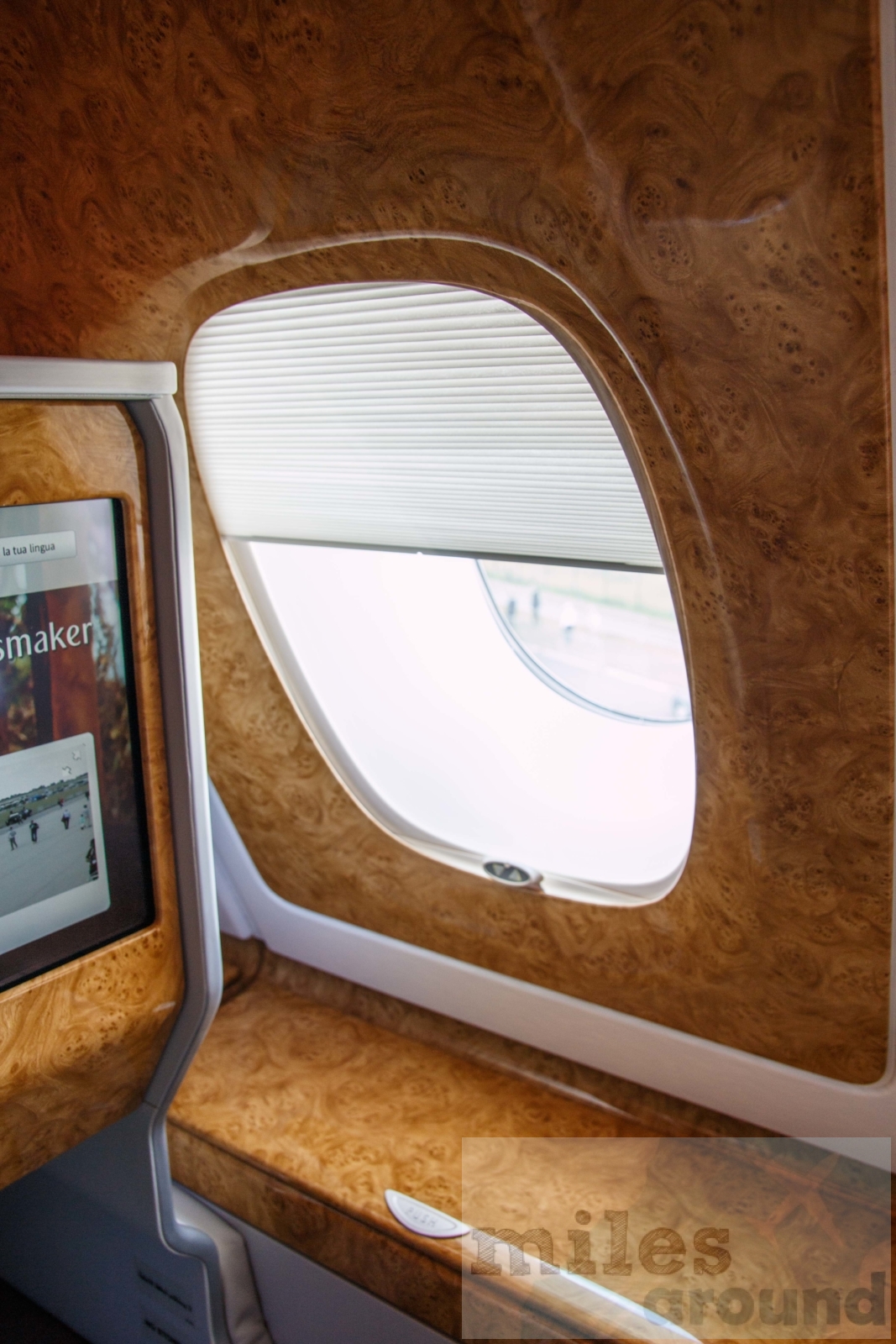 Emirates Bord Lounge
First and Business Class passengers relax at the rear of the upper deck in an exclusive onboard lounge and bar, which offers a variety of quality drinks as well as hot and cold snacks and canapés. The onboard lounge also has two sofas and a large LCD screen that transmits the aircraft's position and images from the outside cameras.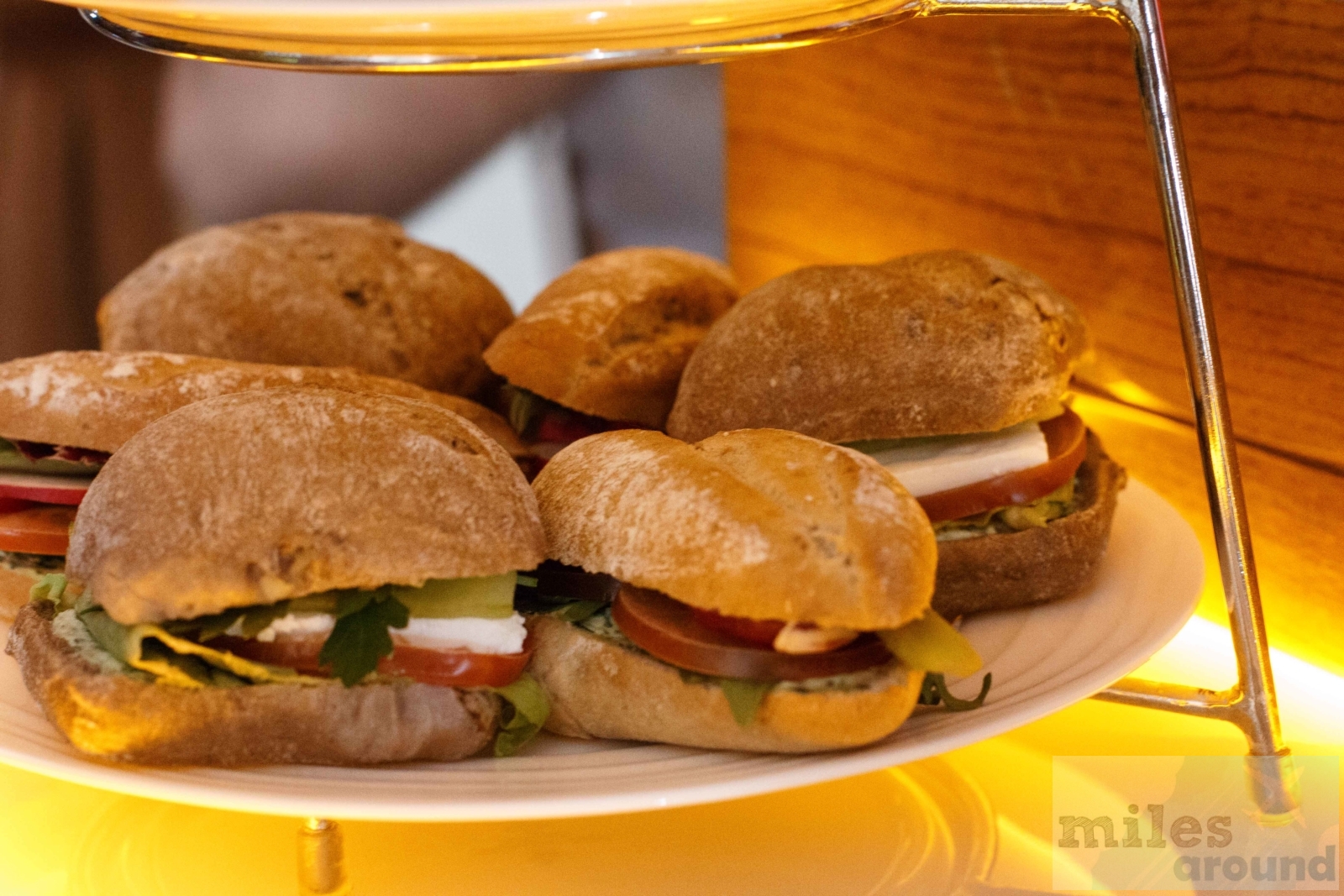 Emirates First Class Suite
The suites are equipped with electronic doors, a minibar, reading lamps and a work desk including a lighted cosmetic mirror. Other features include a fold-out table and a wardrobe. Each suite is 2.08 meters long with a seat that converts into a flat bed over 2 meters long. The seat cushions are around 55 cm wide.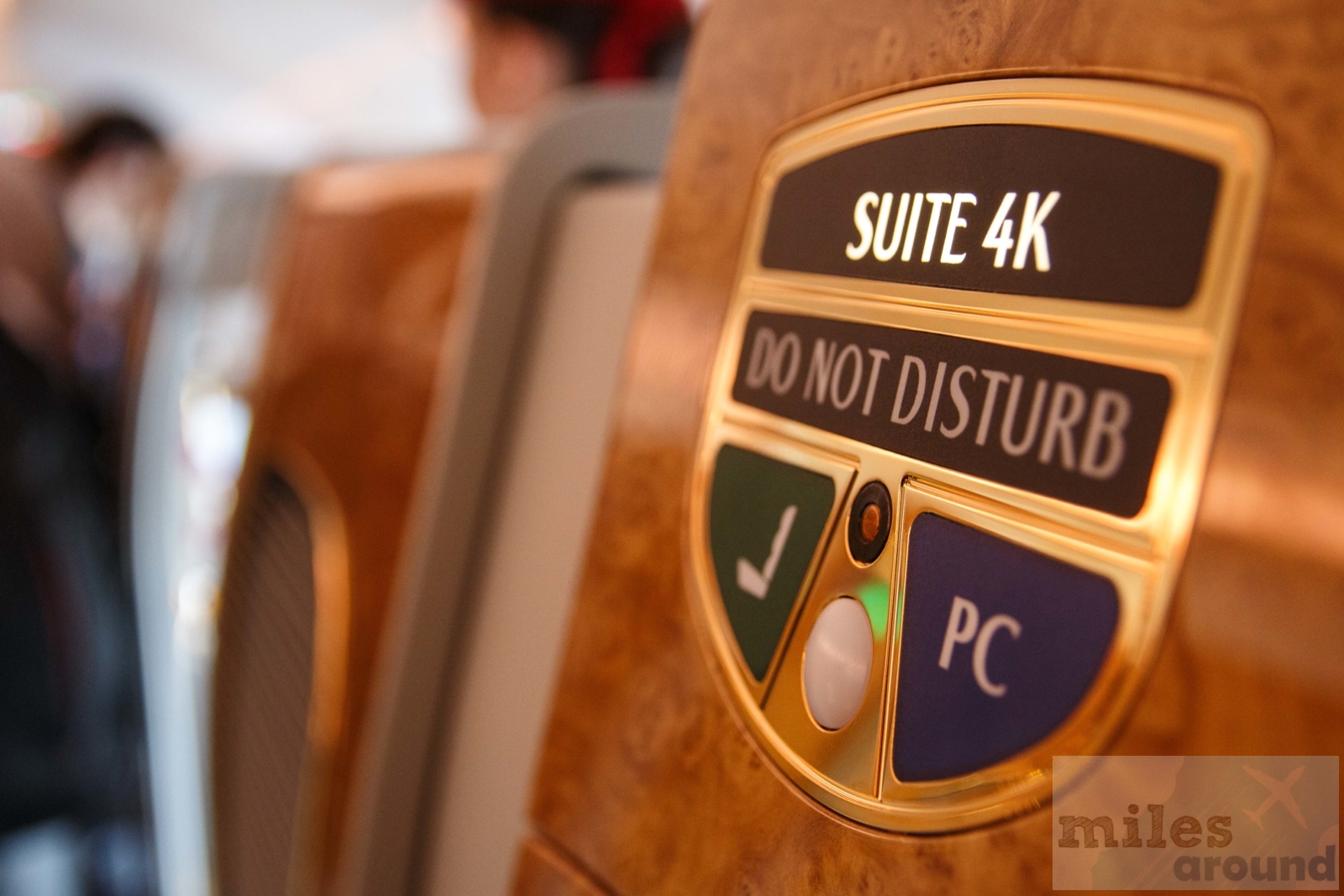 The seats are equipped with electronically operated backrests and armrests as well as footrests and neckrests. The footrest and seat shell can also be electronically adjusted so that any preset seating position ("Upright", "Dining", "Bed") or individual positions can be set between upright and flat. The seats also have a massage system, with adjustable speed and intensity, and an air-adjustable backrest.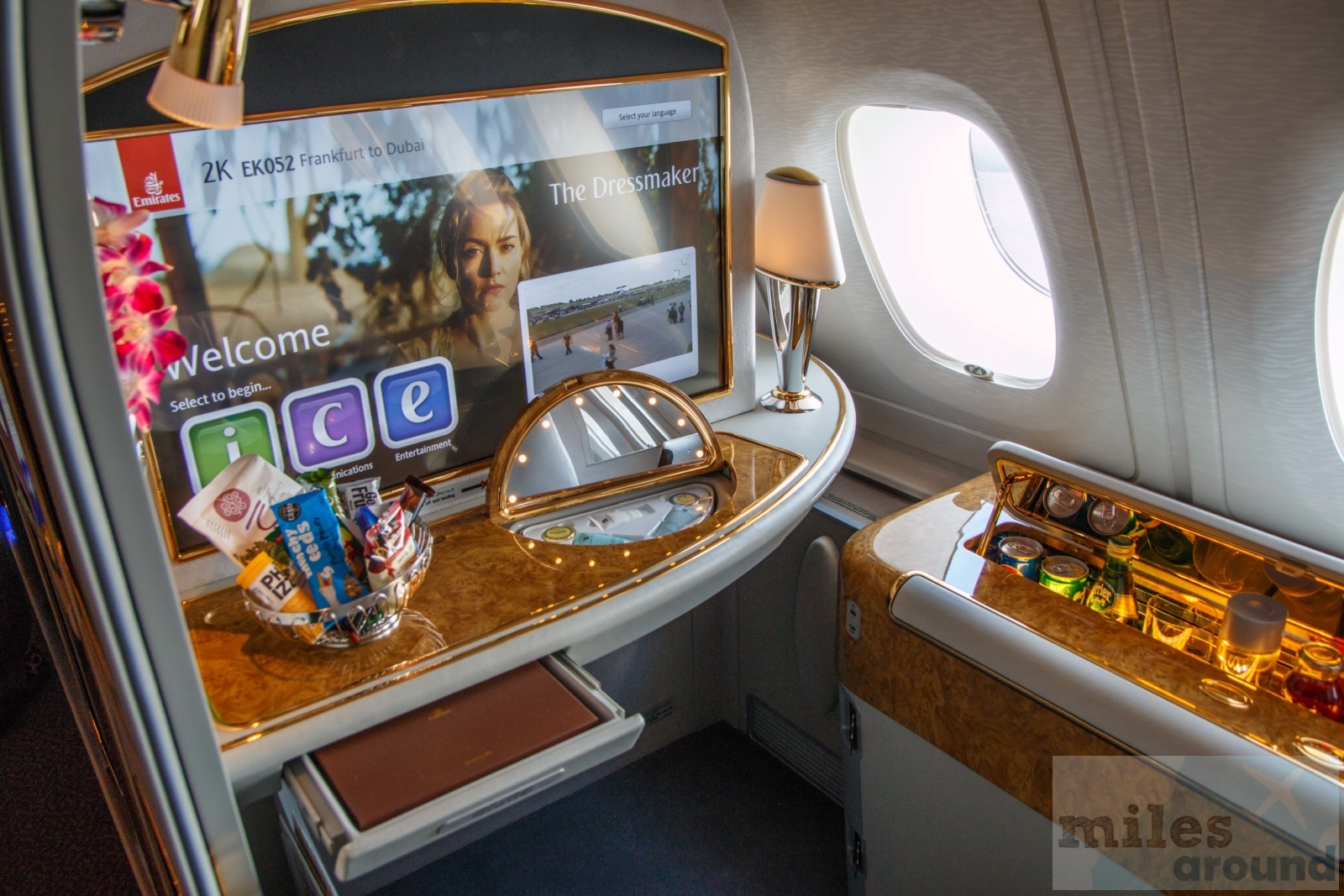 Chris had the pleasure of flying First Class from Bangkok to Hong Kong in 2011 on the A380. You can read how he liked it here.
Emirates A380 Spa Shower
On board there are two spa showers in the front part, consisting of a shower cabin with integrated water temperature and time control as well as a cosmetic shelf. A large sink with full-length mirror, hair dryer and toilet are also part of the equipment, as is a changing area.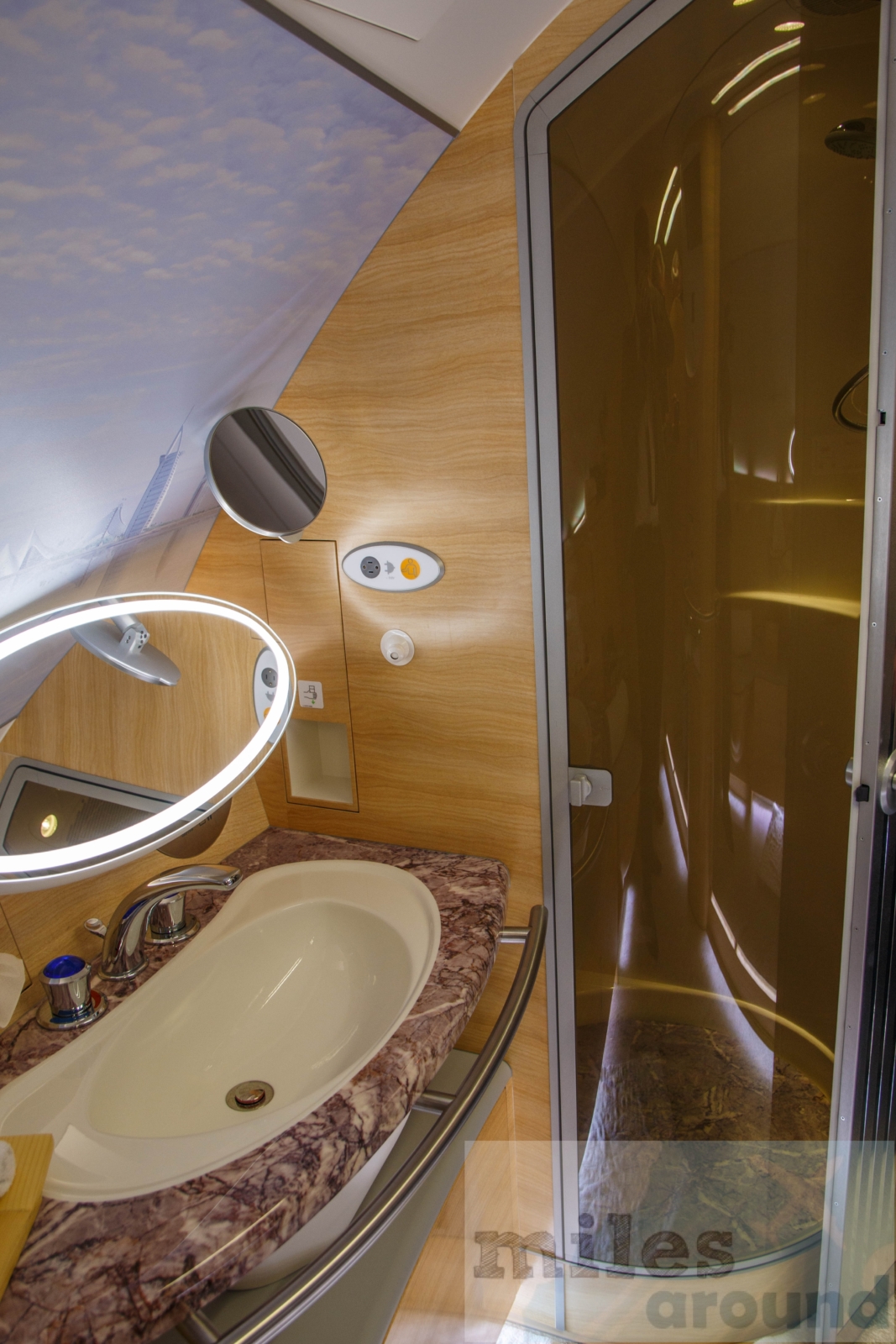 All in all, high-quality cosmetic products from Voya make flying a unique experience. Underfloor heating and leather upholstery ensure a relaxed ambience.