The DoubleTree by Hilton Hotel Venice - North is only about 30 minutes from the lagoon city of Venice and is therefore a very good starting point for a sightseeing tour. You can find out what you can expect as a hotel or Hilton status guest in the following hotel rating.
Booking and check-in
We were looking for a destination for our New Years Eve vacation. After not booking a flight due to possible Corona restrictions, we decided to drive to Venice. As a stopover for this long drive, we chose the DoubleTree by Hilton Hotel Venice – North just before Venice. We booked a standard room for around EUR 100 and were upgraded to a one bedroom suite the day before arrival.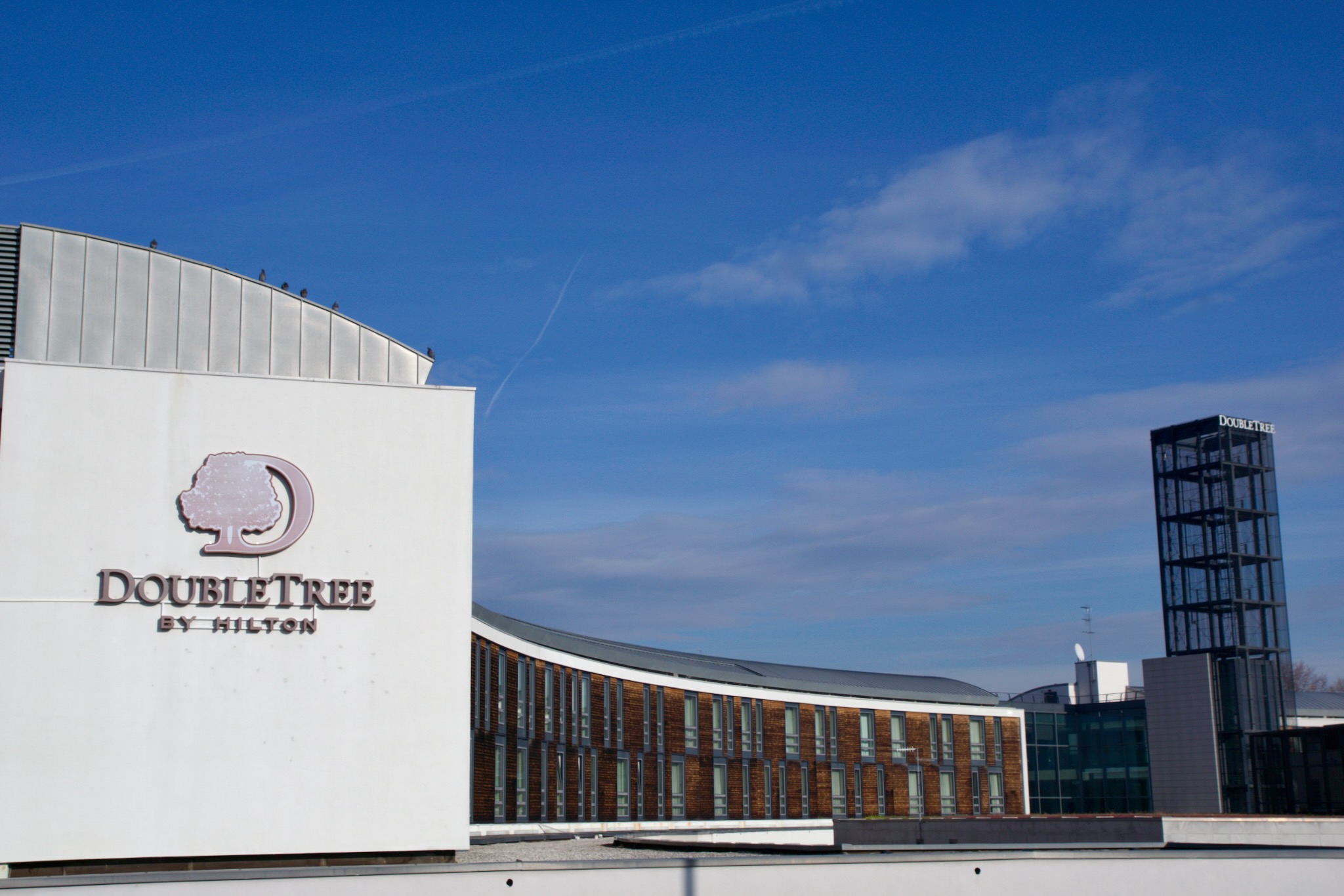 Check-in was quick and uncomplicated in the very beautifully designed and modern lobby. In addition to the delicious warm chocolate chip cookies that are always available at DoubleTree hotels, there was a bottle of water per person as an additional status benefit.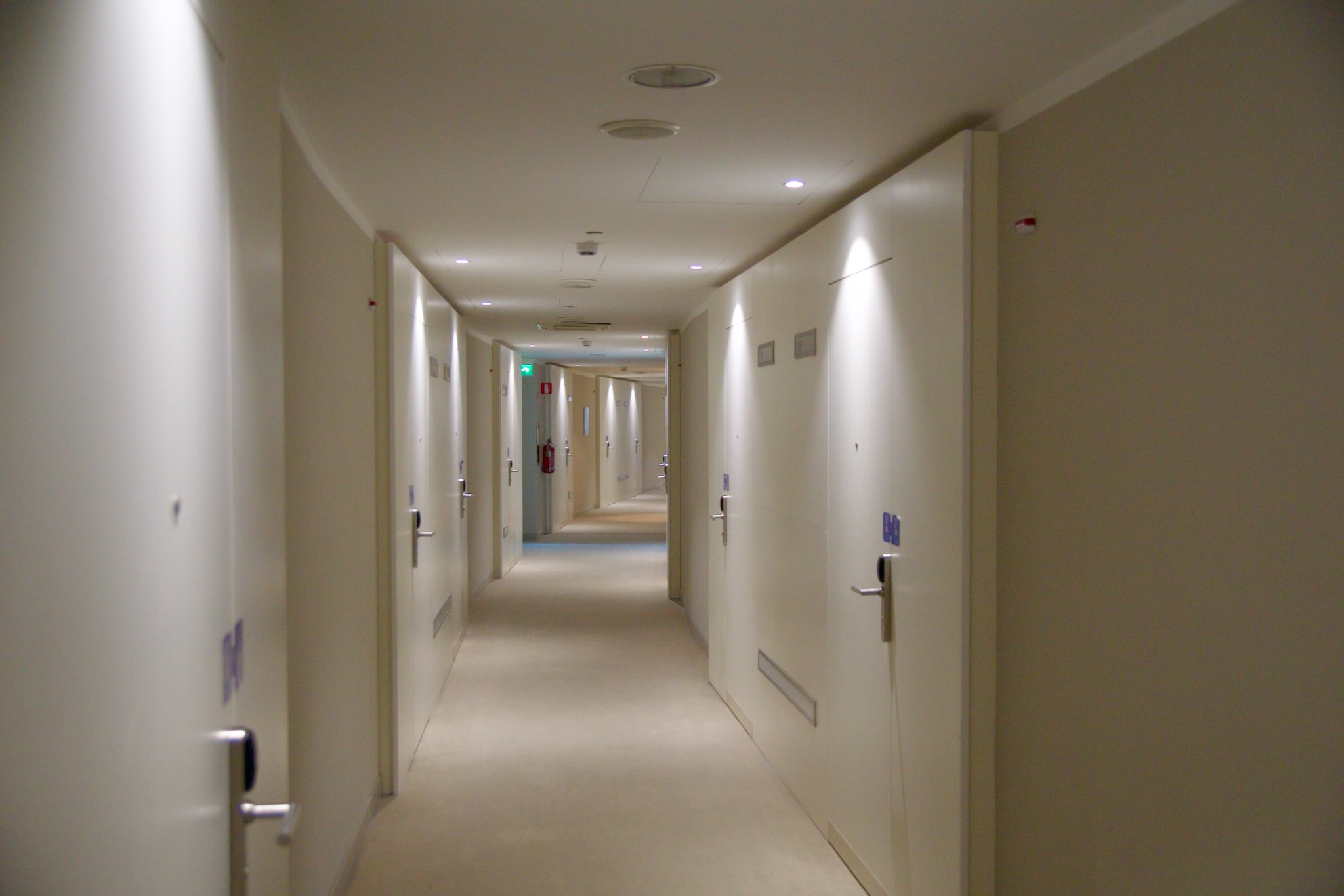 Wie sind die Zimmer (One-Bedroom Suite) im DoubleTree by Hilton Hotel Venice – North?
The one-bedroom suite at the DoubleTree by Hilton Hotel Venice was very large and contemporary in style. In the entrance area there was a large mirror and a guest toilet. The living area consisted of a sofa that was converted into a sofa bed for us, a coffee station and a table with two armchairs. This was followed by the bedroom, which could be separated from the living room by two sliding doors. The king bed was very comfortable and the TV was a good size. A walk-in closet with plenty of storage space was attached to the bedroom. From here we also got into the large bathroom with shower and bath. There was plenty of storage space and enough hanging space for towels. The floor-to-ceiling windows in the bedroom and living area gave us a great view of the hotel's quiet courtyard.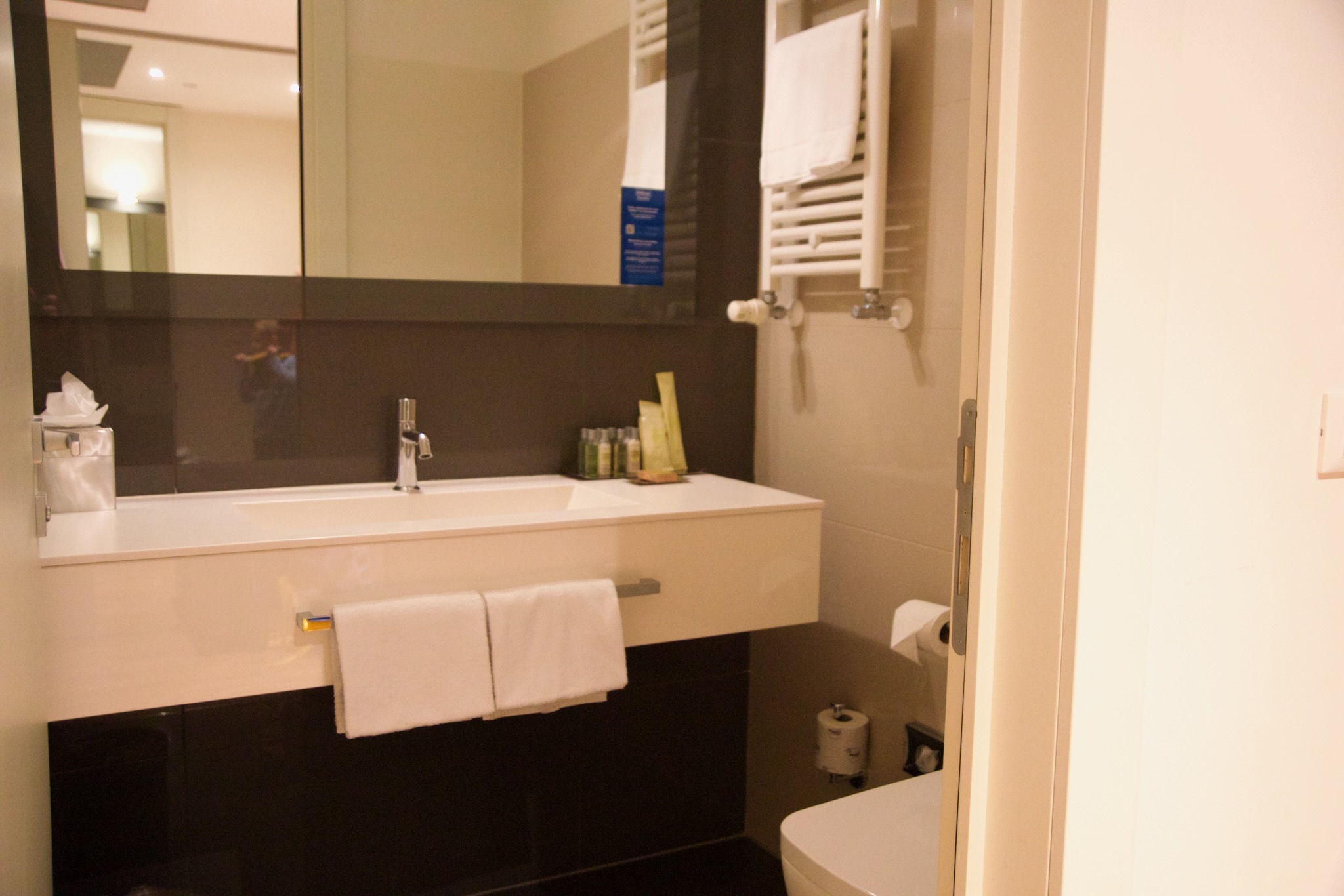 We noticed negatively that the furniture was partially stained and broken in some places. In the bathroom, not so much attention was paid to the details during construction. Many small areas were not properly processed and therefore look unsightly. But that is due to the trained architect's eye and something like this is noticed more quickly.
What is the breakfast like at DoubleTree by Hilton Hotel Venice – North?
Breakfast is served in the restaurant on the ground floor of the hotel. During our stay, the DoubleTree by Hilton Hotel Venice - North was only sparsely occupied. For this reason there was only a small breakfast buffet. However, the selection and quality were very good. Bread, sweet pastries and coffee were served at the table by the service staff. We could also order fresh egg dishes.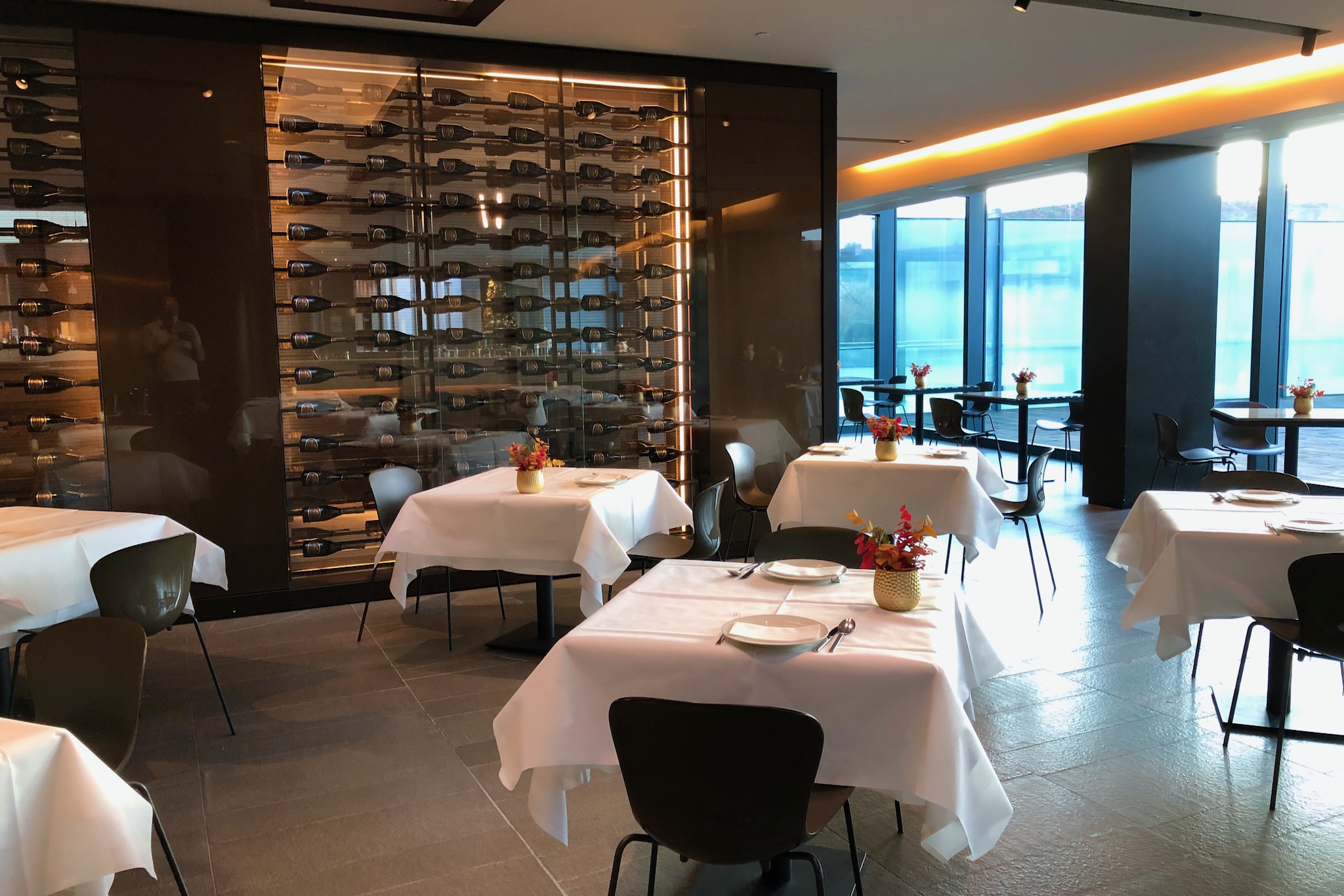 Did you like the post? Then share it on the social networks! This way you support our work a lot. We are also happy about your opinion in the comments.
Bewertung des DoubleTree by Hilton Hotel Venice - North
Lage

Zimmer

Cleanliness

Service

Essen

Price-performance
Summary
The DoubleTree by Hilton Hotel Venice – North is conveniently located outside of Venice at a motorway junction. The design and furnishings are nice and modern. Adequate breakfast was served despite low occupancy during our stay. Even as a status guest, we felt comfortable in the hotel. The hotel could pay a little more attention to the upkeep of the facility.