At the ITB tourism fair, which ended last Sunday, Emirates presented its new business class. I was there and took a closer look at them.
From November 2016, Emirates will be installing the new Business Class in all new Boeing 777-300ERs. Unfortunately, the cabin configuration remains unchanged at 2-3-2, below the industry average. Not every passenger has direct access to the aisle. What can be a great advantage for families traveling, sitting next to each other in Business Class, is actually a disaster for a businessman traveling alone. With a high side wall in the head area, Emirates at least creates enough privacy.
The materials used appear high-quality and noble. The light wood paneling typical of Emirates has been reduced and otherwise light tones have been used. The seat and fixed ottoman are upholstered in elegant gray leather. There is a recessed pocket in the front seat in which the menu, the onboard magazine and other magazines can be stowed. The monitor, which has grown to 23 inches (approx. 58 cm), is placed above it.
Once you've taken a seat in the quilted leather seat, you don't want to get up. The upholstery is really very comfortable and therefore absolutely suitable for long distances. The seat can also be adjusted completely flat and parallel to the floor. The permanently installed ottoman is a footrest or seat extension for sleeping mode.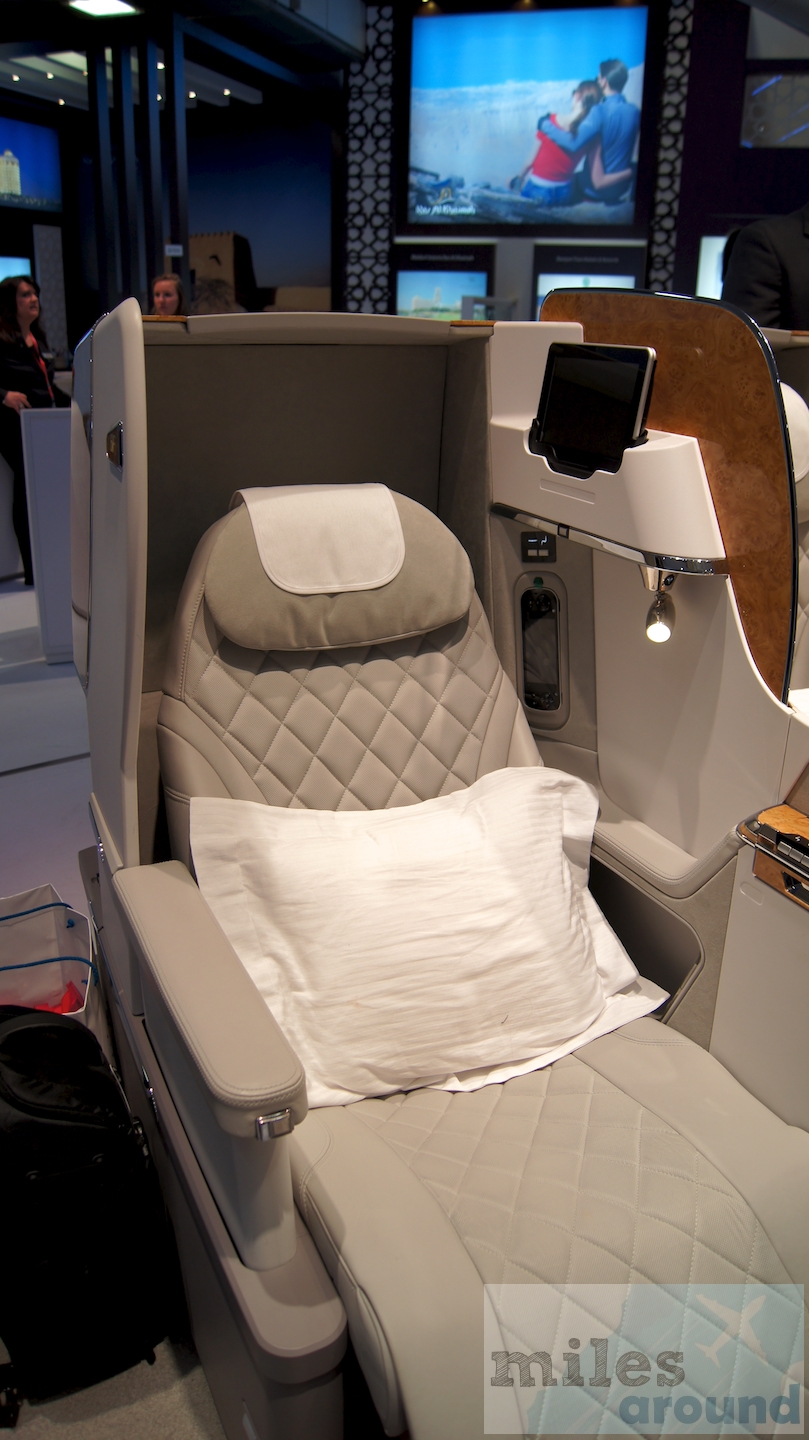 The personal minibar is installed on the side facing the middle seat at about knee height. There is another storage option underneath. A large one-piece table can be folded out of the center console. This looks very solid and stable. The only downside is that it cannot be moved. There is also a small pull-out table above the minibar for drinks.
There is a lamp above the shoulder so that it is easy to read or work even in a dark cabin. Another feature of the seat is a tablet and a hand controller. This can be used to control the entertainment system and the seat. The tablet can be moved freely outside the charging station. The hand controller is positioned somewhat unfavorably at shoulder height.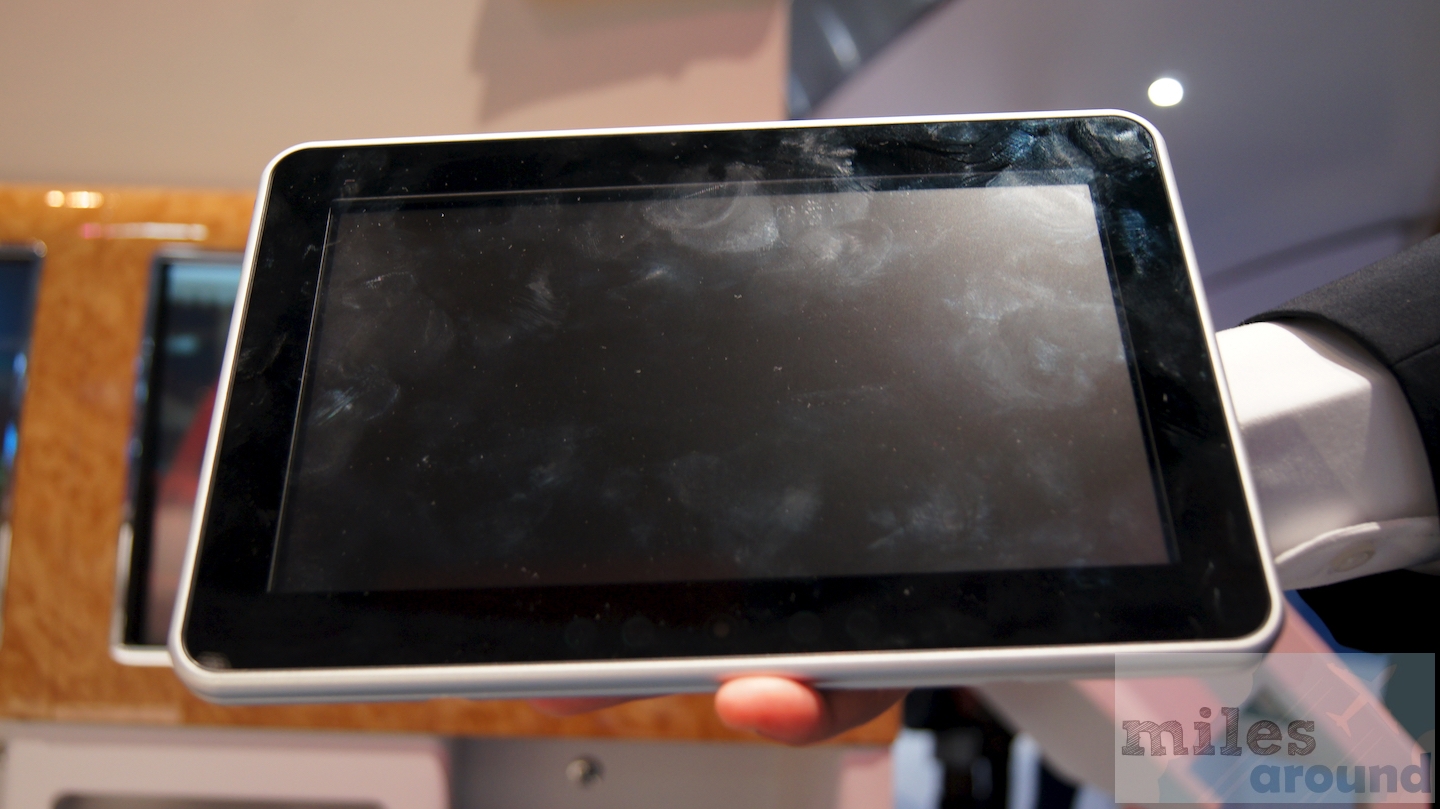 More information about Emirates
Did you enjoy the post? Then share it on social networks. With this you support our work. Do you like the new Emirates Business Class? Then I look forward to your opinion in the comments.
Seat

Entertainment

Cabinet / Environment
Summary
Emirates' new Business Class seat is not a grandiose innovation. However, the materials used look very high quality and noble. The comfortable seat is upholstered in gray quilted leather and reclines completely flat for sleeping. There are deductions for the cabin layout of 2-3-2.