Nach wiedermal einem super Frühstück in unserem Hotel verbrachten wir den Vormittag am Strand. Wir fuhren nur 15 Minuten zum Al Mamzar Beach Dubai. Dieser kostet pro Person 5 Dirham (ca. 1 EUR) Eintritt. Es ist ein sehr gepflegter Strand mit Verleih von Schirmen etc. Wenn man früh genug da ist, kann man sogar noch eine der fest gebauten Sitzgruppen mit Schirm ergattern. Wir gingen gleich ins angenehm kühle saubere Wasser… tolle Erfrischung!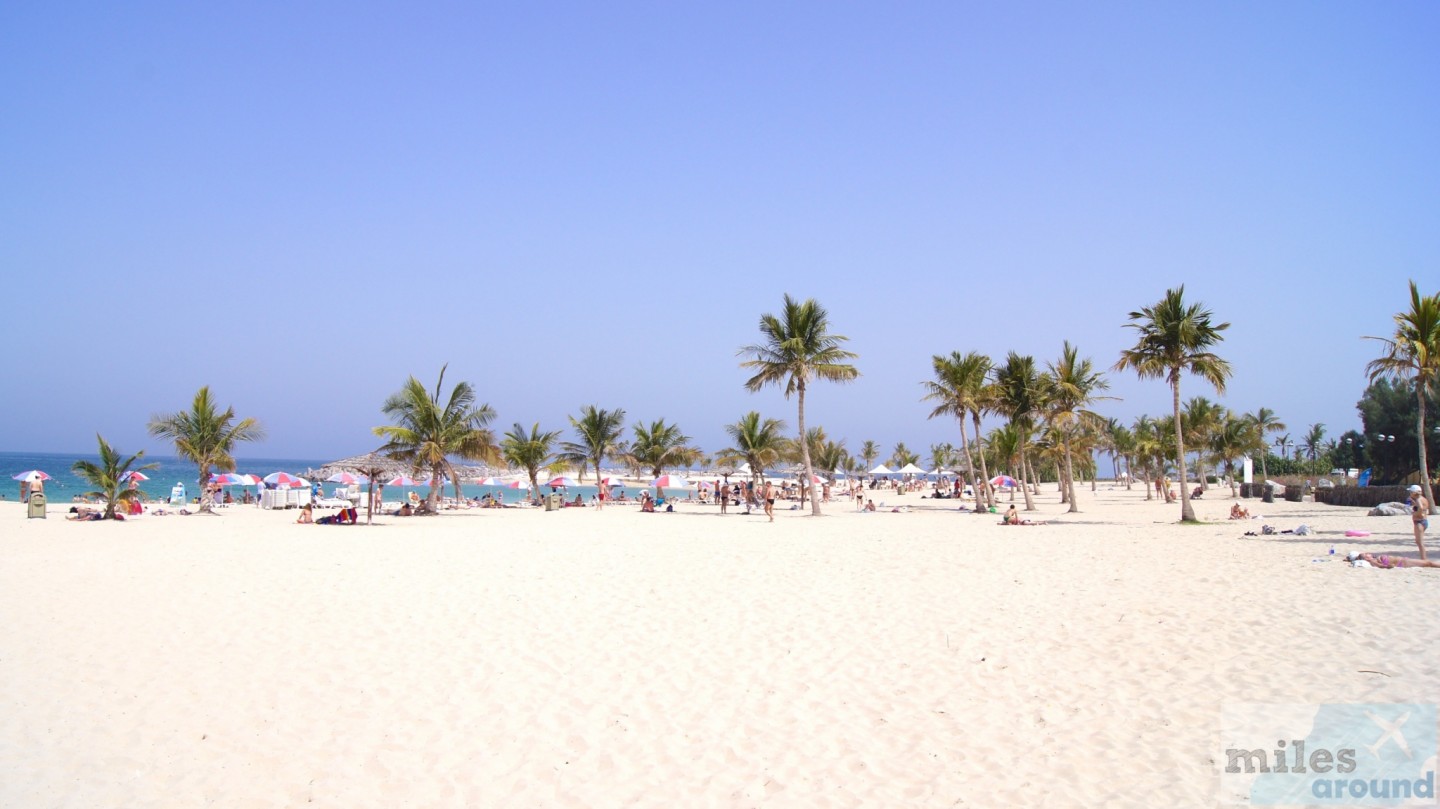 Planespotting am DXB
Nach zwei Mal baden und ungefähr zwei Stunden, war es uns dann doch genug Sonne und wir fuhren zurück ins Hotel. Nach einer kurzen Siesta setzten wir uns wieder in unser "Rennmobil" und fuhren über Umwege, da wir noch cachen wollten, zur Dubai Outlet Mall. Dank eines Caches hielten wir an der Mildrif City Mall. Diese liegt direkt in der Einflugschneise von DXB. Geiler Planespotting Ort … wir verbrachten hier einige Minuten, um tolle Bilder zu machen.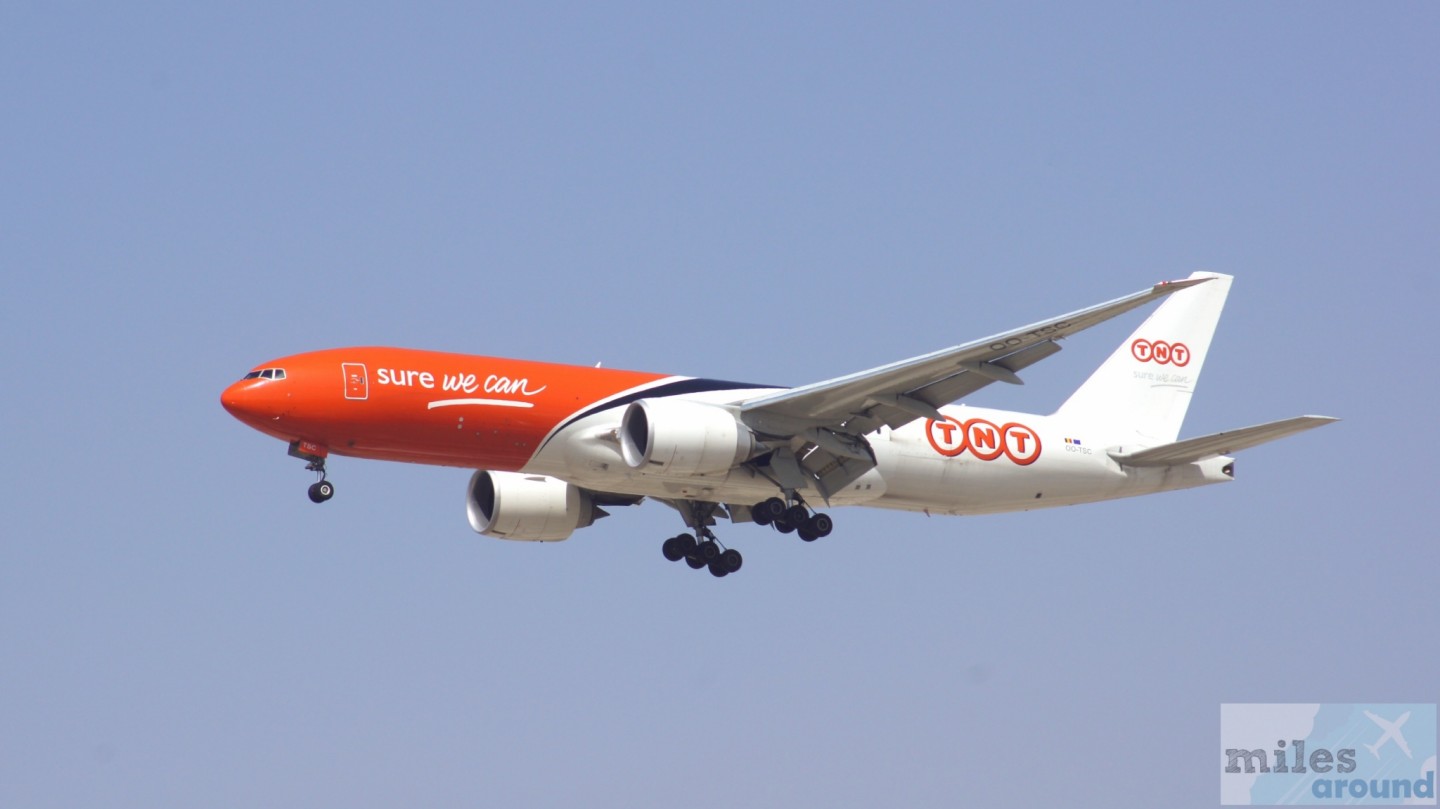 Dubai Outlet Mall
Weiter ging es raus in die Wüste. Dort wurde die Dubai Outlet Mall errichtet. Laut den Schildern soll hier mal ein größerer Vergnügungspark "Dubailand" entstehen. Das Eingangsschild zu den Universal Studios gab es schon … aber hinter dem großen Tor war nur Wüste. Wir hätten das gerne auf einem Foto festgehalten, aber das Tor wurde durch eine Polizeistreife bewacht. Die Mall hätten wir uns eigentlich sparen können. Die Geschäfte waren nicht wirklich toll und die Preise auch nicht, wie wir es in den Outlets sonst gewöhnt sind. Keine amerikanischen Verhältnisse. Enttäuscht machten wir uns wieder auf den Rückweg und hielten in der Festival Mall. Hier wurde vor einigen Jahren auch wieder ein riesiger Einkaufstempel mit künstlichem Fluss etc. aus dem Boden gestampft. Von der Terrasse genossen wir den Sonnenuntergang über Dubai … leider war es für den Burj Khalifa zu diesig. Aber trotzdem sehr romantisch!
Are you still looking for a suitable hotel in Dubai?

You can find a hotel that suits your budget through the various online travel agencies such as Agoda,Booking.com,ebookers.de,Expedia,Hotels.com,lastminute.de, opodo, otel.com or Venere.com.
Auf dem Weg nach Hause meldete sich bei unserem Chevrolet Spark die Tankanzeige … genau richtig vor einer Tankstelle. Also raus und an die Schlange angestellt. Das Gute ist, hier wird für einen getankt. Der Liter kostet aktuell 1,78 Dirham (ca. 0,33 Euro). Vollgetankt haben wir den Kleinen für 60 AED (11,84 EUR). Krass, man werden wir in Deutschland ausgenommen…..