Whether long waiting times or an early arrival at the airport - there are many reasons to have to pass the time at the airport. Even if Hamad International Airport in Doha already has many offers for this, the most convenient option is certainly one of the airport lounges. On our way to the island paradise of the Maldives we visited the Al Maha Lounge Doha. Find out in our lounge review whether a visit or the entrance fee is worthwhile.
Where is Al Maha Lounge Doha located?
The Al Maha Lounge Doha is located in Terminal 1 of Hamad International Airport next to the Duty-Free Plaza South at Gates A and B. Access to the lounge on the second floor is via an escalator to the left of the famous giant teddy bear. At peak times, mostly at night, access to the lounge is severely restricted. We stood in line for up to an hour just to even go up the escalator.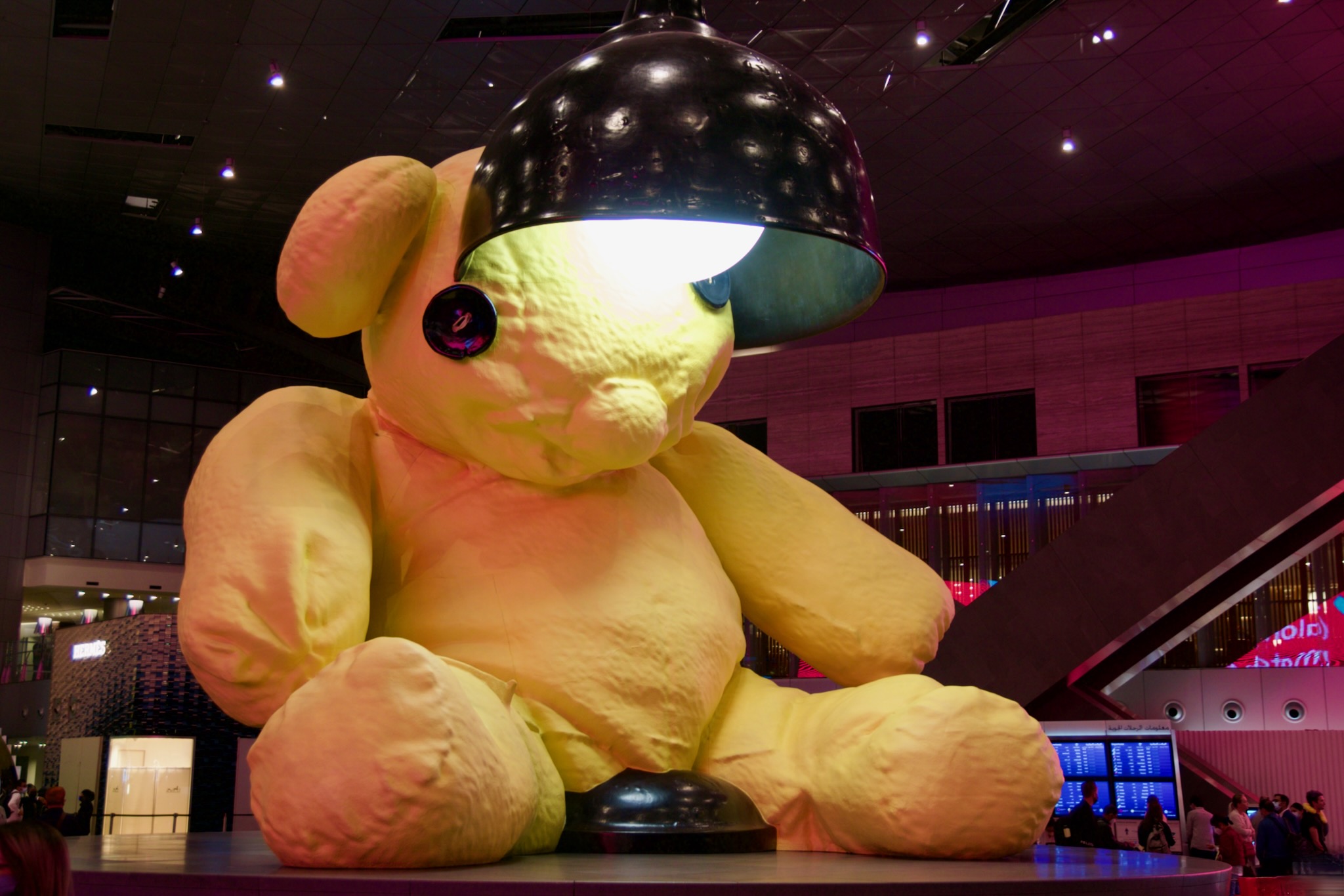 Who has access to Al Maha Lounge Doha?
The lounge is operated by Qatar Airways. Access is complimentary for Qatar Airways Business and First Class passengers and members of Qatar Airways Privilege Club Platinum status. In addition, passengers flying on another airline can access the lounge for a fee (US$55/person as of 2022) as long as they have a valid boarding ticket for the same day. Access is also possible with paid lounge programs such as the Priority Pass.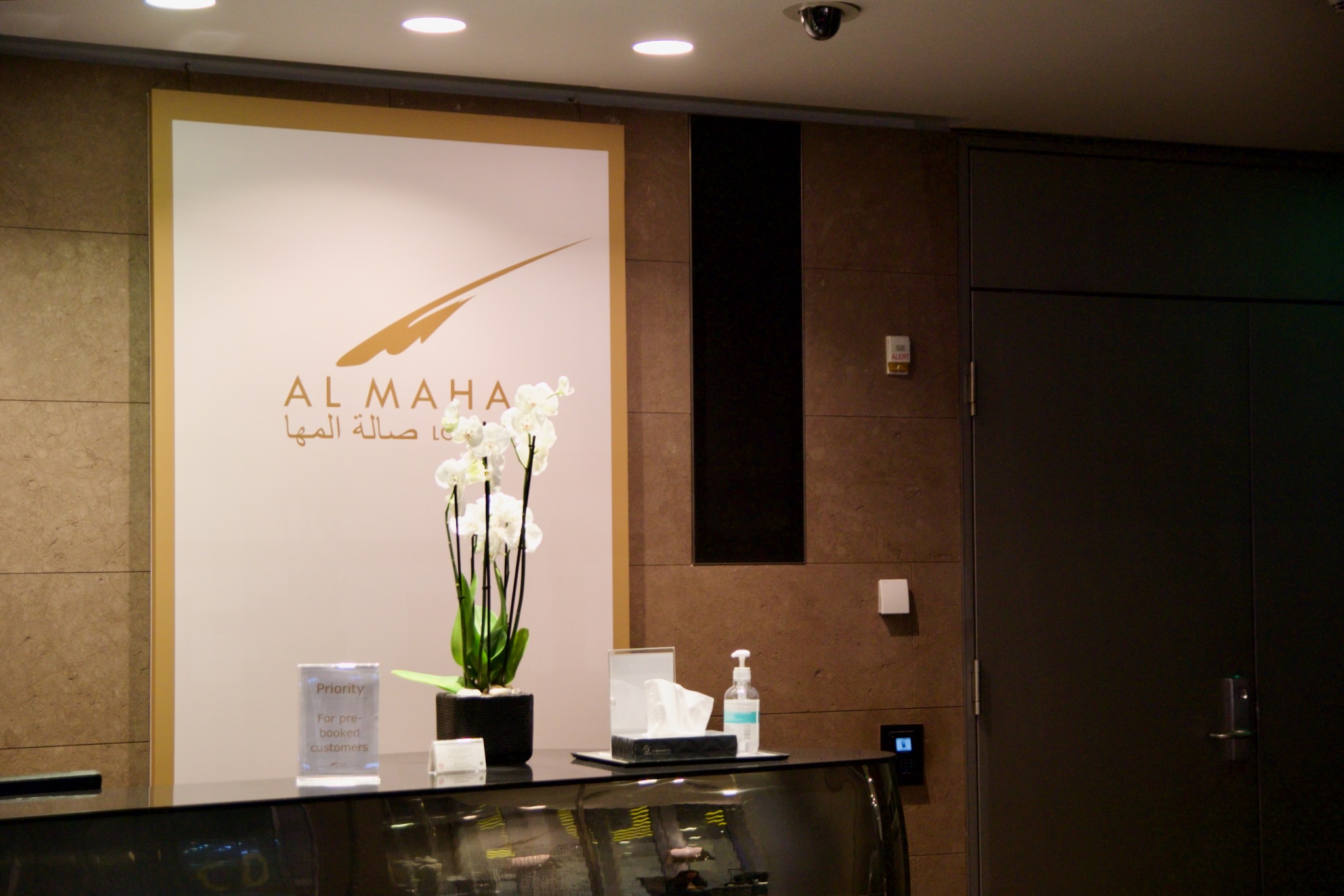 How is the Al Maha Lounge Doha equipped?
The lounge is modern, spacious and offers a range of useful amenities. The entrance area of ​​the lounge is elegantly designed and conveys a feeling of calm and exclusivity. For example, to the left of the entryway is a long row of blue armchairs with individual small tables. Through the glass surface, which is decorated with plants, you have a view of the terminal building. Overall, the interior is comfortable and there is ample seating for both working and relaxing.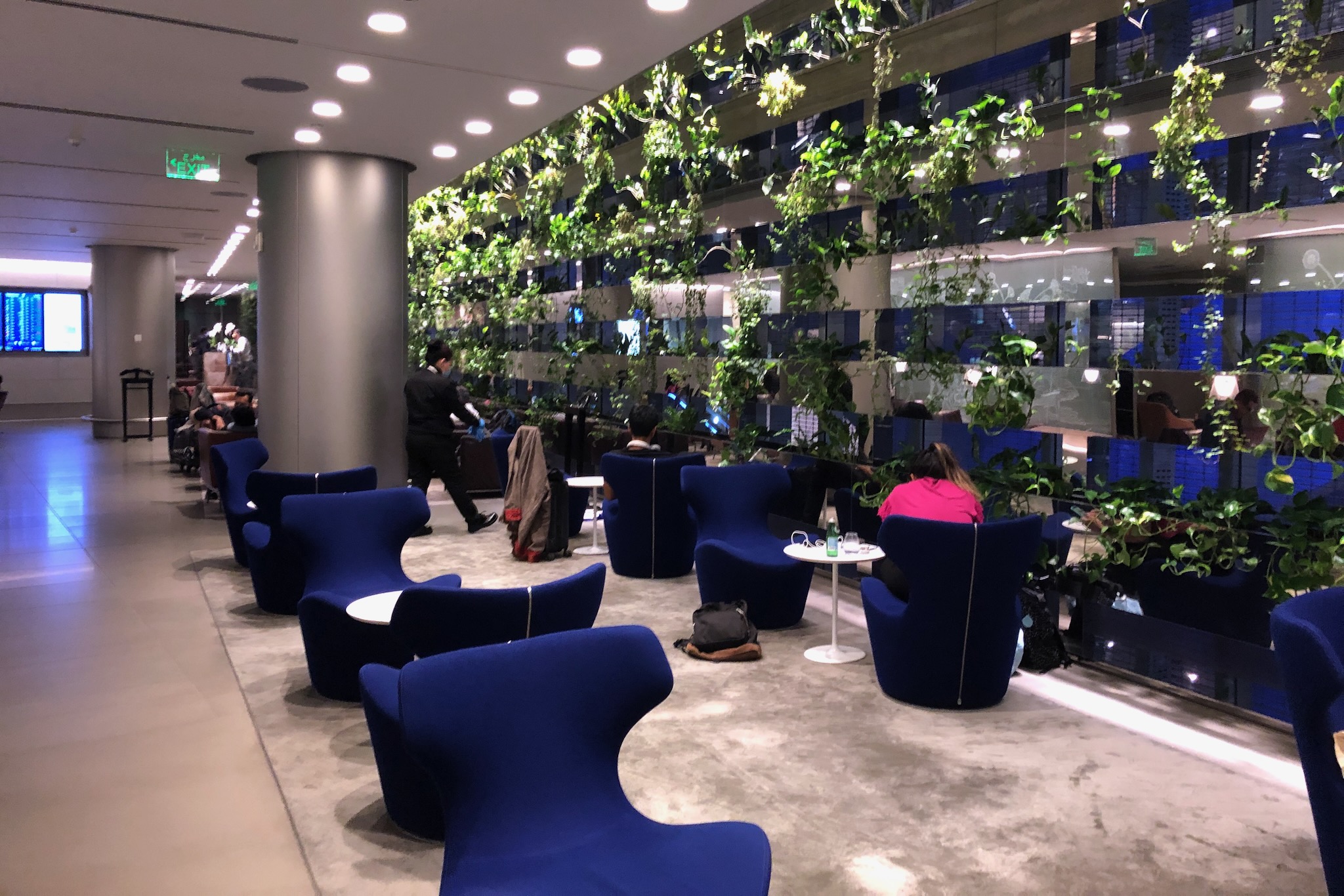 The lounge has various work areas, including individual workstations and conference rooms. There is also a relaxing lounge corner with comfortable armchairs, ideal for reading or relaxing. In addition, there are two separate rooms that are specially designed for families.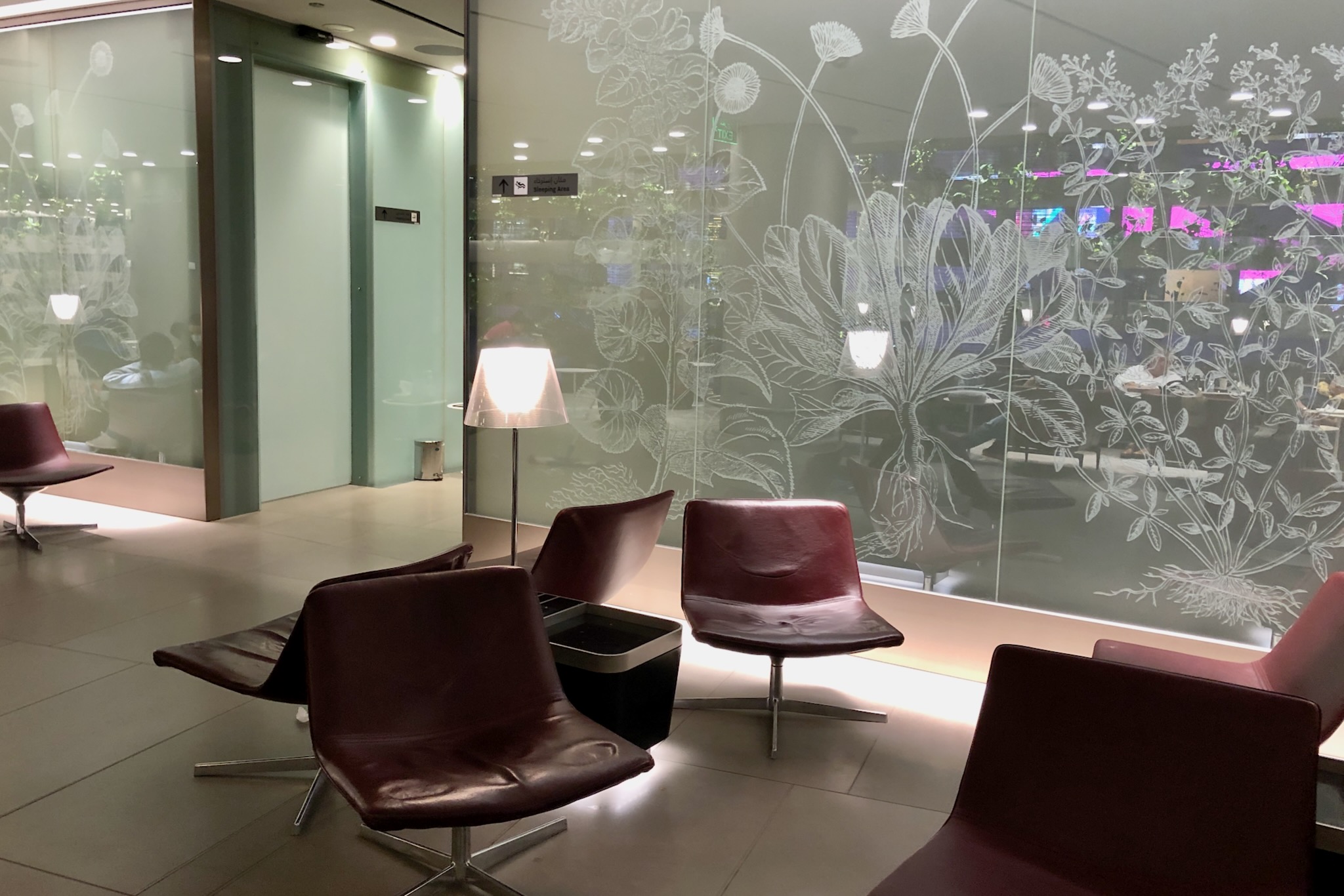 The Al Maha Lounge also features multiple showers and lockable luggage compartments. The Wi-Fi is fast and reliable, and there are also plenty of outlets for charging devices. The service staff always tried to clear away empty plates and glasses. The toilets were also cleaned constantly.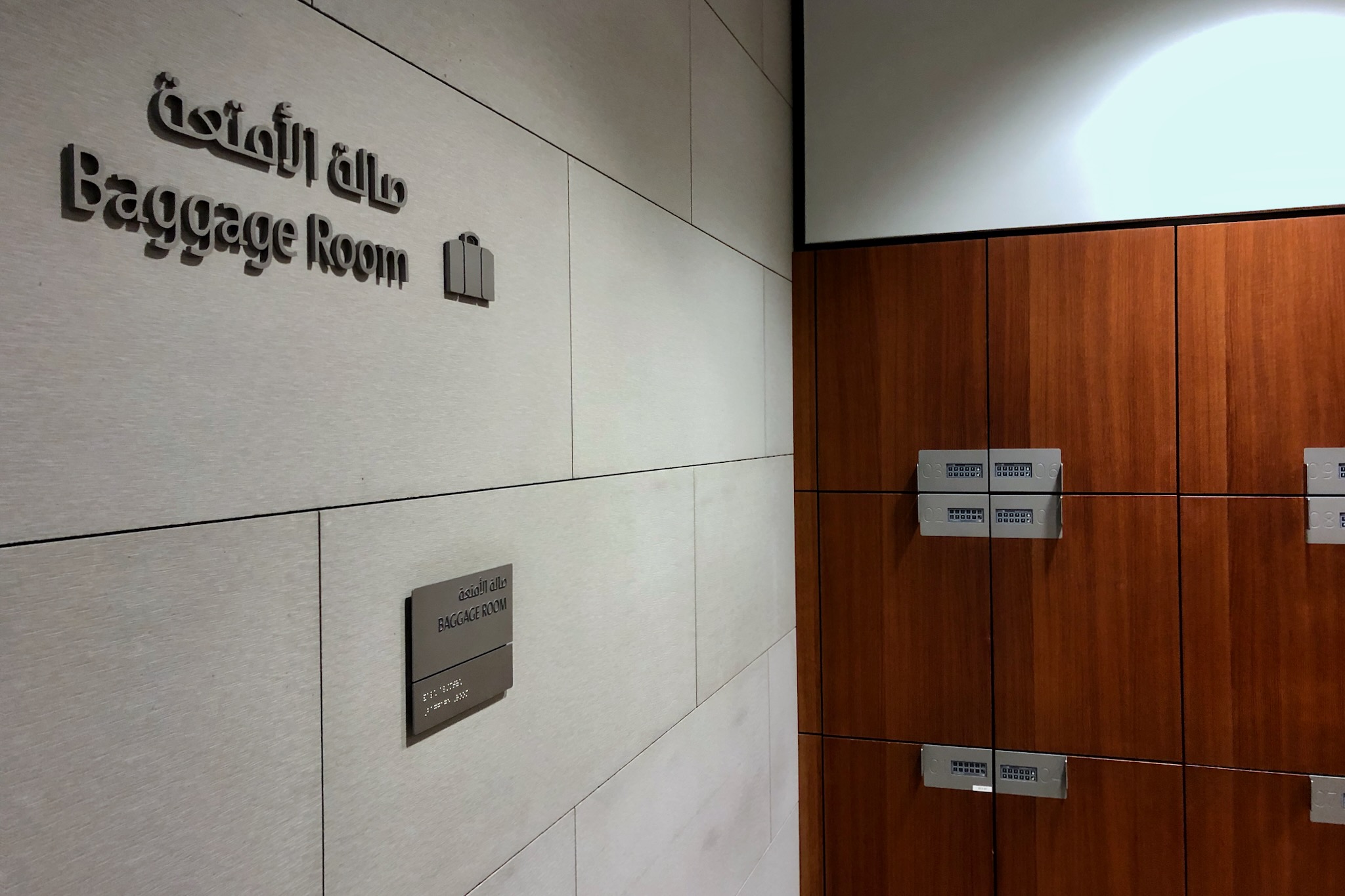 What is there to eat and drink at Al Maha Lounge Doha?
The Al Maha Lounge at Doha Airport offers an average selection of food and drinks. There is a variety of dishes inspired by Arabic, Asian and Western cuisines. Everything is freshly made and there is a good mix of vegetarian and non-vegetarian options. For example, during our stay there was hummus, quinoa salad, wraps or sandwiches. The only hot dish offered was a soup. Presumably for corona reasons, the dishes were all individually wrapped in plastic foil or cups.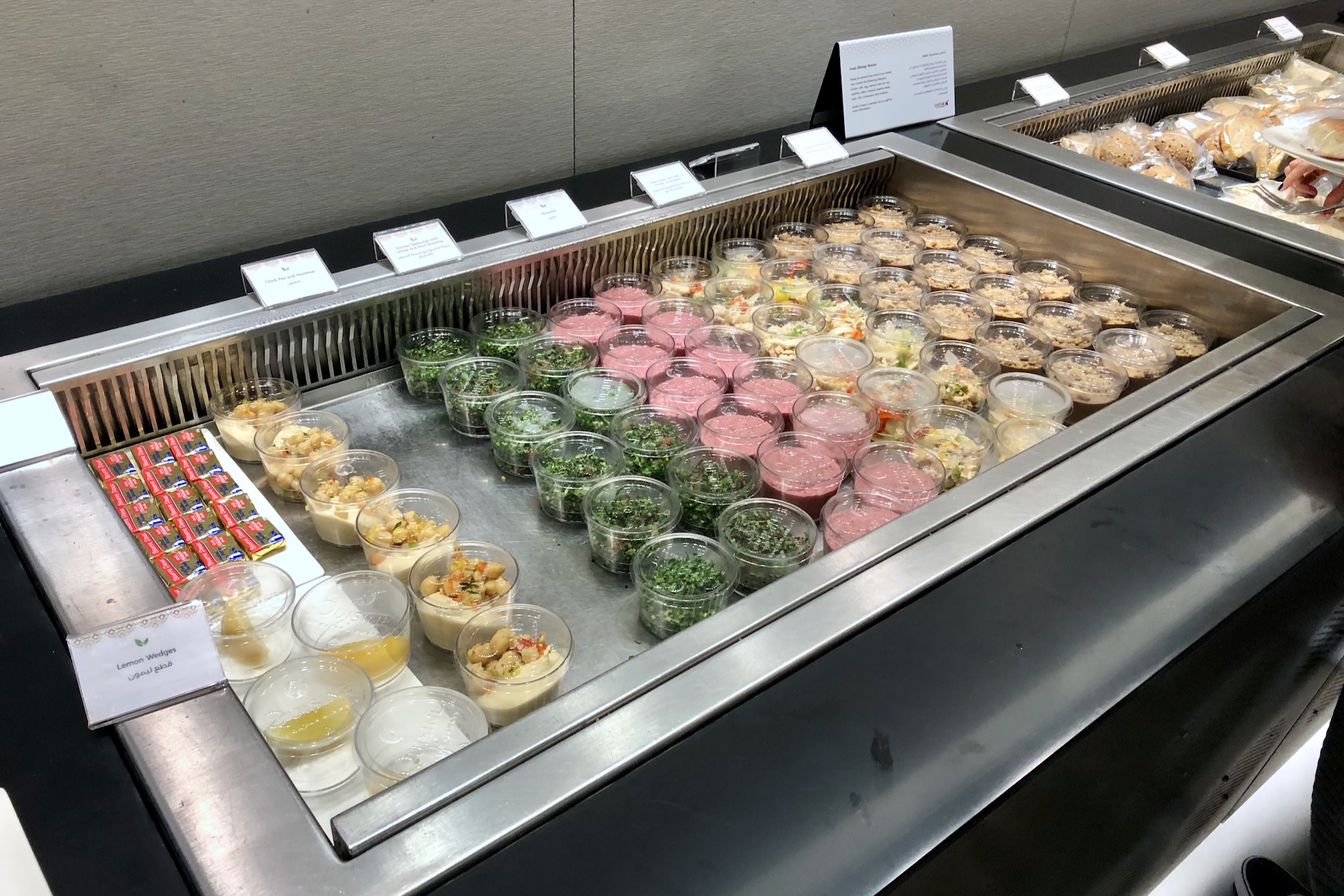 As for drinks, the selection of alcoholic and non-alcoholic beverages in the lounge is also not great. The selection ranges from different types of water, soft drinks in cans to tea and coffee from the fully automatic machine. The selection of alcoholic beverages was rather poor in this regard. There was only one white and one red wine and one type of beer from a can.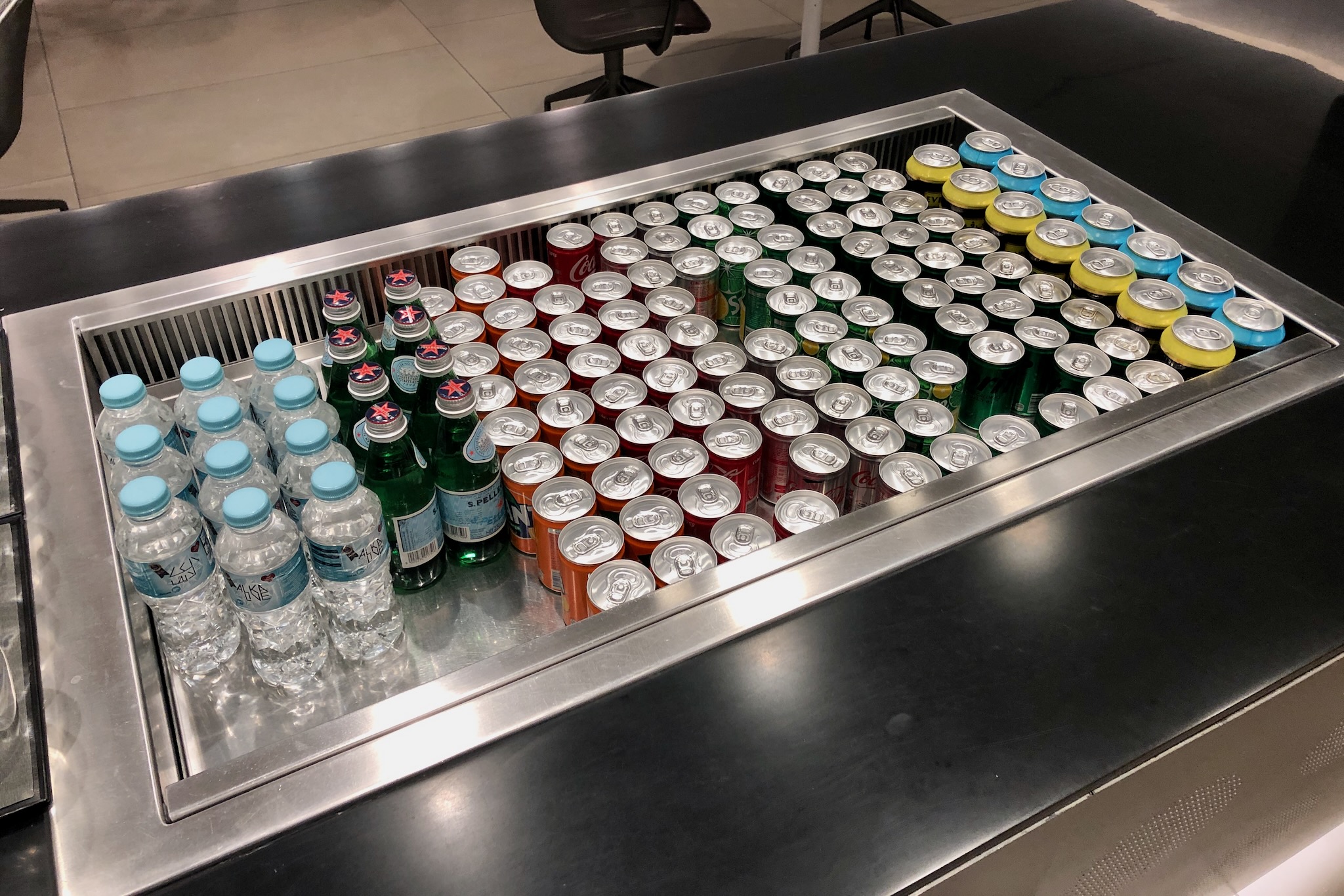 Did you like the post? Then share it on the social networks! This way you support our work a lot. We are also happy about your opinion in the comments.
Review of Al Maha Lounge Doha
Food

Beverages

Service

Seating

Ambiance

Cleanliness
Summary
The lounge has a modern decor and offers a wide range of amenities, but a rather mediocre food and drink selection. There is also a shower area, various work areas and fast WiFi. However, the seating area can be a bit tight at peak times.