Aegean Airlines has been investing heavily in its airport lounges since September 2021 and is equipping them with the new corporate design "AEGEAN's neo era". The airport lounges in Athens and Thessaloniki have now reopened with a new look and increased capacity. The Aegean Business Lounge Larnaka is not renovated yet and we stopped by there before flying to Athens.
Where is Aegean Business Lounge Larnaca located?
Lounge access is a must at Larnaca Airport. Immediately after the security check and before the start of the duty-free area, there is a correspondingly marked passage on the left-hand side. An elevator or a staircase then leads one level up to the third floor. Both the Aspire Contract Lounge and the Aegean Business Lounge are located here.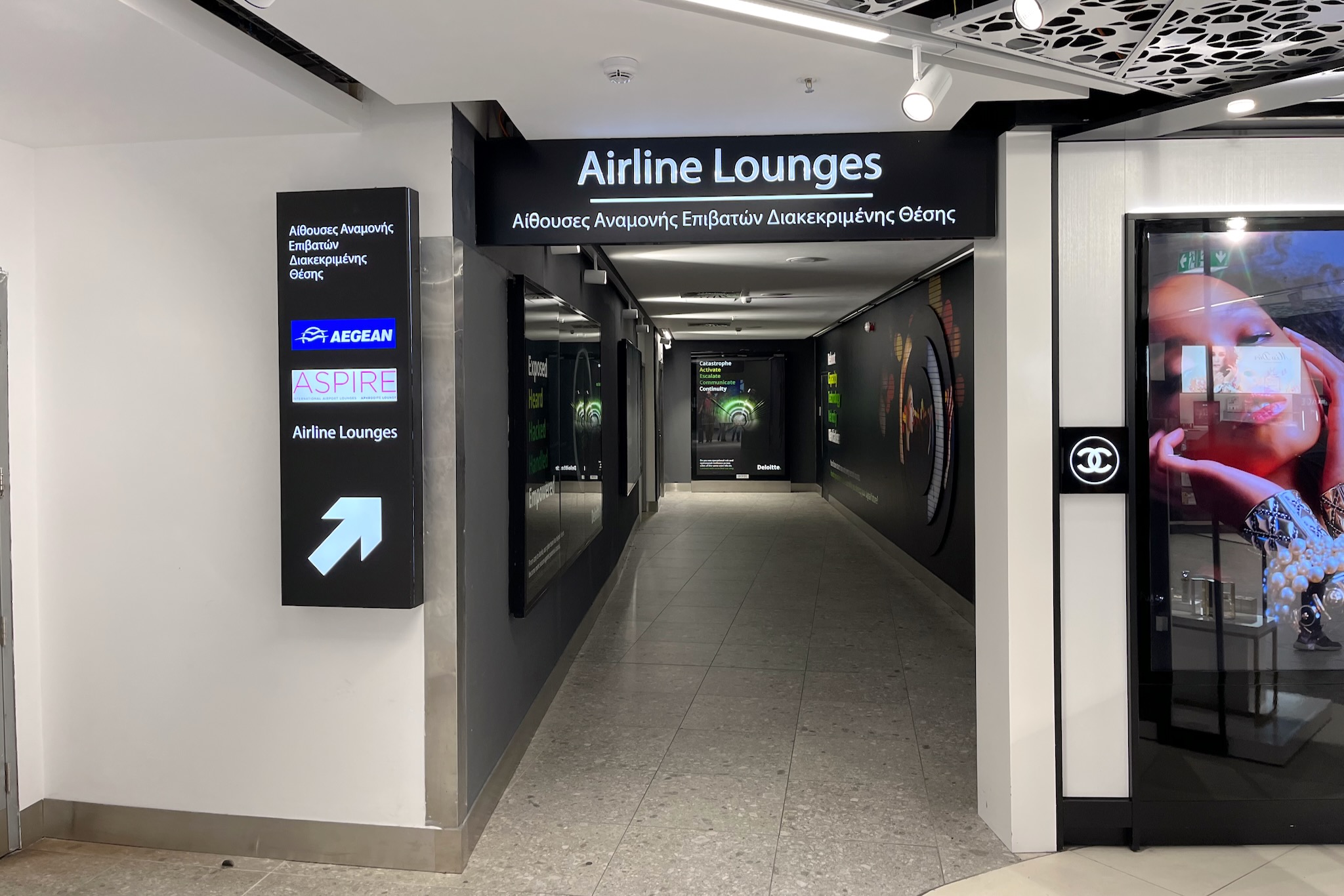 Who has access to Aegean Business Lounge Larnaca?
Access to the Aegean Business Lounge in Larnaca is available to passengers flying Business Class or those with Miles+Bonus Gold status, as well as Star Alliance Gold members. The latter may also bring a guest into the lounge.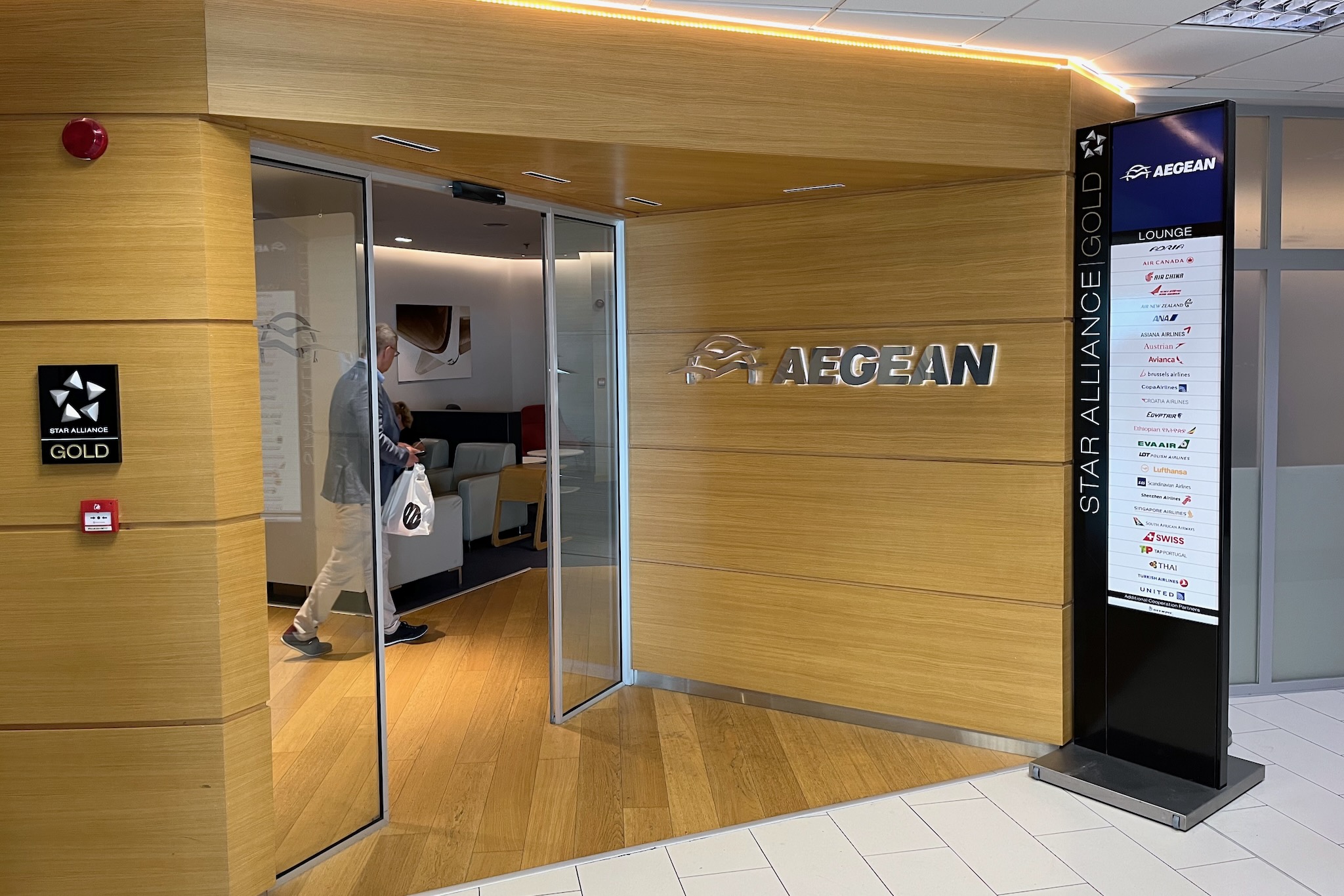 How is the Aegean Business Lounge Larnaka equipped?
The Aegean Business Lounge in Larnaka is actually very small. The lounge was very busy when we visited, so we just managed to get a seat. After the reception desk there is basically only one large seating area with light leather armchairs and two smaller seating areas with lounge chairs. There are always sockets and small storage areas between the individual seating groups. There is also a well-arranged dining area with tables and somewhat uncomfortable-looking chairs. There is a longer table for working and next to it a shelf with various magazines. In the lounge you have access to the free WLAN, which was also sufficiently fast.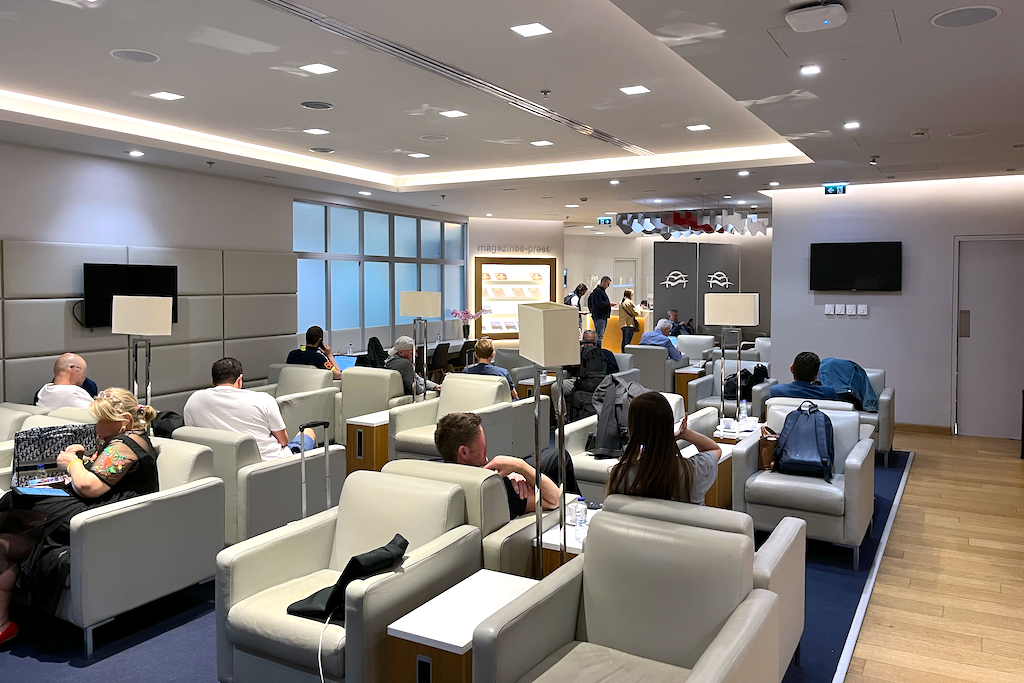 What is there to eat and drink at Aegean Business Lounge Larnaca?
Due to the limited space, I would describe the buffet as "nothing to write home about". Breakfast was offered during our stay and the choice of food was quite reasonable. Among other things, there were various cakes, croissants, a selection of cheeses and salads and fruit salads packed in the fridge. However, there was no hot food. However, Aegean offers a reasonably good selection of spirits and other beverages in the business lounge. There are also three coffee machines available, including a Nespresso and a fully automatic WMF machine.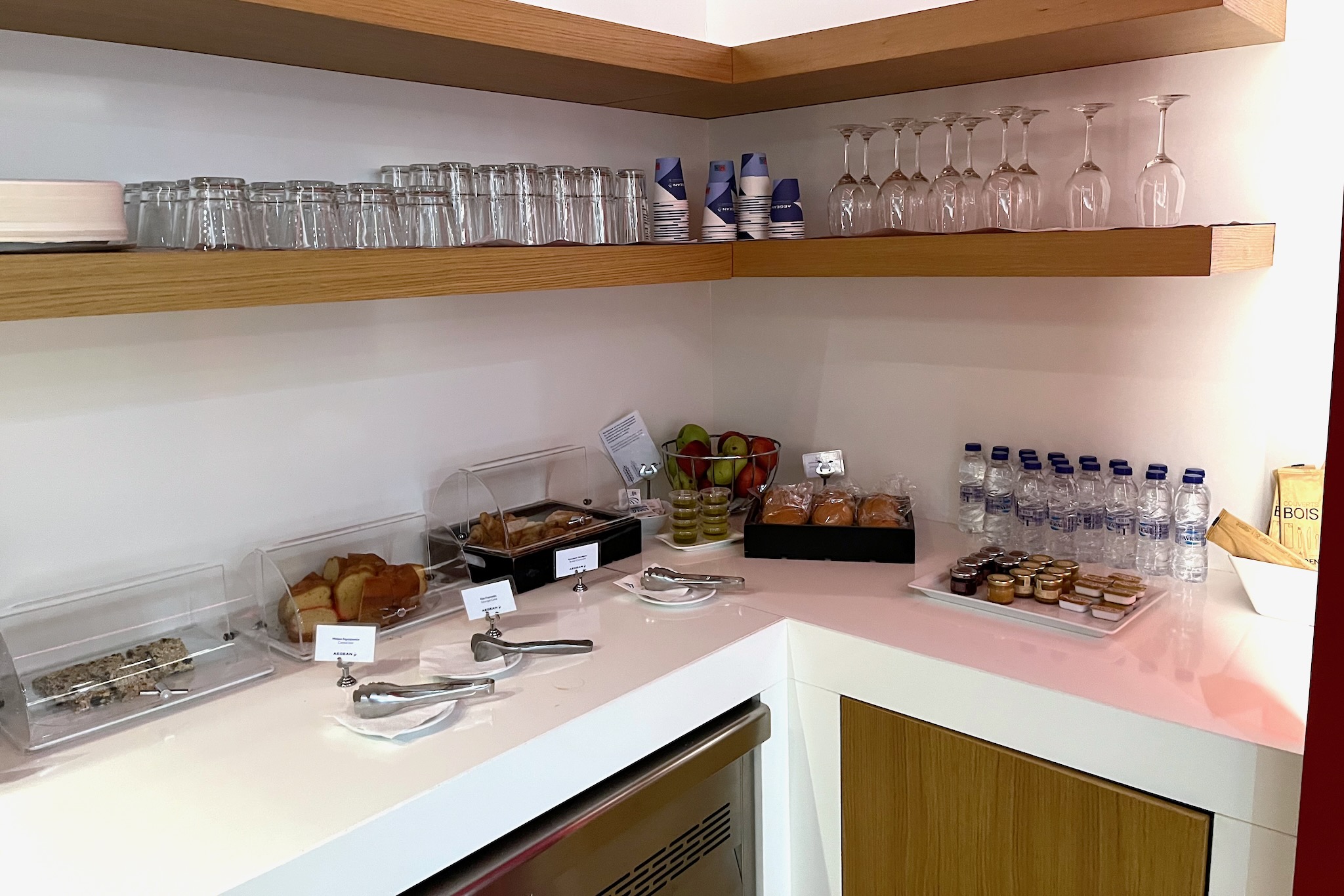 Did you like the post? Then share it on the social networks! This way you support our work a lot. We are also happy about your opinion in the comments.
Review of Aegean Business Lounge Larnaca
Food

Beverages

Service

Seating

Ambiance

Cleanliness
Summary
The Aegean Business Lounge at Larnaca Airport is in urgent need of renovation and expansion. The seating area is bursting at the seams on many flights and the buffet hardly offers the opportunity to offer a variety of dishes for reasons of space. Fortunately, Aegean Airlines has already announced that it will open a new lounge with more capacity and a new corporate design later this year.