We chose the northern Italian city of Turin as our destination for a weekend together. With the DoubleTree by Hilton Turin Lingotto, we decided on a hotel fairly quickly. This is only 10 minutes by car from the city center and was therefore perfect for our city trip. We were also interested in the hotel as it was designed by the famous architect Renzo Piano in the former Fiat factory.
Arrival and check in
Den Check-in habe ich bereits einen Tag vor unserer Ankunft über die Hilton App gemacht. Da das Hotel anscheinend sehr gut ausgebucht war, konnte ich mir nicht wie üblich ein Zimmer aussuchen. Außerdem wurde mir als Hilton Diamond kein Upgrade angeboten.
Nach der Landung in Turin fuhren wir mit dem Mietwagen zum DoubleTree by Hilton Turin im Stadtteil Lingotto. Die 15 Kilometer lange Fahrt dauert etwa 45 Minuten. Ein Grund dafür könnte gewesen sein, dass wir versucht haben, die gebührenpflichtigen Autobahnen zu umgehen und uns durch die vom Berufsverkehr geplagte Innenstadt kämpfen mussten. Im Hotel angekommen, dauerte der Check-in etwas länger. Am Ende bekamen wir doch noch ein Upgrade auf ein King-Deluxe-Zimmer.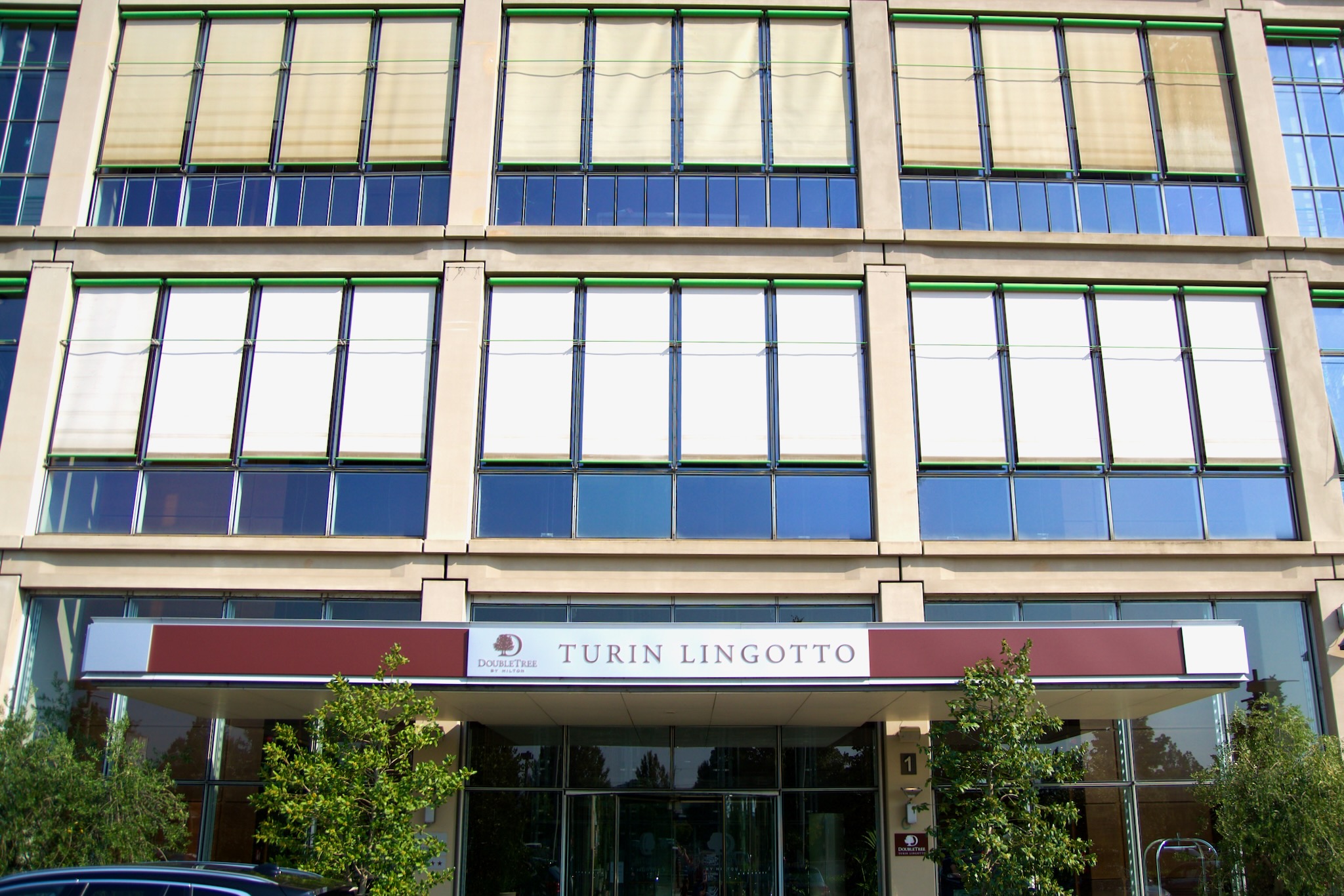 Wie sind die Zimmer (King Deluxe Room) im DoubleTree by Hilton Turin Lingotto?
Unser King-Deluxe-Zimmer lag in der obersten Etage des Hotels und hatte eine schöne Aussicht auf den hinteren Gebäudeteil. Der Eingangsbereich war mit einem großen Spiegel geräumig gestaltet und führte linker Hand in das Badezimmer. Dies war mit einer Glasschiebetür leider nicht so gut verschließbar, jedoch störte und das nicht. Im Bad befand sich ein Bidet, ein WC, ein großer Waschtisch und eine großzügige Dusche. In der Schrankwand im Eingangsbereich war außerdem die Mini-Bar mit kostenlosen Snacks und Getränken verbaut. Das Zimmer bestach durch eine sehr hohe Decke mit raumhohen Fenstern. Die gesamte Einrichtung war in dunklen Tönen gehalten, das Holz und die Polster passten sehr gut zu dem gesamten Industrie-Design.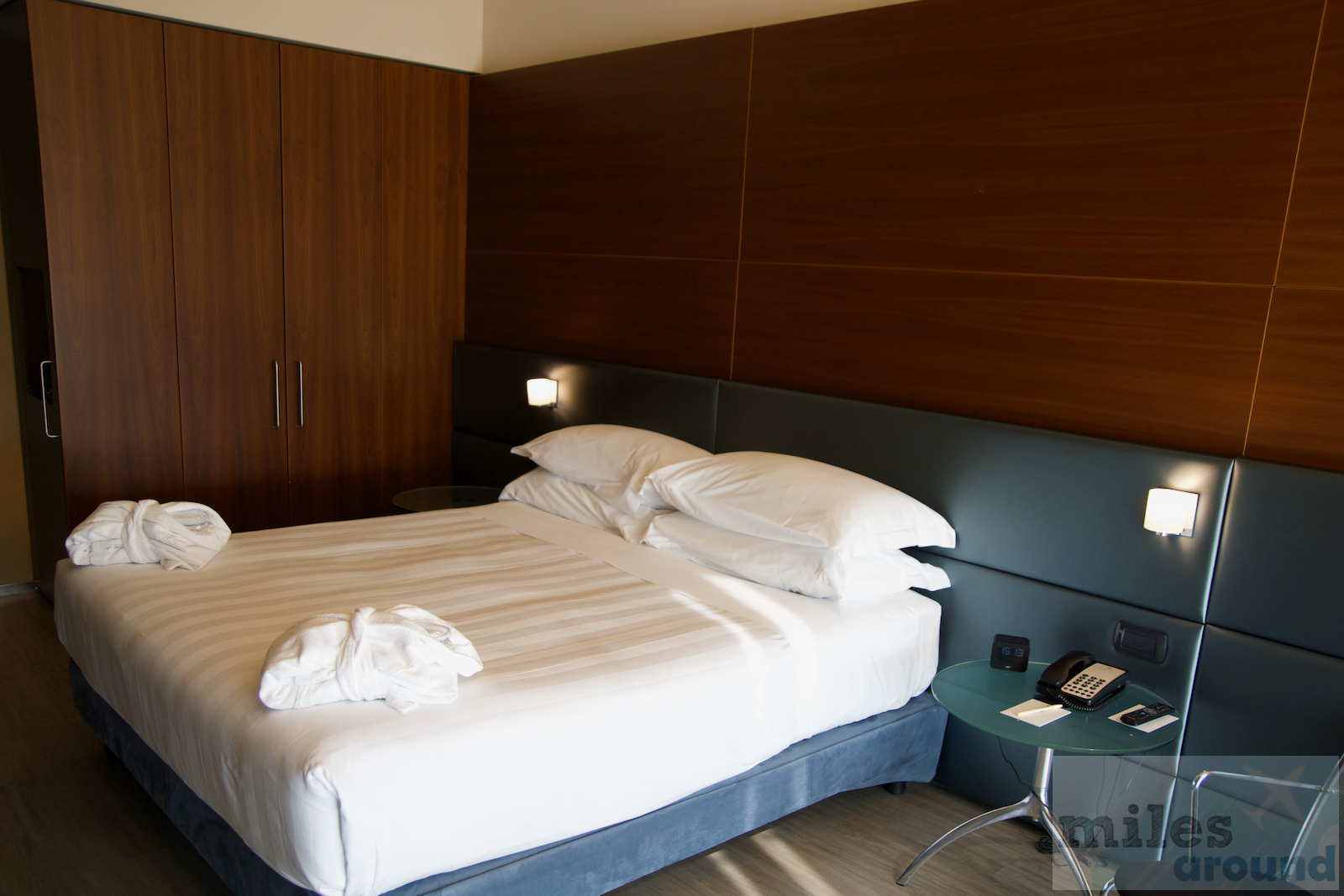 Besonders gut haben uns die Bilder und Zeichnungen an den Wänden gefallen, welche den Umbau des Objektes durch Renzo Piano zeigen. Für Architekten/innen und Architekturliebhaber ein absolutes Highlight! Alles, vom Tisch über die Leuchten, passten sehr gut zusammen und waren genau richtig für den Industrie-Style des Objektes ausgewählt. Trotzdem wirkte das Zimmer nicht kühl, sondern wohnlich und einladend. Ungünstigerweise waren die vielen verschiedenen Schalter am Bett sehr hinderlich, denn wir fanden nie den richtigen und mussten immer erst alle durchprobieren.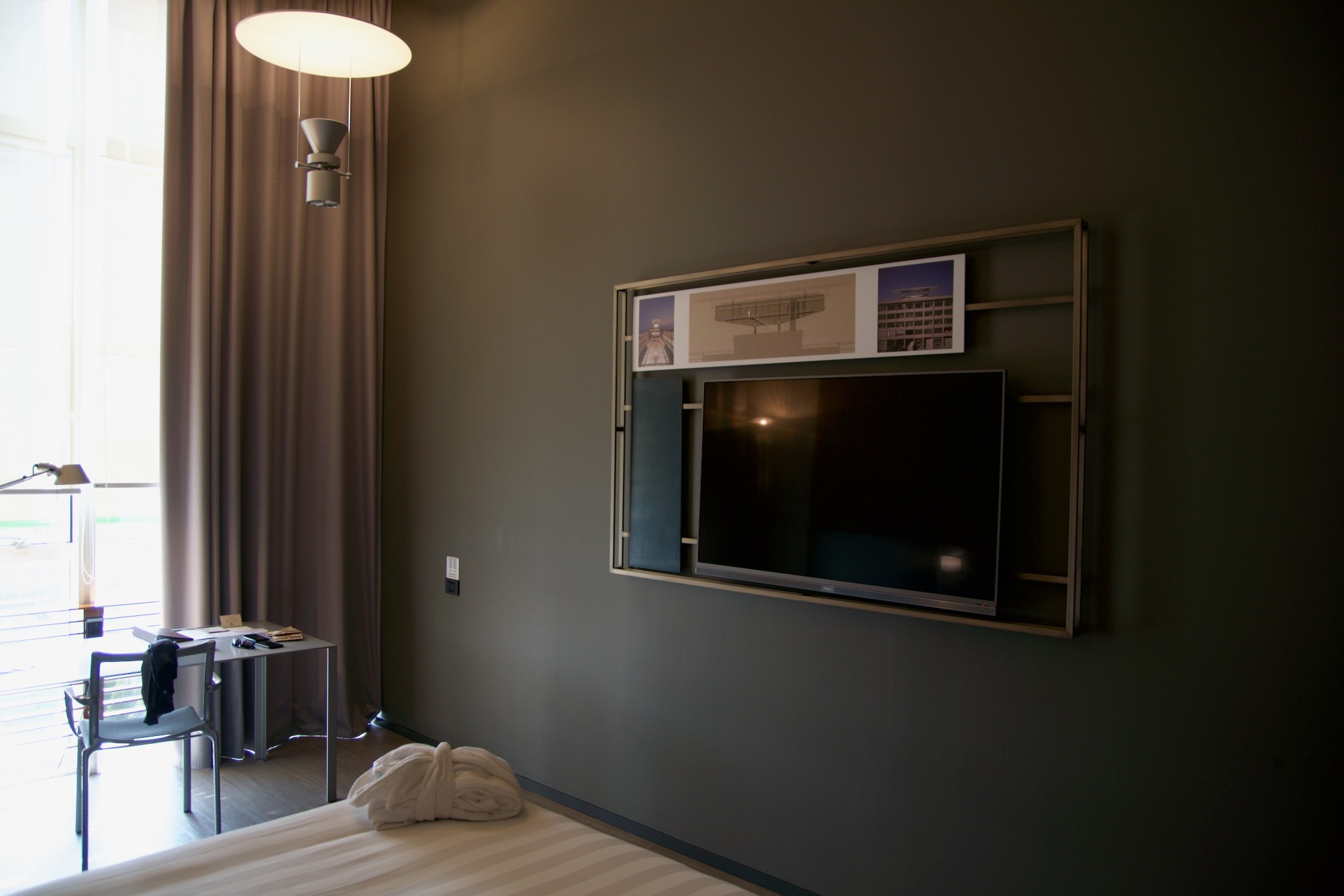 As in so many hotel rooms, the problem child was the air conditioning. Unfortunately, this was very loud. Just like the electric curtains. Due to the height of the room, these can only be operated electrically, but then you could at least choose a quieter drive motor. The welcome gift was a nice idea: luggage tag in turquoise green. We found the hotel room to be very clean, tidy and really nicely furnished.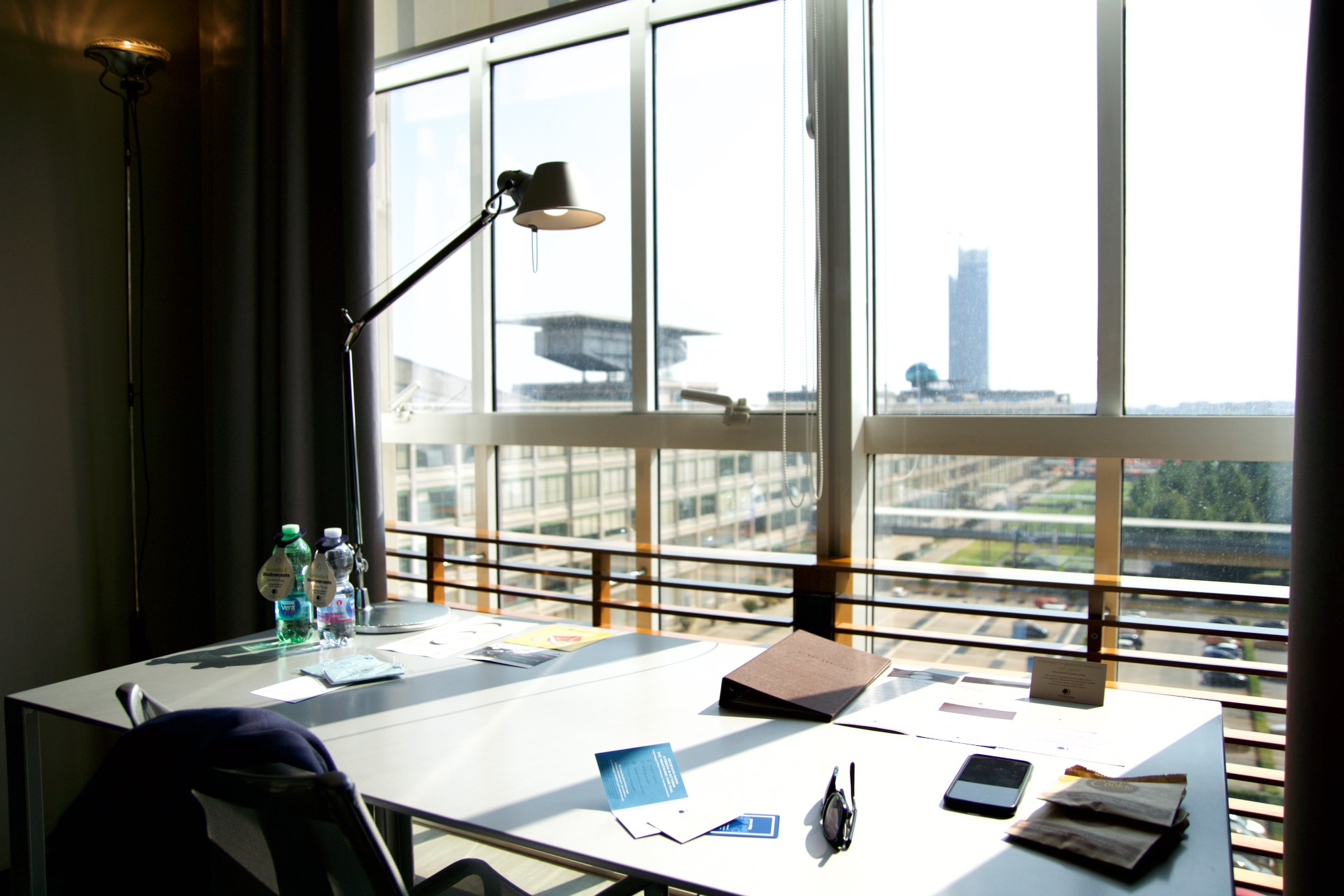 Wie ist das Frühstück im DoubleTree by Hilton Turin Lingotto?
Breakfast was served in the restaurant in the hotel atrium. We had some concerns in advance about the volume in an open space over three floors. But the acoustic walls absorb most of the noise.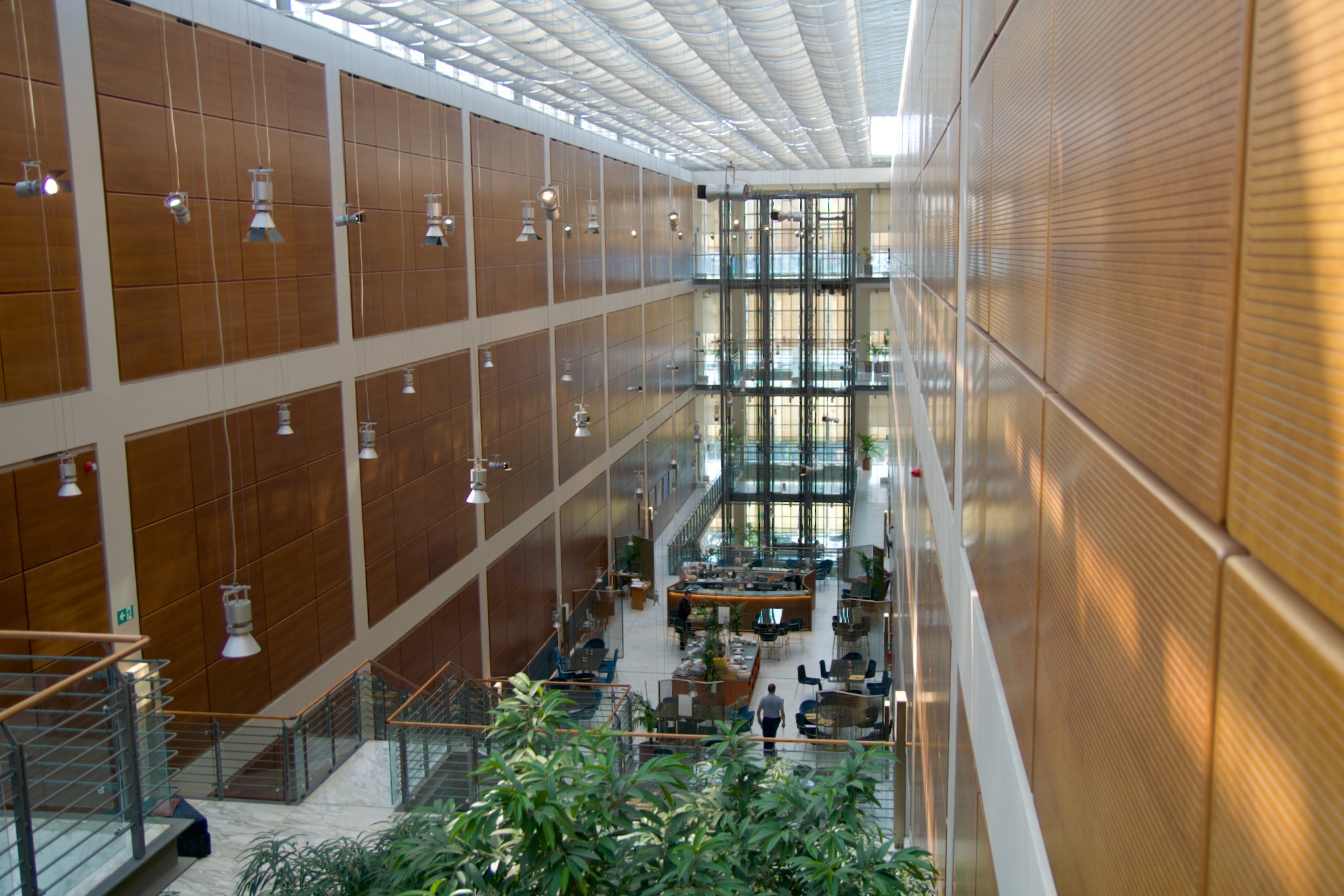 The choice of food was good. There were many different types of bread including a wide selection of gluten free baked goods. There was also a large selection of fruit and vegetables, as well as various desserts and yoghurt. Only the warm dishes were prepared a little carelessly. The coffee was served by a barista at the seat. Since he was alone in the restaurant during our stay, the coffee service took several minutes. The rest of the service in terms of clearing and setting up was also a bit slow.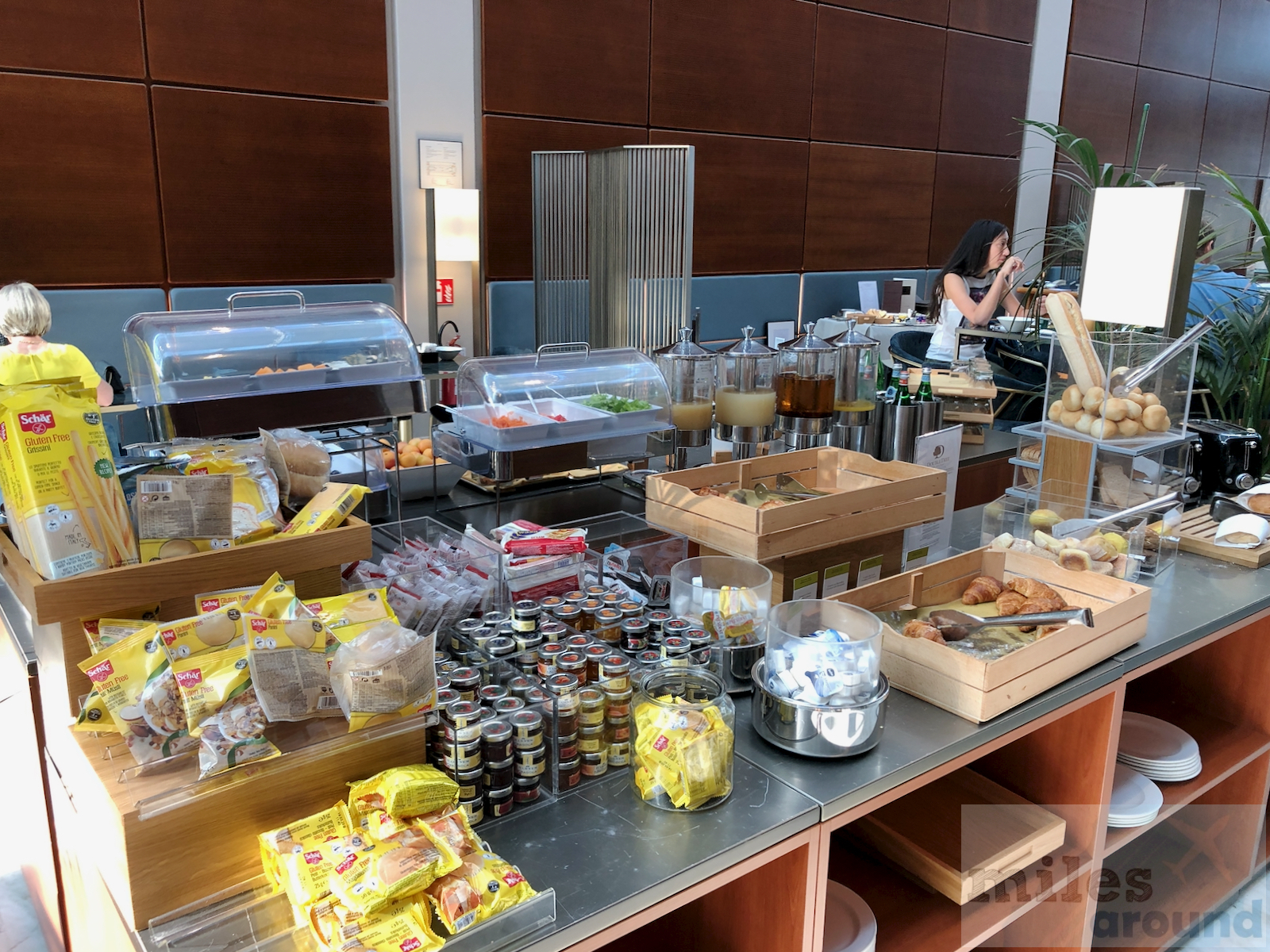 Fiat test track on the roof of the former factory
A special highlight of the DoubleTree by Hilton Turin Lingotto is the access to the former Fiat test track in the former factory. The production facility opened in 1923 was the largest and most modern of its time. The finished vehicles were driven onto the roof immediately after production and were able to do their laps on the approximately one-kilometer test track. Due to capacity bottlenecks, however, the plant was closed in 1982 and production was relocated.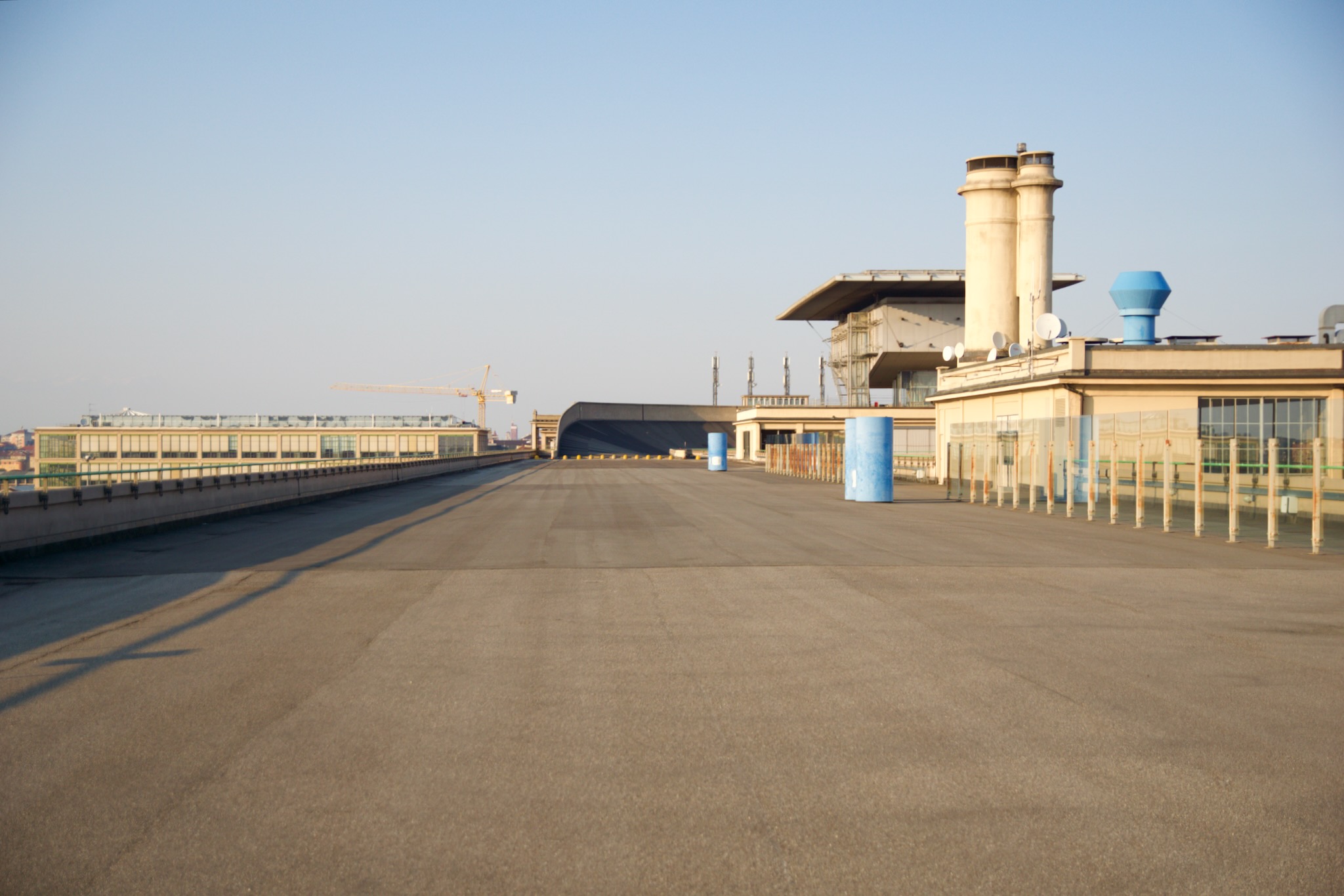 Um dem Verfall des Stadtteils und dem stetig fortschreitenden Zerfall des Werksgeländes entgegenzuwirken, wurde die Neugestaltung und Modernisierung des Standortes vorangetrieben. Bei einem Architektenwettbewerb gewann Renzo Piano mit dem Vorschlag, ein modernes Kultur- und Messezentrum mit Konzerthalle zu errichten. Die Teststrecke wurde beibehalten und durch einen Hubschrauberlandeplatz und andere architektonische Besonderheiten ergänzt. Die Umbau- und Modernisierungsarbeiten wurden 1989 abgeschlossen. Als Gast des DoubleTree by Hilton Turin Lingotto hatten wir die exklusive Gelegenheit, die Teststrecke auf dem Dach zu betreten und selbständig eine Runde, allerdings zu Fuß, zu drehen.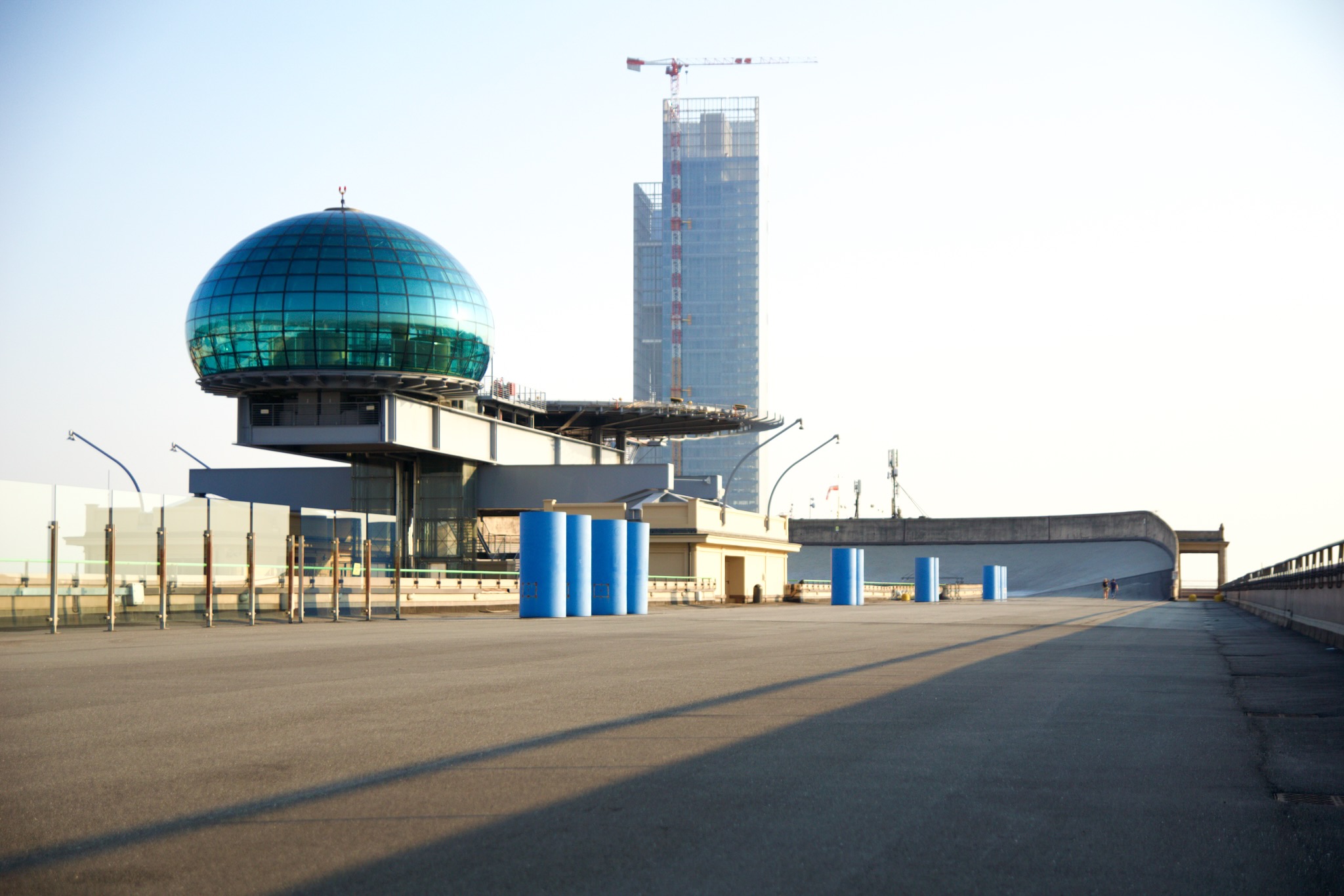 Did you like the post? Then share it on the social networks! This way you support our work a lot. We are also happy about your opinion in the comments.
Review of the DoubleTree by Hilton Turin Lingotto
Lage

Zimmer

Cleanliness

Service

Essen

Price-performance
Summary
The DoubleTree by Hilton Turin Lingotto is a special hotel simply because of its historic location and architectural achievement. However, the service staff was always overwhelmed during our stay, which led to long waiting times at breakfast or at reception. We found the hotel room to be very clean, tidy and really nicely decorated.