The flight with Turkish Airlines Comfort Class in the Boeing 777-300ER was one of my first error fares. Thanks to this price error, I flew from Istanbul to Los Angeles in the comfortable Premium Economy of Turkish Airlines. You can find out in the following trip report whether the detour to Istanbul was worth it.
Flight to Frankfurt
My flight from Leipzig to Frankfurt was uneventful. For the small hunger in between there were only a few crackers and a drink. With a flight duration of 45 minutes, that's not too bad.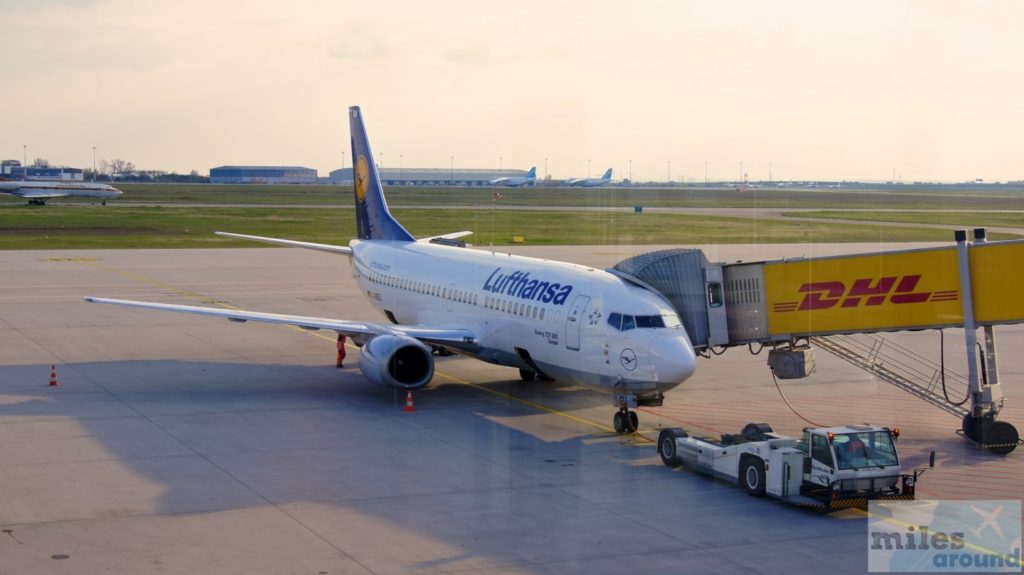 I arrived in Frankfurt at Terminal 1, in Area A (Gate A26). From there I walked through the catacombs of the airport (aka "Tunnel of Horror") to Departure Area B. Here I met my fellow passenger Bodo at Gate B20, who had traveled to Frankfurt by train. With a little delay we took off after 10 p.m. with an almost new A321-200 (registration number D-AIDN) to Istanbul.
Flight to Istanbul
A warm meal was served to us on board. There was beef goulash "Puerto Rico" with rice, peas and carrots. Plus a chocolate bar and finally something to drink – two cool blondes!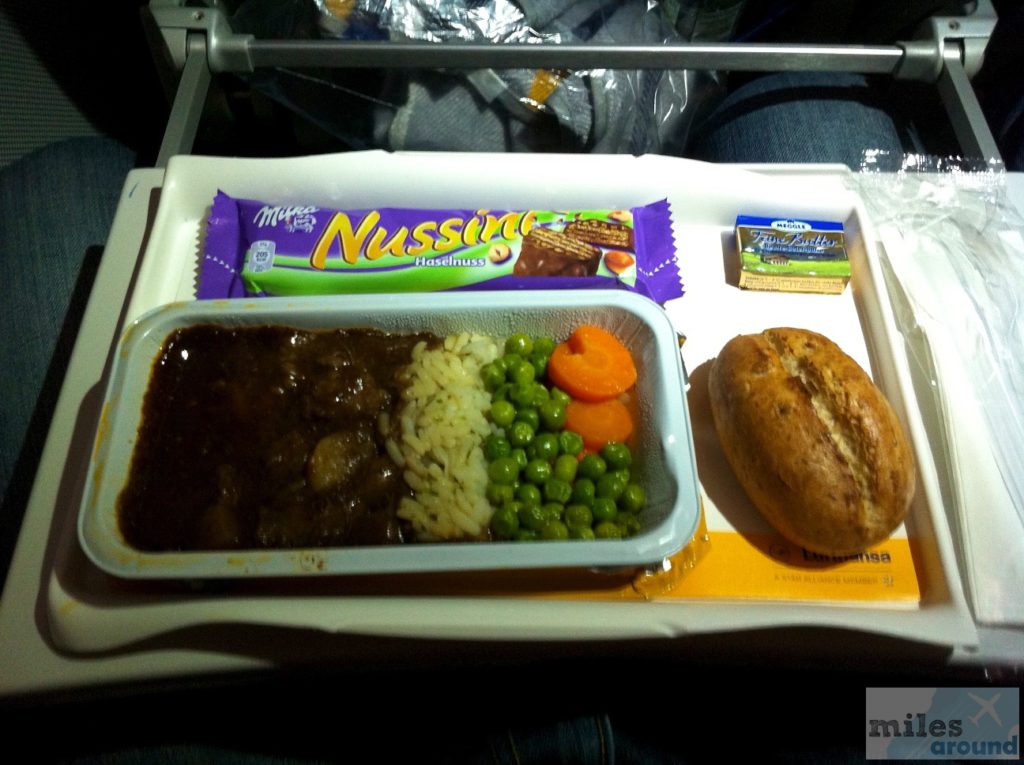 A night at Istanbul Airport
The night in Istanbul was long and not really relaxing. Upon our arrival, we were amazed at how many people were at the airport at that time of the night. After some time we found out that these were delays due to a nuclear conference here in Istanbul. We tried to get some sleep in a cafe. But this didn't really work. So, around 7 a.m., we decided to have an energetic breakfast-dinner-whatever meal at Burger King. I really don't need a whopper menu at this time again!
At around 10 a.m. we were finally able to check in after 8 hours of waiting. The passport control took their work very carefully and asked us what felt like a hundred questions about our entry to America. Annoying! It wasn't so clear to her why we fly to LA via Istanbul when it's so much shorter from Germany.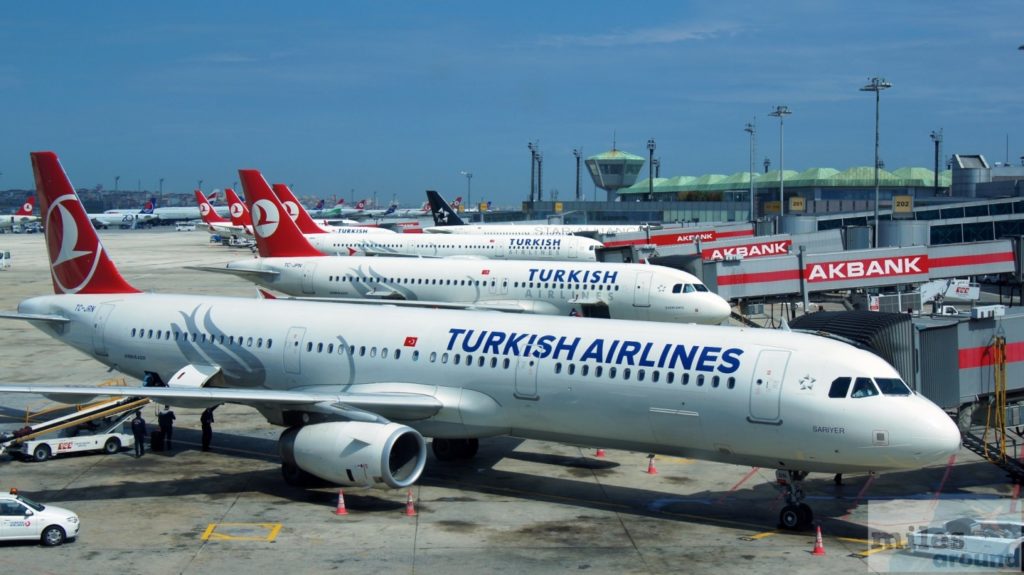 Turkish Airlines Comfort Class in the Boeing 777-300ER – boarding and take-off
Flight TK 009 (Turkish Airlines) to Los Angeles was scheduled to depart at 12:45 p.m. At that time the machine wasn't even there. So we were only able to leave the gate at around 2:20 p.m. and then queue up in a huge traffic jam. At least 25 planes were parked in front of us on the way to the runway. Our pilot needed 1 hour 25 minutes for the following 2 kilometers of aircraft convoy – until the start clearance finally came at 3:45 p.m. In the meantime our delay had grown to three hours. The pilot said that we can fly out about 1 hour on our northern route via Norway, Greenland and Canada and thus come to a total flight time of only 12 hours and 30 minutes.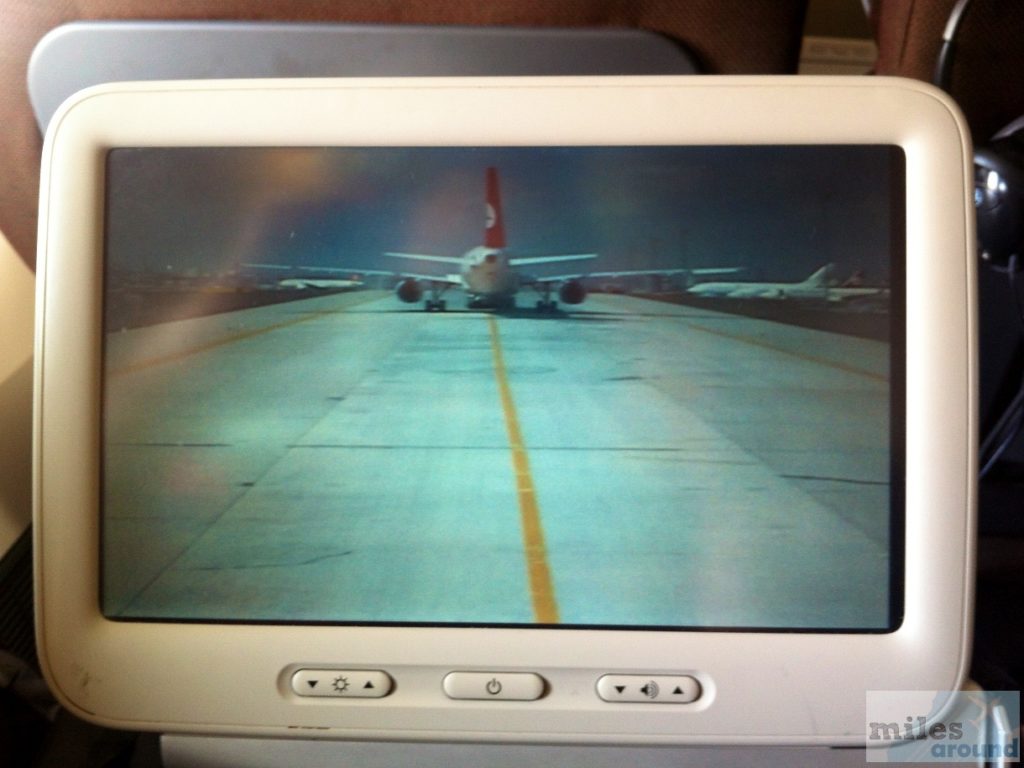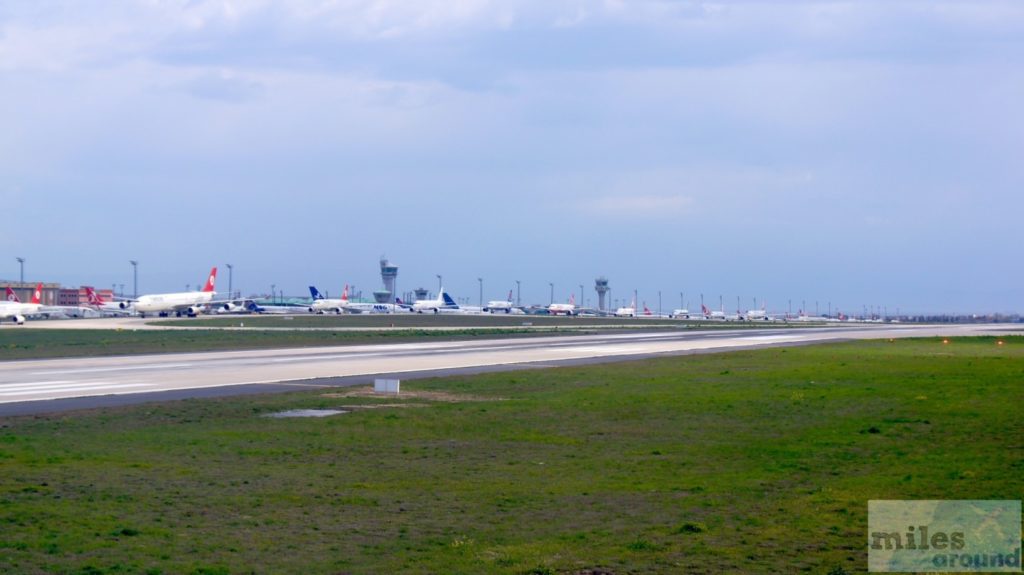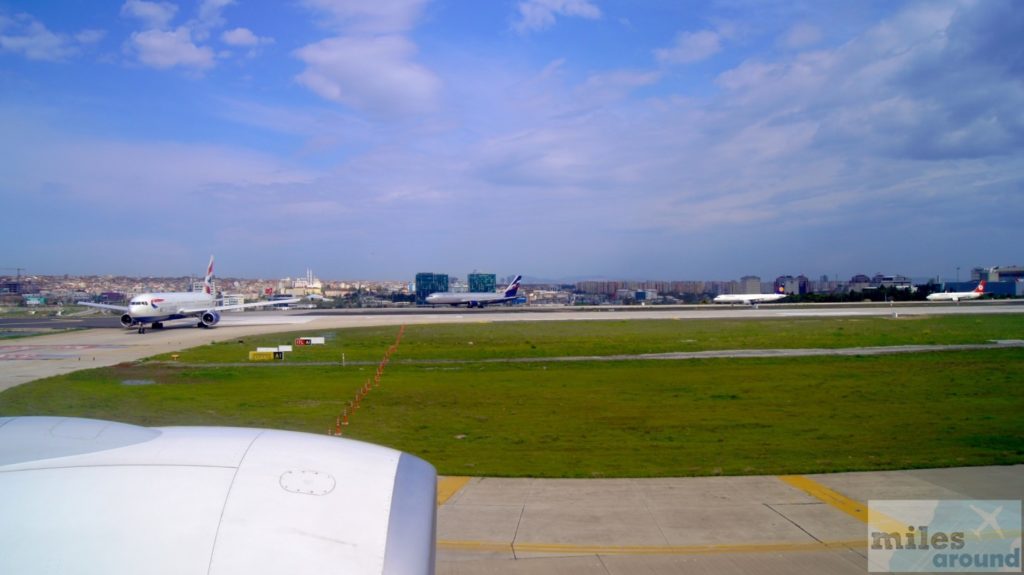 Turkish Airlines Comfort Class in der Boeing 777-300ER – Service
A menu was handed out shortly after take-off. Three meals are planned in Comfort Class: a main course (plus canapés), a snack and a second course, either cold or warm, before landing. After I had eaten the canapés and drunk a Turkish beer, a doctor was called out. A passenger in Economy Class didn't seem to be doing so well. Luckily it wasn't that bad - so we didn't have to make an emergency landing.
The further course of the flight was without any problems - with some fantastic views of Greenland and the seemingly endless ice of Canada.
At 6:30pm (local time) we arrived in Los Angeles and picked up our rental car. We were able to choose an SUV from a range of cars and settled on a white Ford Escape. I can use the travel agency to book the rental car billiger-mietwagen.de recommend. The costs and available tariffs are presented here in a very transparent manner.
More information about Turkish Airlines
Did you enjoy the post? Then share it on social networks. With this you support our work. Did you take the chance and fly with Turkish Airlines in the comfortable Premium Economy? Then I look forward to your opinion in the comments.
Rating of the Turkish Airlines Comfort Class in the Boeing 777-300ER