Last August, Robert asked me about robisintheair.dewhether I would like to fly with him in SAS Go in the Airbus A340-300 to San Francisco. At a price of just under EUR 200, I didn't have to think long and said yes. What service on the 11 hour flight in SAS Economy Class is offered, you will find out in the following trip report.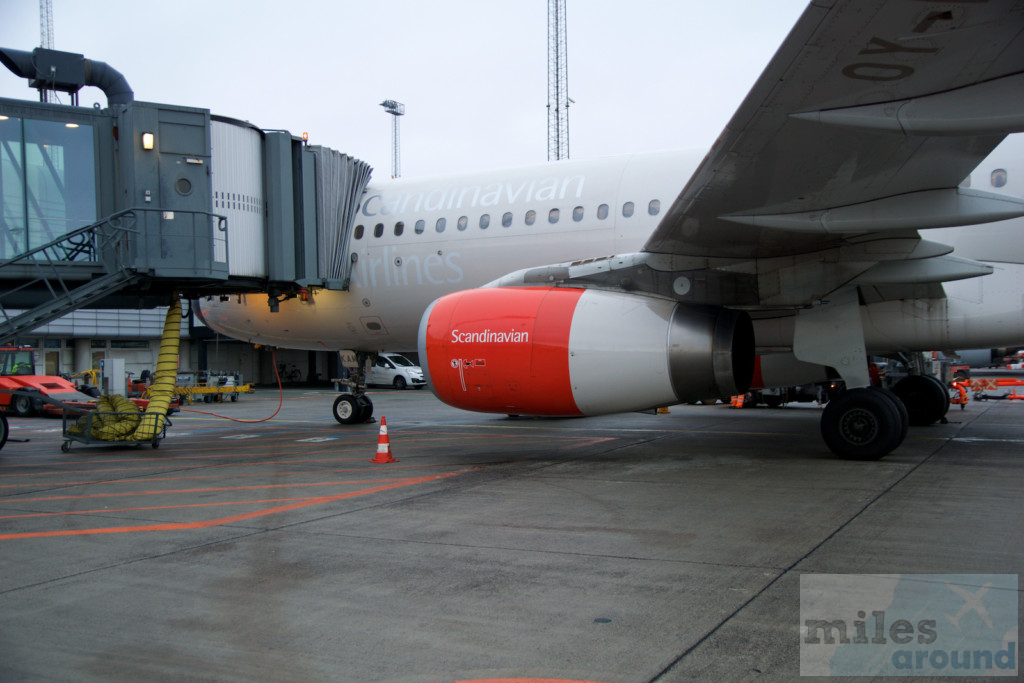 The cheap offer was only valid from the Swedish capital Stockholm. So the evening before I flew from Berlin-Tegel Airport to Stockholm with SAS. Since we are slowly getting too old for an overnight stay on some bench in the airport building, we slept in the Radisson Blu SkyCity. The hotel has the great advantage that it is located directly in the airport building and so the distances are quite short. The next morning we flew, after a short breakfast in the SAS Gold Lounge Stockholm (Lounge Review), at 07:55 from Stockholm to Copenhagen.
SAS Go in der Airbus A340-300 – Boarding SK935
After our arrival in Copenhagen we headed straight for the SAS Gold Lounge Copenhagen (Lounge Review) to. After a relaxing time in the lounge, with a bit of a disappointment on the menu, it was time to head to gate C28. We went through the automatic passport control, answered the typical questions for US travelers briefly and concisely, and sat down in the waiting area directly at the gate. Boarding started after just a few minutes and as status guests we were allowed to go on board after the families with small children. Fortunately, SAS is very meticulous about adhering to the boarding groups.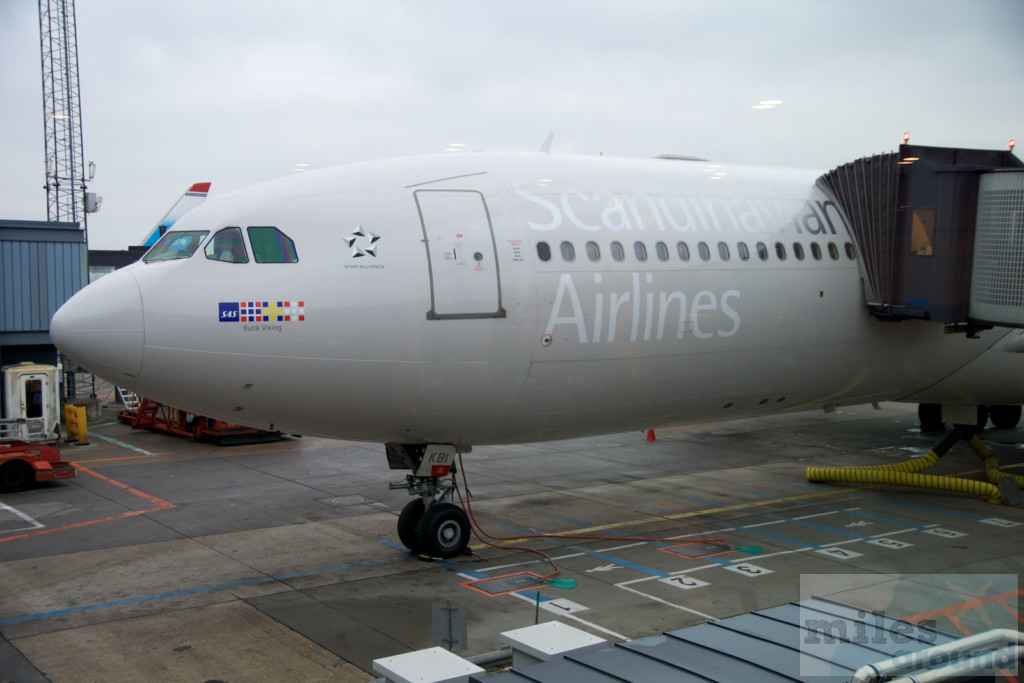 SAS Go in the Airbus A340-300 – Cabin
The Airbus A340-300 has two large Economy Class seating areas with a total of 179 seats. Each row, except for the last four, has a 2-4-2 seating arrangement. The light wood on the partitions goes very well with the gray fabric seats.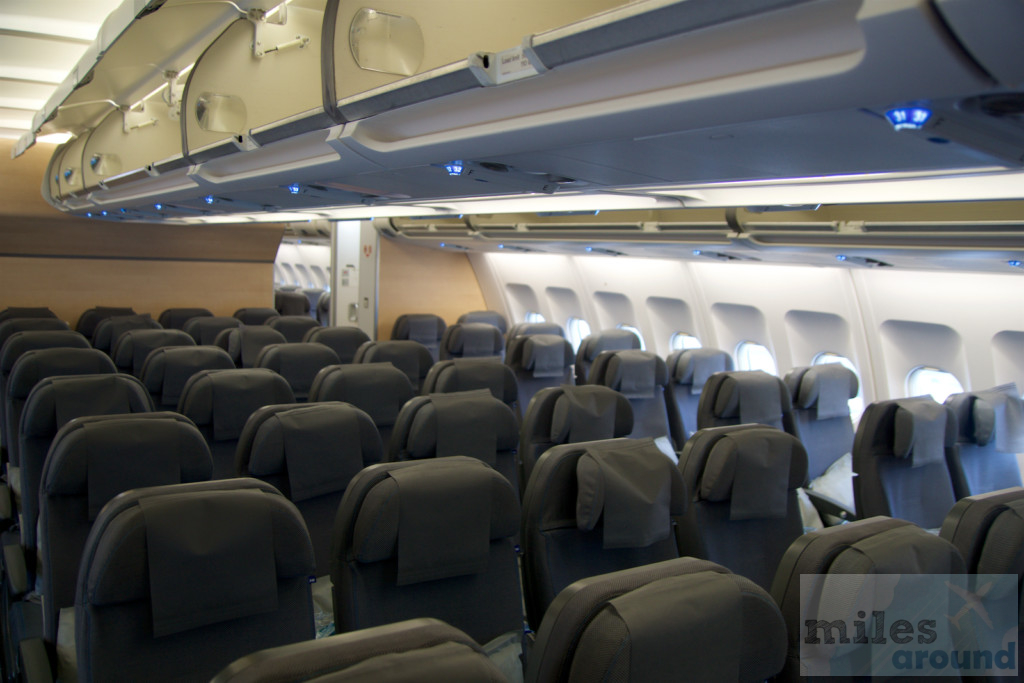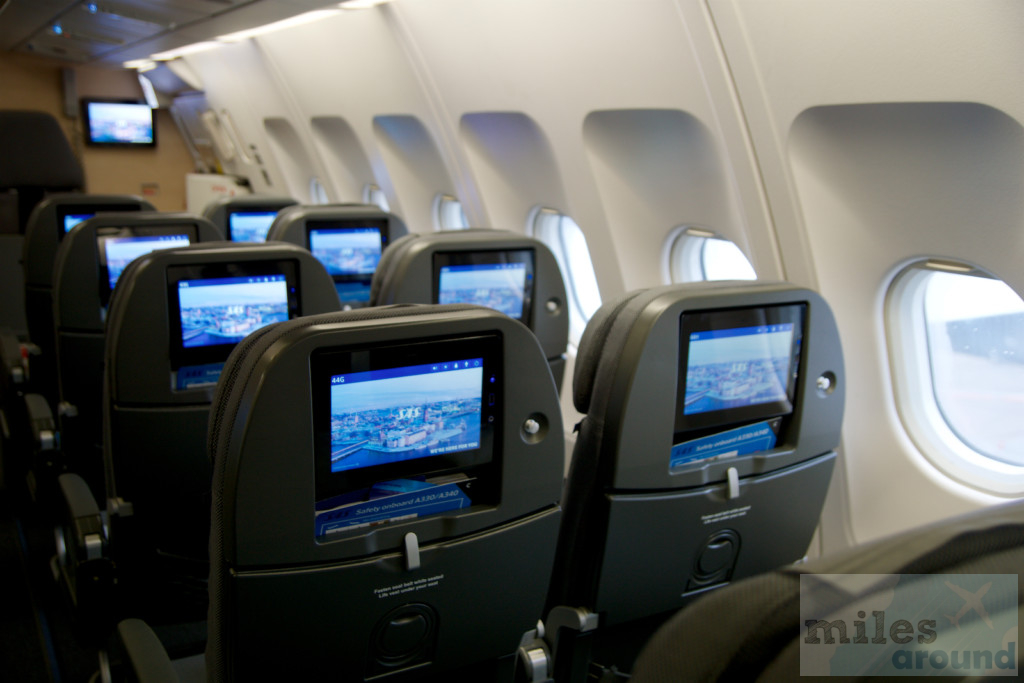 SAS Go in the Airbus A340-300 – seat
The seats in the SAS Go are covered with a robust gray fabric and are approx. 44 centimeters wide. Although the seats are narrow, they still offer a pleasant level of seating comfort thanks to the good upholstery.
There is a universal socket under every two seats, which means you have to share it with your neighbor. However, each passenger has access to a USB socket, which is located to the right of the in-flight entertainment monitor.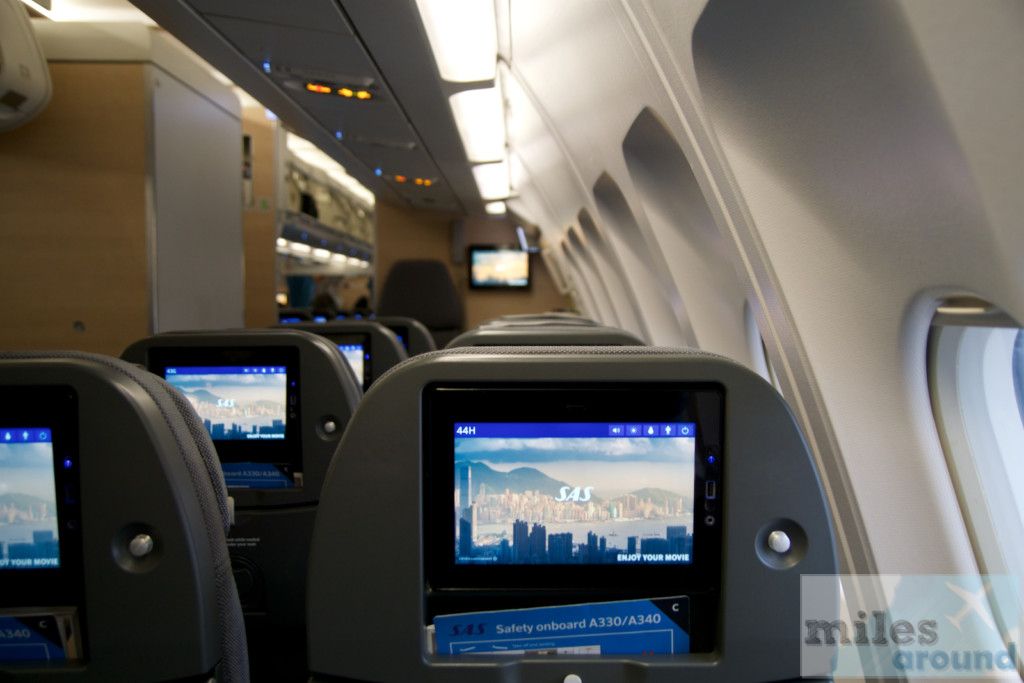 A bottle of water, cheap in-ear headphones, a pillow and a blanket were already ready for boarding on every SAS Go seat. Not bad service for an economy class!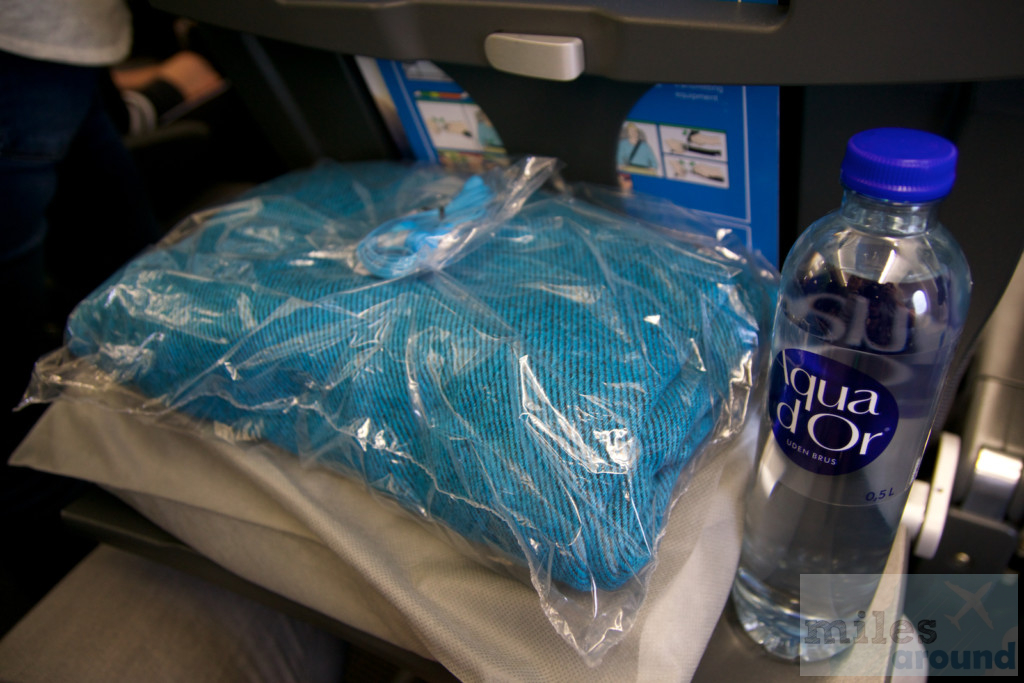 The in-flight entertainment monitor installed in the front seat was large enough, had good image quality, and the touchscreen also responded to light touches. The range of films and TV series was mediocre. There were also video games, music and an animated flight map.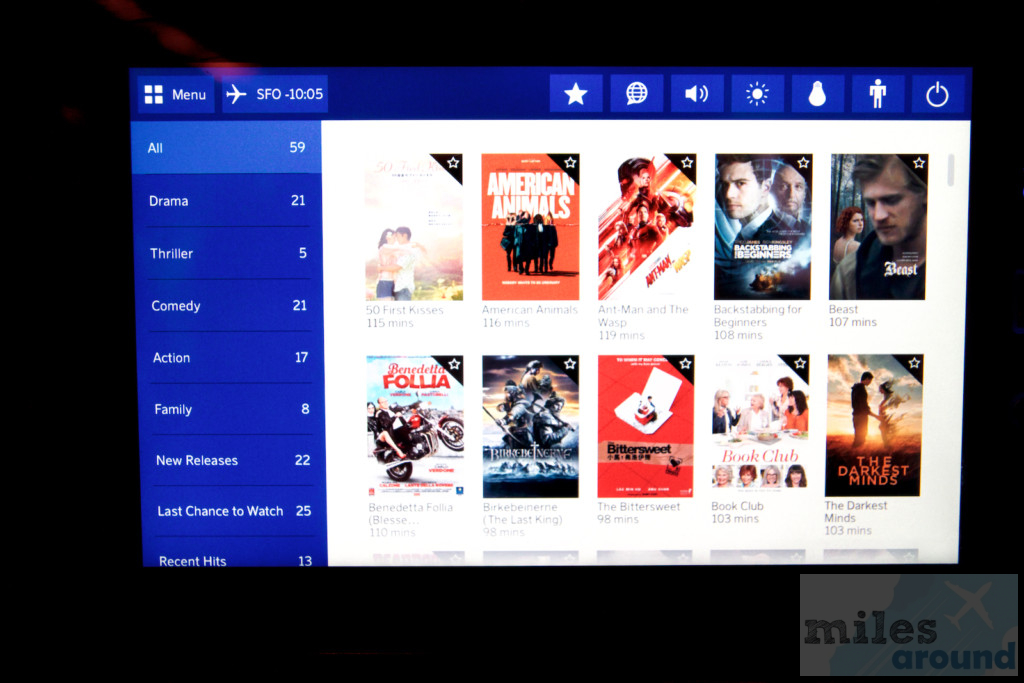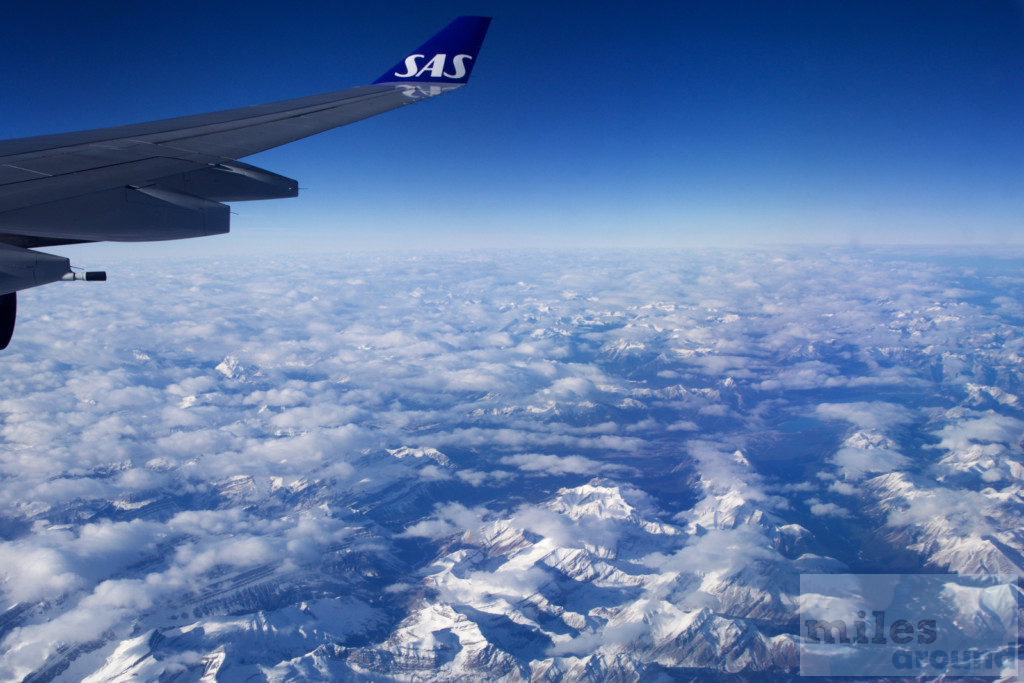 SAS Go in der Airbus A340-300 – Service
Unfortunately it took forever for the first service to start. About an hour after take-off, a beverage service was carried out first. This was our only opportunity as a SAS Go passenger to receive a free soft drink (apart from water, coffee and tea). Additional drinks must then be purchased by credit card for a fee. And the prices were not really cheap: a simple Carlsberg (0.33 liter) cost e.g. 5 EUR, a soft drink of the same size only 3 EUR. In addition to drinks, you can also buy snacks and other food from the flight attendants. This is also not really cheap at e.g. 3 EUR for a small bag of potato chips. During our flight, however, water was always available for self-service in the rear galley.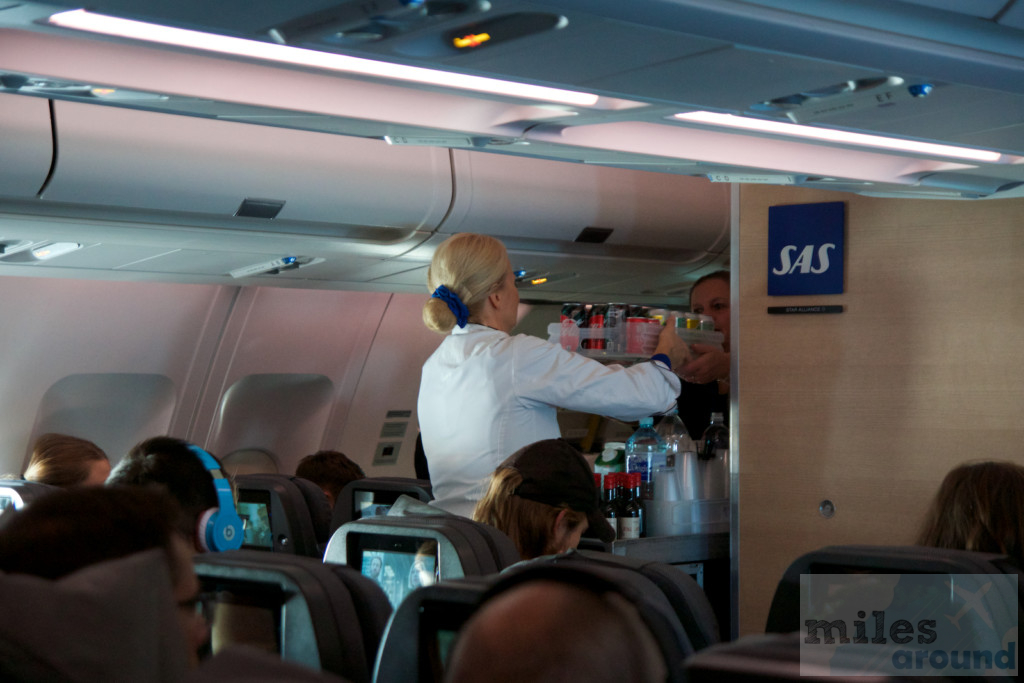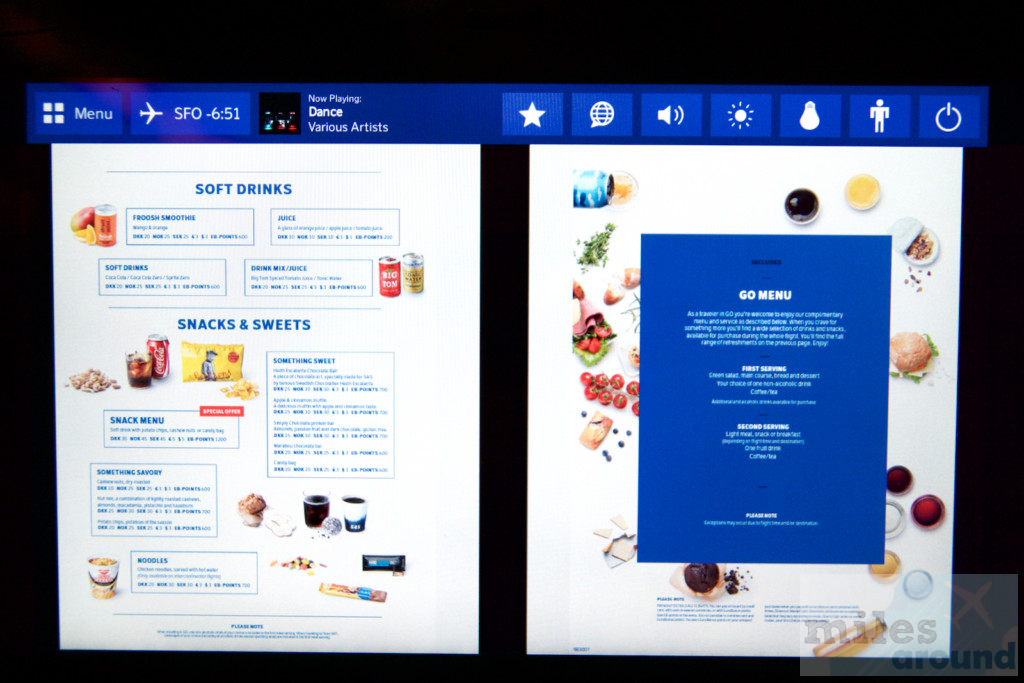 Lunch was served approximately two hours after takeoff from Copenhagen. Anyone expecting a selection of hot dishes will hope in vain in the SAS Go. Vegetarian or other special meals must be pre-ordered at least 24 hours before departure. The dish that was served, beef in a chocolate-enhanced gravy, mashed potatoes and crunchy vegetables, wasn't bad at all though. The mashed potatoes were only seasoned with a little too much mustard. There was also a mixed salad, rolls and, for dessert, a caramel pudding on chocolate crumble.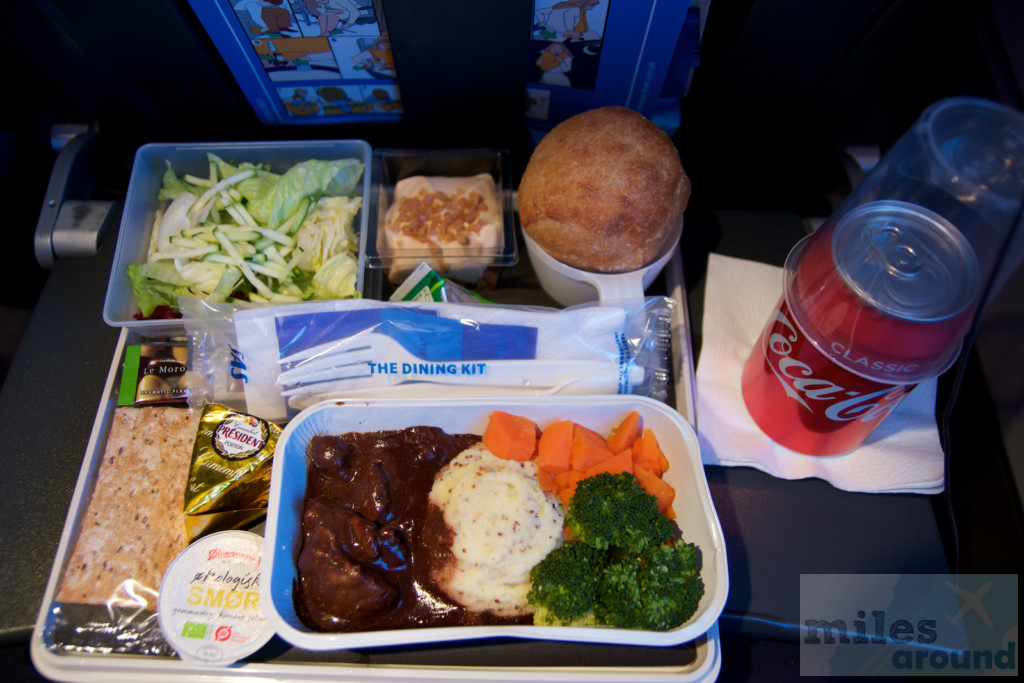 Another snack was served an hour before landing in San Francisco. This consisted of a Swedish pita with cheese and an apple and gooseberry juice.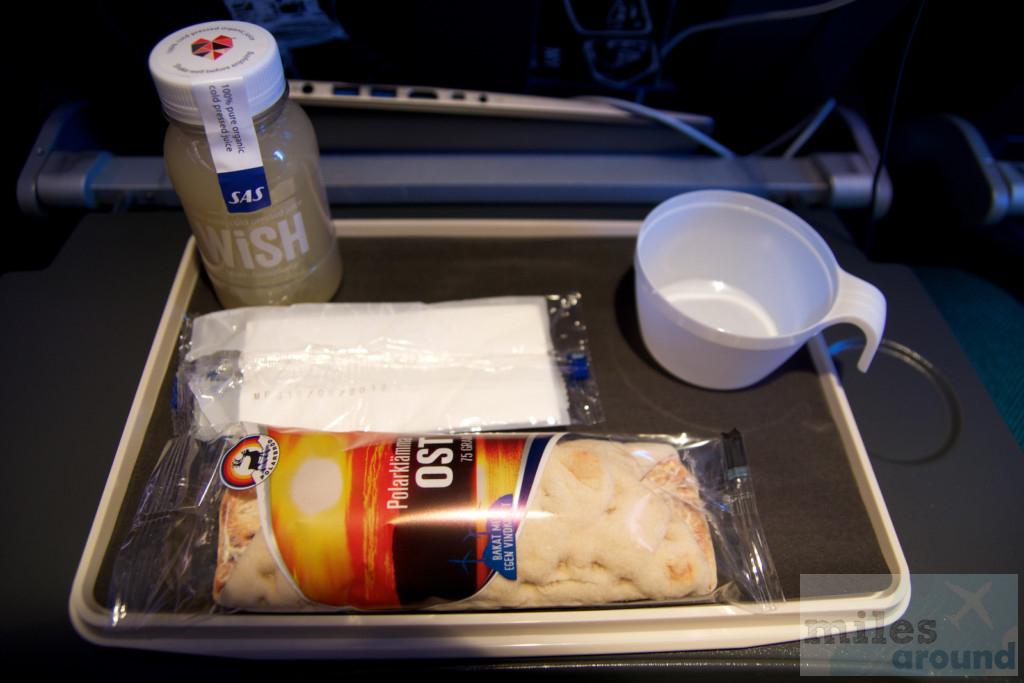 More information about SAS Scandinavian Airlines
Did you enjoy the post? Then share it on social networks. With this you support our work. Have you already flown in the SAS Go in the Airbus A340-300? Then I look forward to your opinion in the comments.
Evaluation of the SAS Go in the Airbus A340-300
Seat

Service

Entertainment

Cleanliness

Beverages

Essen

Price-performance
Summary
You just have to be prepared for the fact that apart from water/tea/coffee there are no free alcoholic drinks and only one free non-alcoholic drink. A real criticism of the service, however, is how slow it was. The whole procedure took well over three hours, where you can't really get up or work on the laptop. The seats in the SAS Go are narrow with a width of 44 centimeters, but still offer a pleasant seating comfort thanks to the good padding. I was also positively surprised by the universal socket, which is located under two seats.