In the orchid garden of Kuala Lumpur (Taman Orkid), around 800 species of orchids, some of which are rare, can be admired. The garden is open daily from 9 a.m. to 6 p.m.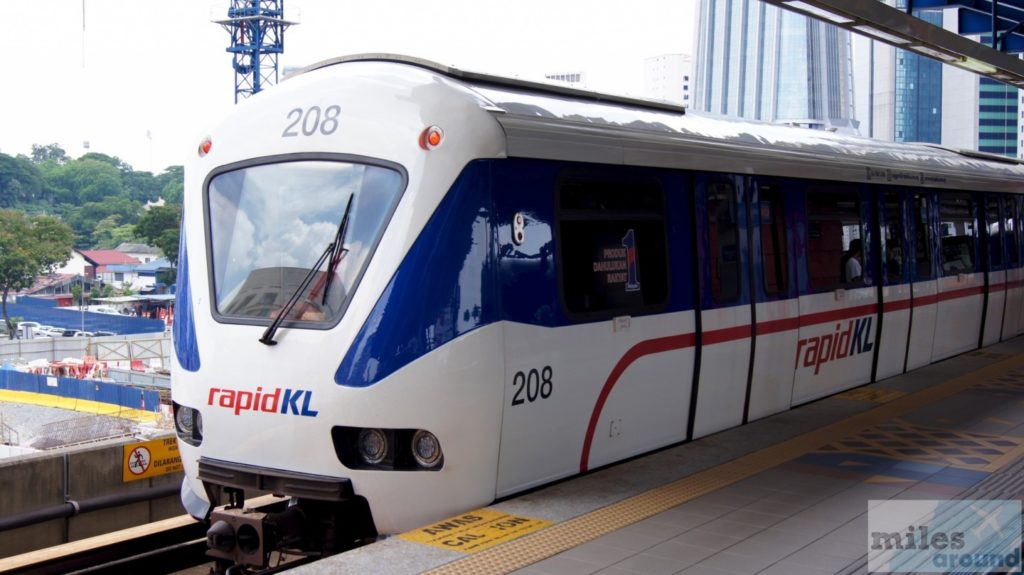 We took the LRT (Light-rail) to the Pasar Sein station and walked across the train station and several streets in the direction of Perdana Botanical Garden. The Orchid Garden (Taman Orkid) is located on a small hill in downtown Kuala Lumpur. Passing the Kesenian Islam Museum, we continued to climb. The garden is well signposted and is opposite the better known bird park. You really can't get lost like that.
Admission was supposed to be MYR 1 (€0.25) on Saturdays, Sundays and public holidays, but we didn't find a ticket booth and nobody was there to collect the money. So we entered the orchid garden just like that.
The orchids and the other plants are really beautiful! There are different types of orchids to marvel at, which we don't even know in Germany or which are very expensive here. We would have loved to have packed some.
We had read on various blogs that you should have a great overview of Kuala Lumpur from here. However, we cannot confirm this. A detour is worth it just because of the many colorful flowers. If you don't want to walk uphill, you can also take a relatively cheap taxi for the "uphill ride".
Are you still looking for a suitable hotel in Kuala Lumpur?

You can find a hotel that suits your budget through the various online travel agencies such as Agoda, Booking.com, ebookers.de, Expedia, Hotels.com, lastminute.de, otel.com or Venere.com.