After our Arriving from Singapore we arrived at 06:30 in the SWISS Senator Lounge on. Luckily there was no waiting list for the showers, which are located in the business lounge. After the refreshing cool down, we exchanged the comfortable sweatpants for jeans and quickly brushed our teeth. Now we were perfectly prepared for the rest of the day - the best feature of Star Alliance Gold status. We quickly had a small breakfast consisting of a croissant, banana and cappuccino and made our way to gate A54 – a bus gate – around 7 a.m. "Our" SWISS Avro RJ100 is already waiting there.
Flight SWISS LX 914 to Dresden (Avro RJ100)
On the bus we thought that the flight to Dresden is only very sparsely booked today. But when we arrived at the outer position, we noticed that at least a whole busload had already taken a seat on the plane. So it got pretty crowded.
We had deliberately booked our flight to Dresden in order to get a new airport for the statistics and, above all, to fly an aircraft type that will soon be retired, the Avro RJ100. SWISS would like to exchange the small "Jumbolinos" for the new Bombardier CSeries 100 soon. So that was one of our last chances to travel within Europe with four engines. After boarding the small flight of stairs, we took seats 12A and B. These are located just under the wings.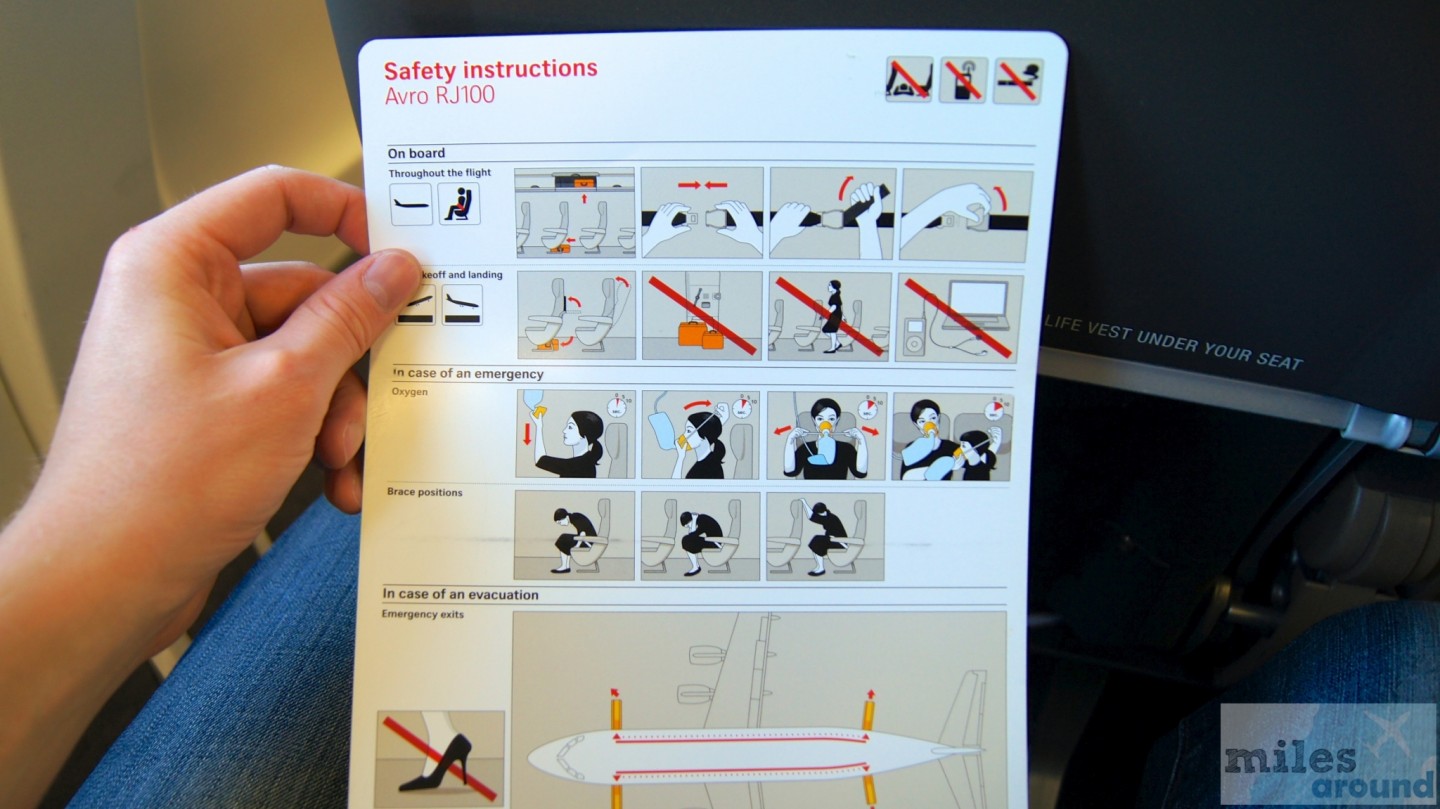 At 07:28 we started from runway 28. The weather was fantastic, so after the start we had a great view of Lake Zurich and the Alps in the background. As we gained altitude, the clouds thickened and the magnificent view was over.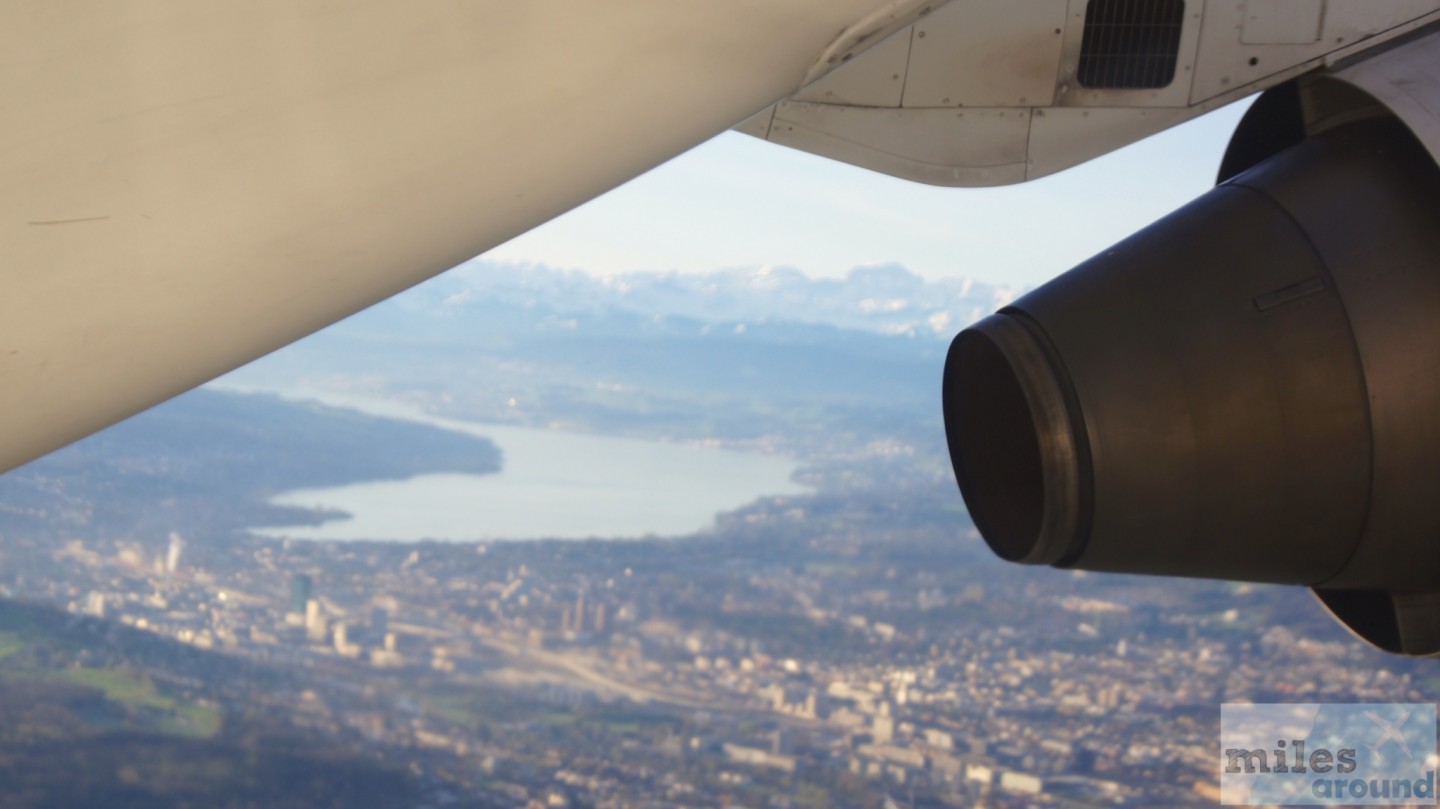 Shortly after the seat belt signs went off, a small breakfast was served: chocolate croissant, coffee and water.
One hour after our departure from Zurich, we landed in Dresden at 08:35. The fantastic weather was probably clever and stayed in Switzerland - Dresden greeted us with gray skies and colder temperatures. The only ray of hope was the famous SWISS Schoggi.
Where's our suitcase?
One of our suitcases was first on the belt thanks to the priority tag. After a while there was still no sign of the second. At that moment the announcement came: "... please report to the entry area!". Our second suitcase was still in Zurich and will be delivered to our home by a freight forwarder. It was just stupid that it had "got" exactly the wrong person. Our jackets, sweaters and drinks were in this suitcase. So now we had to take the train back to Halle (Saale) in a T-shirt.
Are you still looking for a flight to Zurich?

Zurich International Airport can be reached from many German cities all year round. You can find cheap flights through online travel agencies such as Flugladen.de, Bravofly,ebookers.de,Expedia,lastminute.deorskyscanner.
Our rating of the flight with SWISS Avro RJ100 in economy class from Zurich to Dresden
Seat

Entertainment

Cleanliness

Service

Beverages

Essen

Price-performance
Summary
The Lufthansa subsidiary SWISS offers good value for money on flights within Europe. The cabin crew, despite the stress on a short flight like this one from Zurich to Dresden, was very friendly and courteous. The range of food and drinks is sufficient for Economy Class.