With a snow-white Hyundai Tucson, rented from Europcar, I drove to Tegel Airport in the early hours of the morning. Thanks to the active lane departure warning system, driving was easily possible even when we were still a little tired.
From the rental car return, which is really a bit hidden in Tegel, it was a long walk in the direction of Terminal C. I actually wanted to have breakfast in the Air France Lounge, or rather in the salon in French. But since I only had an hour left before boarding started, it was no longer possible. After checking in my luggage, I went to the exclusive waiting area in Terminal C.
Exklusiver Wartebereich von airberlin am Flughafen Tegel
Der Eingang ist über eine automatische Kontrolle der Boardkarte, wobei das Lesegerät hier nicht funktioniert, oder die Vielfliegerkarte möglich. Nachdem man die Treppe hochgegangen ist, sollte man allerdings nicht zu viel erwarten. Es gibt lediglich kalte und warme Getränke und eine Zeitungsauslage. Ich holte mir also einen Kaffee und eine kleine Flasche Wasser für den Flug und machte mich wieder auf den Rückweg zu Gate C83. Als ich nach einem fünf minütigen Fußmarsch am Gate ankam, hatte das Boarding gerade begonnen.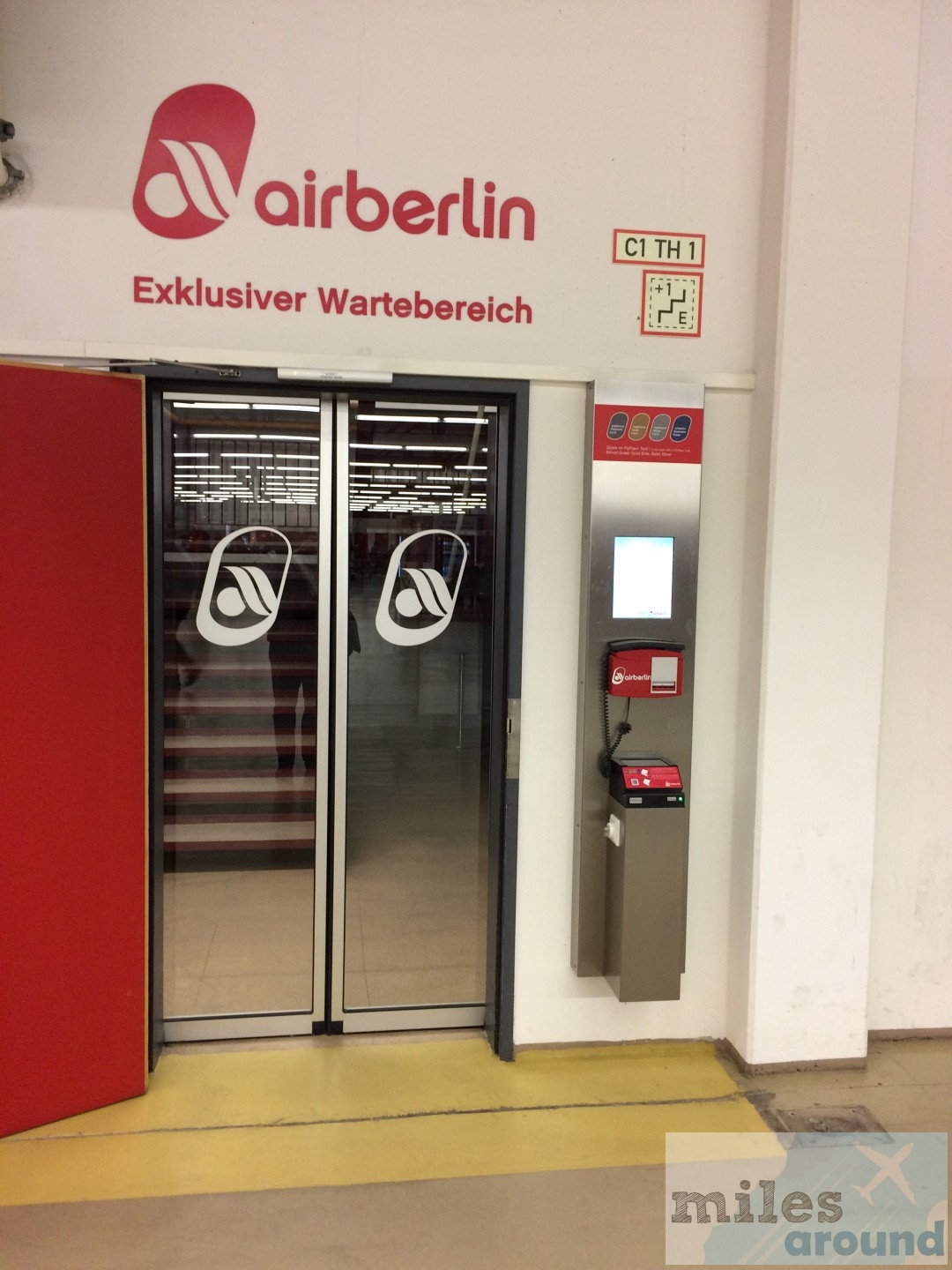 Flight airberlin AB8002 to Stockholm
The last few meters to the Airbus A320-200 (registration D-ABZK) were on foot across the apron. I took my seat 1A in the first row that was still free. Thanks to an occupancy rate of around 70% and seat blocking, my neighboring seat and even the entire left side in row 1 remained free. I was able to relax and read the news of the day in the newspaper. I was hoping that there would soon be something small to eat. Legroom is less than in the emergency exit row, but still adequate for comfortable seating.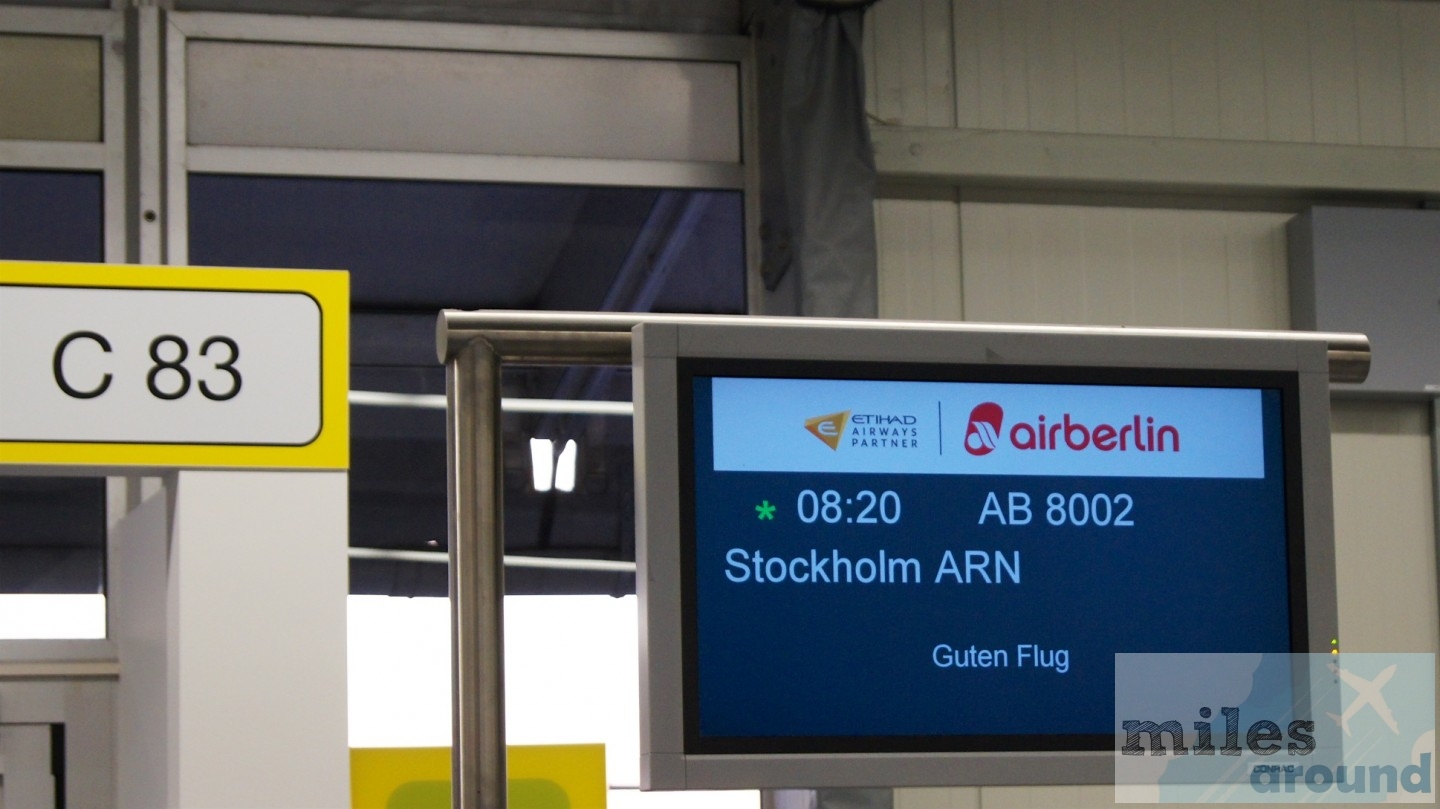 At 8:20 a.m. sharp, the passenger stairs were rolled back and our A320 was pushed in the direction of departure. The pilot reported briefly with the planned course of the flight and a duration of 1:20 hours. We took off immediately after reaching runway 26L and were airborne within 5 minutes of pushback. After the start, at a speed of 280 km/h (thanks to the captain for the information) we turned north in a long right turn.
After reaching the cruising altitude of 35,000 feet and flying over the Baltic Sea, the very nice flight attendants came with the service car. Cold and warm drinks were offered and I could choose between raisin rolls or pretzel sticks. Finally a breakfast!
The cloud cover on the approach to Stockholm Arlanda was several kilometers thick. This also made the approach quite bumpy. At some point the fields and meadows of Sweden appeared below us and the pilot continued the turbulent approach.
Arrival at Stockholm Airport
Stockholm Airport seems very spacious. The taxiway to Terminal 2 took almost 10 minutes. Upon arrival at Gate 67, you wouldn't believe you were at the Swedish capital's airport. There is almost nothing going on here. Except for a British Airways plane, the passenger boarding bridges were deserted. After collecting my suitcase, I had a 15-minute walk to Terminal 5.
Are you still looking for a flight to Stockholm?
Stockholm International Airport can be reached from many German cities all year round.Lufthansaflies non-stop from Munich and Frankfurt to the Swedish capital several times a day. You can find more and sometimes cheaper flights via online travel agencies such as Flugladen.de, Bravofly,ebookers.de,Expedia,lastminute.deorskyscanner.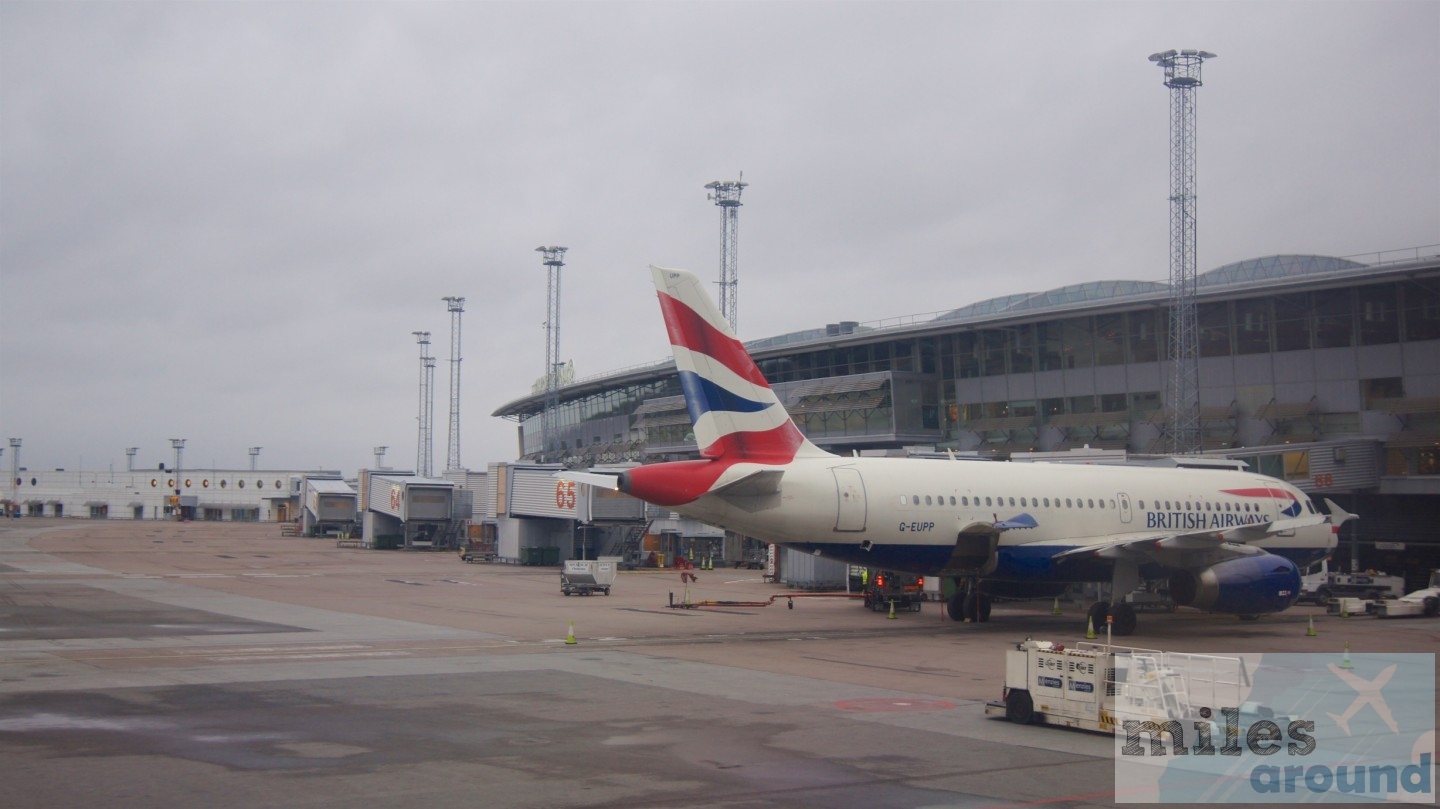 Our rating of the flight with airberlin in economy class from Berlin to Stockholm
Seat

Entertainment

Cleanliness

Service

Beverages

Essen

Price-performance
Summary
airberlin does a good job on routes within Europe. The price/performance ratio is usually right and the flight attendants were also in a really good mood with this one.